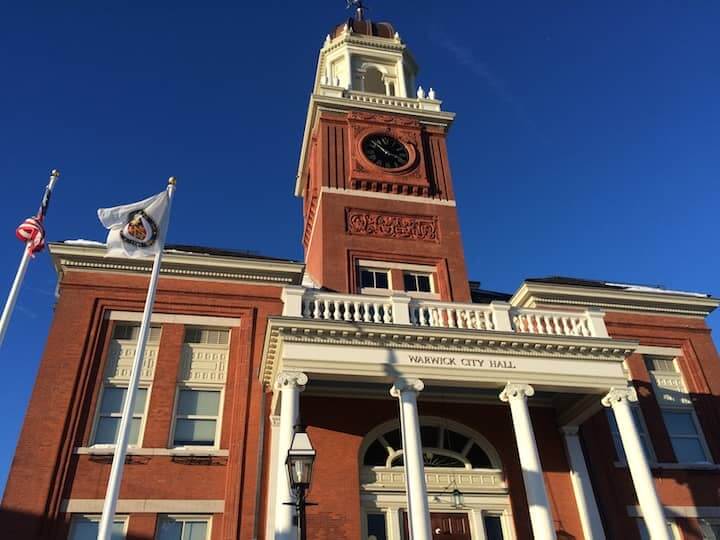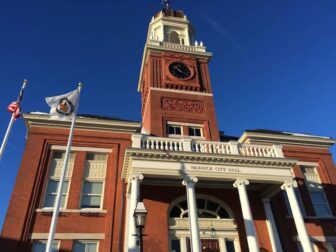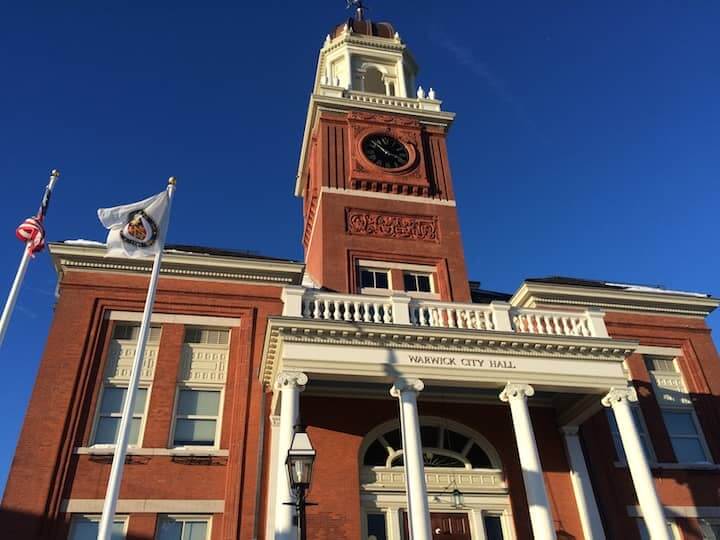 WARWICK, RI — Council President Steve Merolla said Monday on Dan Yorke's State of Mind program on WPRI.com that the FBI interviewed him as part of an unspecified investigation, then, later that night, questioned former Mayor Scott Avedisian's claim of ignorance of an illegal firefighter sick time agreement signed and executed by members of his administration.
During a Wednesday night phone interview, Merolla confirmed the FBI spoke with him, but said he was unable to elaborate beyond the fact that the interview happened several weeks ago. He said he could not discuss what the FBI agent or agents had asked him, out of concern for the agency's investigation.
Merolla's initial disclosure that the FBI spoke with him followed a conversation with Yorke about the city's investigation into an illegal 2013 side deal granting Warwick firefighters extra monthly sick time, signed by Warwick Fire Chief Edmund Armstrong, Warwick Firefighter's Union President William Lloyd and Warwick City Solicitor Peter Ruggiero, all of whom have since either retired or left their positions.
During the Warwick City Council Finance Committee meeting Monday, Merolla explained the firefighter sick leave provision presented to the Council stated that after accruing 140 hours of sick time, firefighters would receive 50 percent compensation for each new day accrued.
Instead, the side deal paid firefighters half of the sick day pay, with the other half paid out at the end of each month.
"Last time I checked, that's 100 percent of every sick day. Nowhere is that reflected to the Council," Merolla said Monday.
The Warwick City Council was never presented with the second deal for their approval, in violation of City law established by Solomon while he was City Council president. Instead, Merolla said, the City Council was presented with a contract spelling out pay for only half of sick time accrued past 140 days, with a fiscal note from City Finance Director Ernest Zmyslinski attesting to the financial impact to the budget from that version of the contract.
"We're looking at written contracts and fiscal notes that are false. Fraudulent."  Merolla said.
Former mayor Scott Avedisian, now head of the Rhode Island Public Transit Authority, has said he was not aware of the agreement at the time, though he has since seen a copy.
"I think that the big question here is who authored the contract that was signed.  If it does not match up with the one that went before the council for ratification then I would be looking to see who drafted the document and see where that leads," Avedisian said in December.
"Mr. Avedisian now claims that he had no knowledge of this, when his department director for the Fire Department signed off on it, his city solicitor witnessed it, his finance director approved it, and his treasurer paid out on it. And it's in writing," Merolla said Monday.
Avedisian could not be reached for comment Wednesday.
"I don't know how much bolder you can be, to implement something that doesn't come before the City Council for approval. And this is where I have to compliment Mayor Solomon again, because if he didn't put in the ordinance that required City Council approval of these items, what else would've been buried?" Merolla added.
Merolla said an updated firefighter contract was presented to the Council in 2016, with no mention of the side agreement of 2012, increasing the amount of a sick day paid after 140 is accrued to 75 percent.
"No mention of this. No mention in the fiscal note that's given, by the finance director (Ernest Zmyslinski)," Merolla said.
Merolla added the City is now in litigation arguing firefighter grievances from Solomon's ending of the illegal agreements. He said Solomon also discovered five unauthorized contracts in the City's Management Information Services Department totaling $760,000, which he ended in June.
Mayor Joseph Solomon first hinted at the possibility of an FBI investigation in December, also while detailing the City's efforts to learn more about the illegal sick time side deal. He said that he reached out to the FBI to offer his assistance in the event that the agency is investigating the side deal, but received no details on a possible investigation.
City officials are continuing a civil investigation into the firefighter sick time deal and the other unauthorized contracts.
Councilman Jeremy Rix said the City Council has hired Providence accounting firm Yarlas Kaplan Santilli Moran Ltd. to prepare reports on the financial loss the City has suffered as a result of the side deal.
"Once I receive reports calculating amounts improperly paid, I will listen to the recommendations on what we should do to resolve the matter, including appropriate restitution to the City," Rix said.
 "Rest assured, this Council will pursue all the rights and remedies it has in its control to right these wrongs that have been committed against the public," Merolla said.