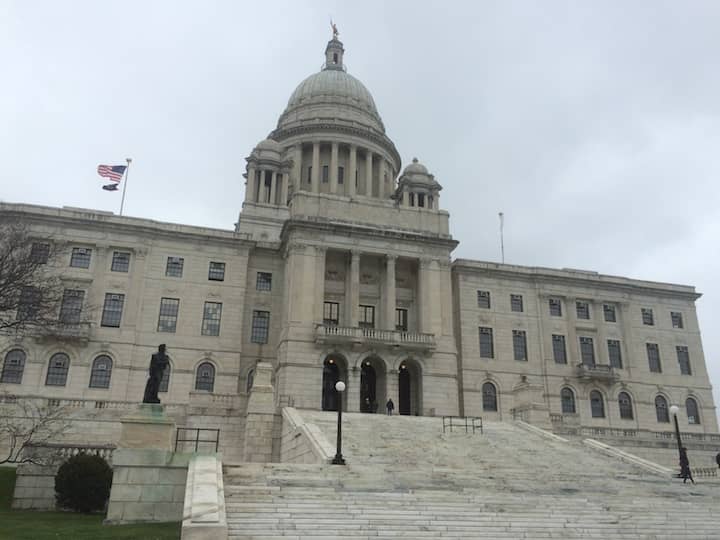 STATE HOUSE — The House of Representatives will host its third annual Military and Veterans Outreach Day Thursday, March 21, at 2 p.m., organized by Rep. Camille F.J. Vella-Wilkinson (D-Dist. 21, Warwick), including announcement of a new veterans program.
The event will give veterans and their families an opportunity to network and learn about the resources available to them.
"This annual event has been very successful, encouraging veterans and military families to become engaged with their state government," said Vella-Wilkinson, a Navy veteran who serves on the House Veterans' Affairs Committee.
Several veterans' organizations will have tables along the second floor of the State House with information on resources, networking and veterans' outreach, including Rhode Island Military Organization, Military Lounge at T.F. Green Airport, OSDRI, R.I. Military Family Program, Veteran Angler Charters, WYCA, Blue Star Moms, American Legion, Greater Providence YMCA, Military Officers Association of America, Student Veterans Association, R.I. Office of Veteran Affairs, Veterans Administration, Dare to Dream Ranch, Team Red, White and Blue, Helping Hands Community Partners, TRICARE, R.I. Commerce Department, Veterans Inc., R.I. Housing, Small Business Administration, Disabled American Veterans, Delta Dental of R.I., Vet Center, Veterans of Foreign Wars and College Unbound.
The General Treasurer's office will also help attendees identify unclaimed property.
Veterans and their families will be given an opportunity to meet their state representatives and discuss the issues that have an impact on their lives. Those who attend are invited to the third-floor House galleries to observe the session of the House of Representatives.
"Veterans are important part of our constituency and we'd like to see them become more involved in state government. It is also an excellent opportunity for the organizations to network with one another, share resources and maximize services for the veterans community statewide."
The event is free and open to the public. For further information or to participate as an exhibitor, please contact Representative Vella-Wilkinson, 401-952-7340, or via email: [email protected].