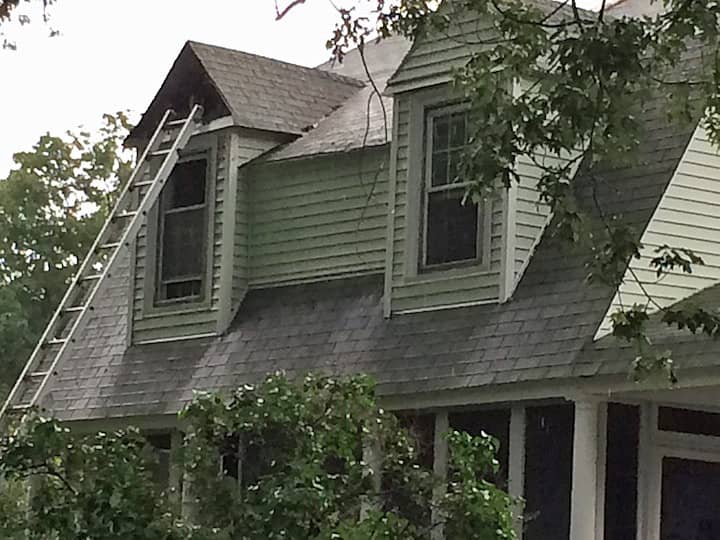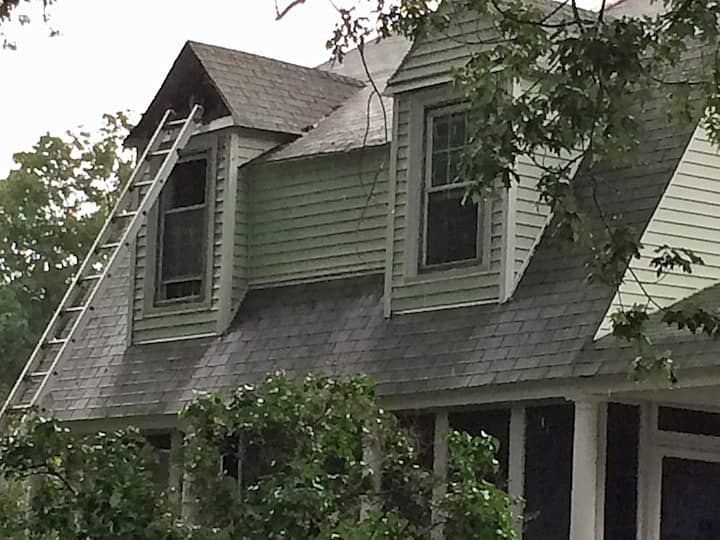 Update, 6:24 p.m. July 16: Deputy Fire Chief Bruce Cooley said the family living at 997 West Shore Road should be able to return to their home today. The electricity was inspected and restored after the fire.
Also, Cooley noted the fire was not the only lighting-related blaze. 
Warwick Firefighters also responded to an alarm at 150 Governors Drive, where a lightning strike started a fire in a basement. There was damage to a gas line and a small fire confined to the basement area, Cooley said.
Warwick, RI – An apparent lightning strike started a fire in a small dormer room at the top of a home at 997 West Shore Road at about 6 p.m. Wednesday, blocking the road as the Warwick Fire Department extinguished the flames.
WFD Battalion Chief Robert Parmenter said the road had to be blocked as they fought the fire because the fire hydrant was located across the street, and they couldn't risk a motorist running over their fire hose and severing their water supply.
Firefighters arrived to find the occupants of the house had made it safely out by themselves, he said, and the crews had the fire out in less than an hour.
"It appears to be a lightning strike in a dormer area of the house," Parmenter said.
Fire crews remained on the scene as of 7 p.m., extending a ladder to the dormer window, where fire damage was evident from the sidewalk. The Warwick Fire Marshal and Building Inspector were also called to the house.