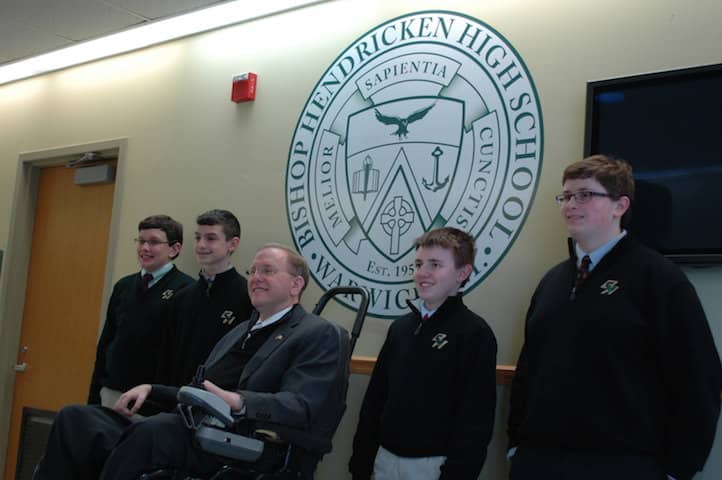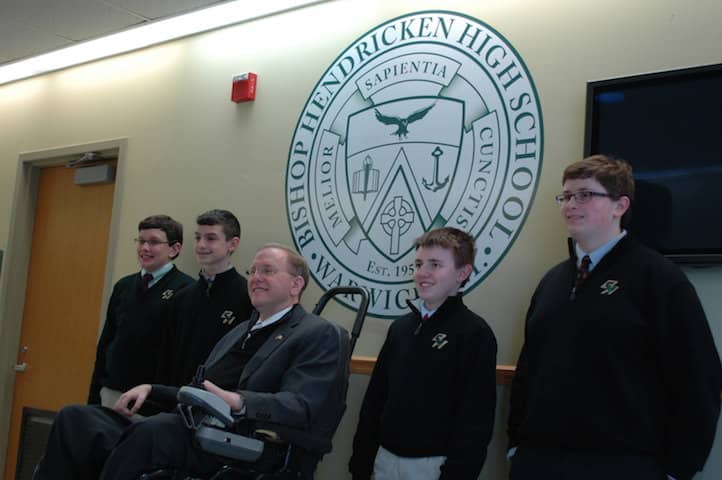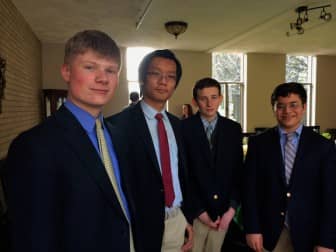 Warwick, RI — Congressman Jim Langevin offered advice to students of his Alma Mater and congratulations to four winners of the Congressional App Challenge for their work creating a game app, "Landsquid Escape."
Cooper Dean, Tyler Cwiek, Luke Dolan, and Justin Richard teamed up to create the app, wherein the player must escape an island while evading a pursuing squid.
"The critical-thinking and problem-solving skills that develop from training in the STEM disciplines are important and applicable to a range of career options, and I am proud to support programs that engage young people in STEM," said Langevin, who co-chairs the Congressional Career and Technical Education Caucus.
"It was a good team experience," said Richard.
The most difficult part of the project, said Cwiek, the Warwick native on the team, was the coding.
Dean said the team did that coding using the programming language Javascript. He said the game currently lives on his computer, since they haven't had an opportunity to release it to the public yet, something they hope to do.
"Nice work. I'm proud of you," Langevin told the team.
Earlier, Langevin offered advice to the boys and their classmates during a brief meeting with Hendricken's first class of eighth graders. Langevin spoke of coming to grips with the paralyzing effects after he was injured by an accidentally discharged gun when he was a Boy Scout Explorer with the Warwick Police Department at the age of 16.
"It changed my life in a pretty profound way," The Congressman told the young men, but the support he received from the community in the time since, particularly from Hendricken families and staff.
"I learned what it meant to be part of the Hendricken family," Langevin said, and his academics became more important to him than ever. "Trouble will find you," Langevin told them. "Don't go looking for it."