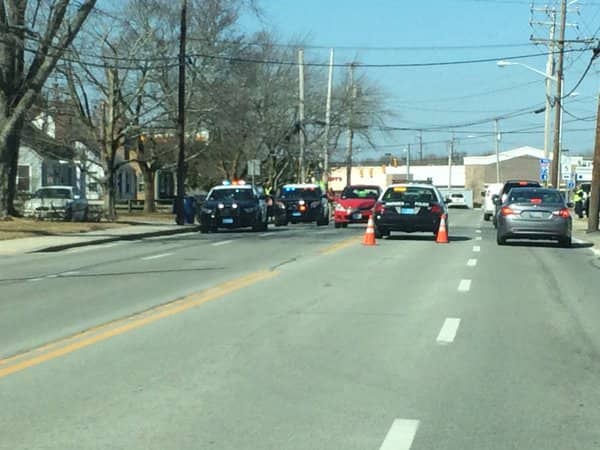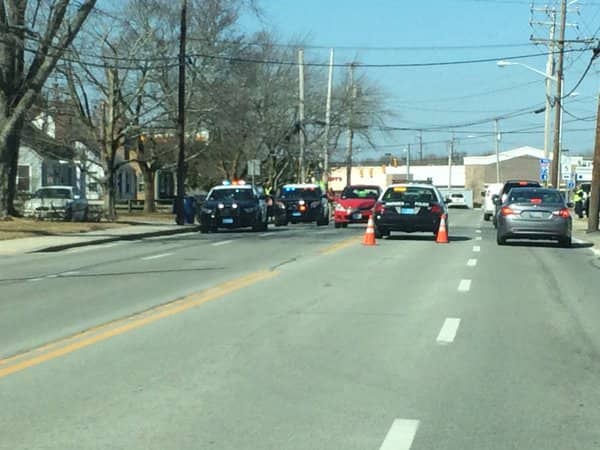 UPDATE – 11:30 a.m. March 10: Warwick Police have identified the driver and victim, both of Warwick, in the fatal car strike of a pedestrian March 9, repeating an earlier assessment that criminal charges are unlikely.
Warwick Police say the driver of the 2009 Toyota Corolla, Carmella Visinho, 92, of Union Avenue, struck Jose S. Dionisio, 83, of Natick Avenue, as the pedestrian crossed from the north side of the road in the area of 1162 Main Ave., without using a crosswalk. The collision seriously injured Dionisio, who was pronounced dead at RI Hospital at 9:54 a.m. that morning.
The Warwick Police Traffic Division's Accident Reconstruction team is investigating the collision.
UPDATE March 9: Warwick Police report the pedestrian struck by a car this morning on Main Avenue, an 83-year-old Warwick resident, was pronounced dead at 9:54 a.m., a short time after being transported from the scene to RI Hospital by Warwick Fire Rescue.
Warwick Police are waiting for notification of the man's family before releasing his identity to the public, and are also not immediately releasing the identity of the 92-year-old woman driving the car that struck him, according to a press release on the death distributed by Warwick Police Maj. Christine Kelley.
Police report the initial investigation shows the man was crossing Main Avenue when he was struck by the vehicle, a 2009 Toyota Corolla, which was traveling east in the right lane. The pedestrian was not in a crosswalk at the time.
The driver, also a resident of Warwick, was alone in the vehicle at the time of the collision. At this time neither speed nor alcohol appear to be factors in the collision, and criminal charges are unlikely.
Any person with information or who may have witnessed the accident is requested to contact Sgt. Earl Read of the Warwick Police Department Traffic Division at (401)468-4293 or Traffic Officer Gregory Johnson at -401-468-4305.
Original Post: 12 p.m. Warwick, RI — Main Avenue was restricted to one lane this morning as Warwick Police investigated the circumstances of a car striking and seriously injuring a pedestrian at about 9:30 a.m.
Warwick Fire responded to the area of 1162 Main Avenue for a reported pedestrian struck by a vehicle at about 9:30 this morning, according to @CranstonScanner's Everett Trainer. Responders performed CPR on the pedestrian, who was later transported to the hospital.
The Warwick Police Department shut down one lane of the street to investigate the incident. All lanes of the Main Avenue are now open to traffic again.
Warwick Post will update this report as more information becomes available.