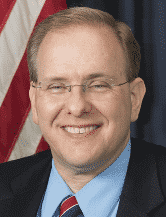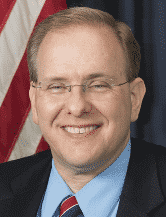 Bill Extends Investment Tax Credits for Offshore Wind Projects
WASHINGTON, D.C. – Congressman Jim Langevin (D-RI), who serves as Energy Task Force Chair on the Sustainable Energy and Environment Coalition (SEEC) in Congress, introduced the Offshore Wind Incentives for New Development Act Sept 15.
The bill, also known as the Offshore WIND Act, is a House companion to legislation introduced by Senators Sheldon Whitehouse (D-RI) and Ed Markey (D-MA).
"Clean energy is the future, without question, and we need to clear as many hurdles as possible to ensure that we are investing and innovating in cleaner, more efficient and more sustainable energy solutions. Wind power is an important piece of that puzzle, and the Offshore WIND Act would help incentivize additional offshore wind projects," said Langevin.
Tax extenders approved in 2015 included wind and solar tax credits, but the timeline provided for offshore wind was not sufficient. Under current law, the Investment Tax Credit (ITC) for offshore wind will expire in just three years. Due to the extensive siting and construction process of building offshore wind farms, however, the Department of Energy has found it unlikely that any additional projects would qualify before the current credit expires in 2019.
"I am so proud and excited that Rhode Island has positioned itself as a leader in offshore wind, but the Block Island Wind Farm is only the beginning. The possibilities and the capacity for offshore wind power are limitless, and we need the Offshore WIND Act to ensure that America is keeping pace in clean energy," Langevin said. "Supporting additional offshore wind development will create jobs, strengthen the industry, serve our short-term energy needs, and make a long-term difference for our environment."