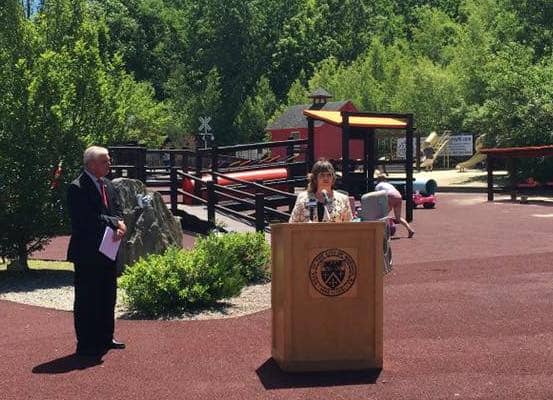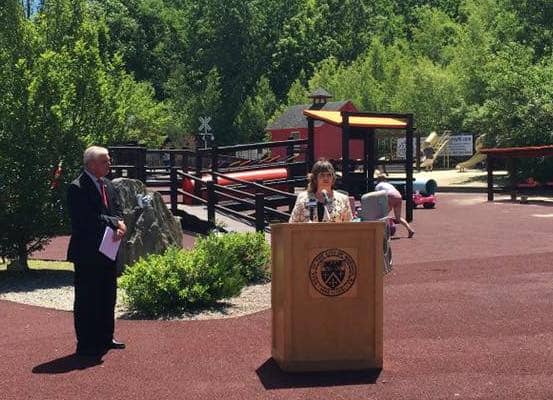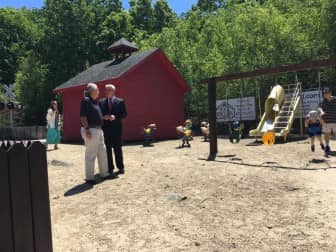 WARWICK, RI — Mayor Scott Avedisian visited integrated all-abilities playground imPossible Dream Tuesday to congratulate the Centerville road attraction's stewards on recent honors naming it the most popular playground in New England and the 16th most popular in the U.S. according to earlychildhoodeducationzone.com, an online resource for parents and educators.
"The adorable fantasy playhouses encourage children to imagine and pretend play with each other. The swings, slides, see-saws and sand boxes let children expend their energy in a fun way and challenge themselves in a safe environment. There is even a miniature golf section for children to hone their motor skills. One of the best features of the park is the ample space between activities, giving kids plenty of room to run from one adventure to the next," the website wrote about the playground.
The good news comes more than a year after the city community rallied to aid the playground in recovering from vandalism in August 2015. "I guess it just points to how much this playground means to so many," said Director Diane Florio-Penza at the time.
Avedisian also announced a partnership between the City of Warwick and Accessible RI to inform residents of and visitors to Warwick of handicap accessible venues such as imPossible Dream, as well as accessible restaurants and public parks.
The city has provided hundreds of Accessible RI books to 16 hotels which have made them available at their front desks for visitors.