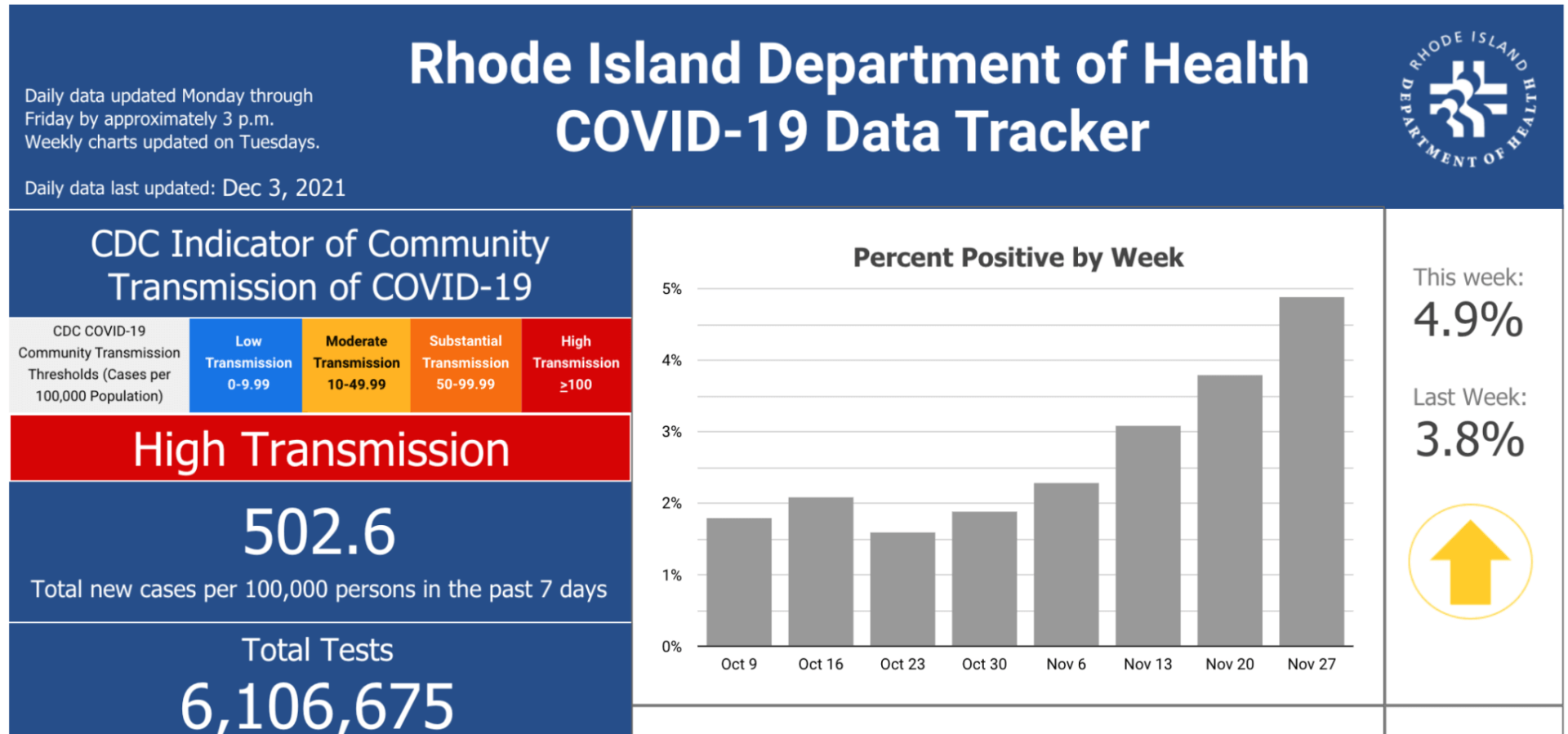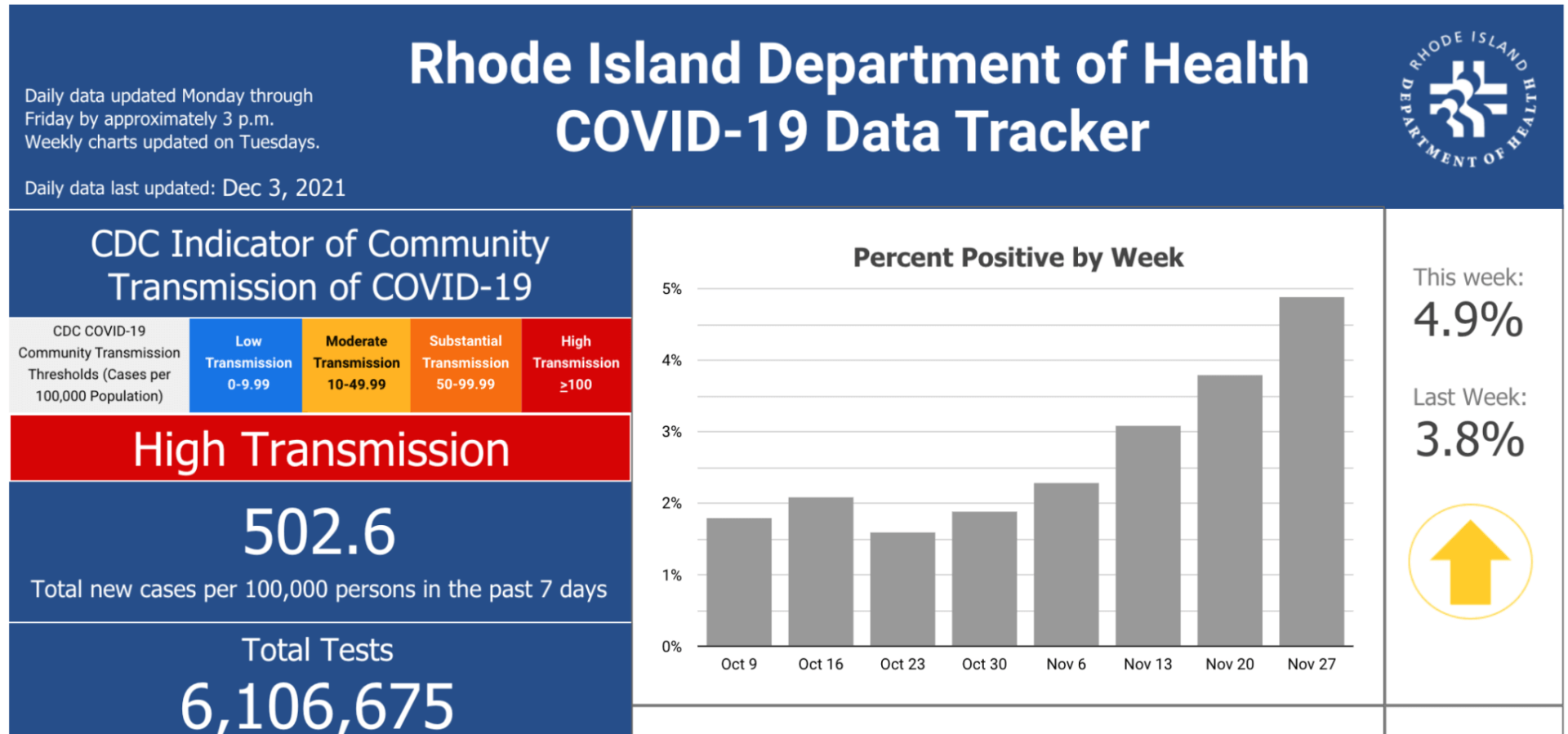 PROVIDENCE, RI — With less than a month left in 2021, COVID-19 cases have risen to high transmission in Rhode Island at 4.9 percent, barely below the 5 percent threshold set for opening public schools this time last year.
The threshold was set on the advice of the country's top virologist, Dr. Anthony Fauci. Rhode Island's school aged population is still moving toward full eligibility for the COVID-19 vaccines, with children aged 5-11 becoming vaccine eligible in November, and children aged 12-15 eligible for the vaccines since May.
While overall vaccination data for the state shows about 90 percent of adults were at least partially vaccinated against COVID-19,  only about 70 percent of children aged 15-18 are at least partially vaccinated, and only 50 percent of children aged 10-14 are at least partially vaccinated, according to RI Department of Health data.
Schedule an Appointment Online
To schedule a vaccination appointment online, you can visit the stat portal, vaccinateri.org, or visit the portals for the following retail pharmacy locations:
The state has also posted a list of upcoming Vaccination Clinics for Children Age 5 to 11 (by school district).