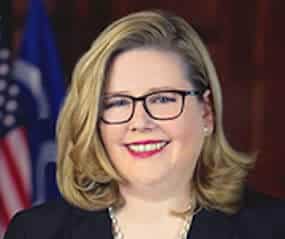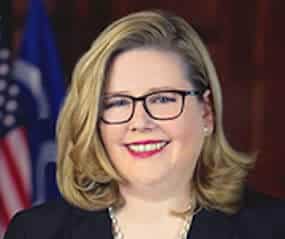 WASHINGTON, DC — General Services Administration (GSA) Administrator Emily W. Murphy, President Donald Trump's appointee,has relented in her weeks-long delay of acknowledging President-Elect Joe Biden's Nov. 3 election win, signing paperwork allowing the transition of power mandated by the majority of voters in the popular and Electoral College vote.
The White House had ordered agencies to withhold cooperation, briefings and office space offered freely to previous incoming administrations. General Services Administrator Emily Murphy has refused to sign paperwork that will give the Biden Administration the funding and access to conduct the transition smoothly.
On Nov. 20, U.S. Senators Jack Reed (D-RI) and Sheldon Whitehouse (D-RI) urged the head of the General Services Administration (GSA) to sign off on the transition process.  The Senators said it's critical for the GSA to release $9.9 million in transition funds for the incoming Administration, allow the President-elect to receive high-level briefings, and begin the security clearance and background check process for future Biden Administration employees.
"Transitioning the federal government to a new administration is a complex process that takes months under normal circumstances, and the pandemic only complicates matters further," said Senator Whitehouse.  "Every day that goes by without the Trump administration acknowledging the will of an overwhelming majority of the American people imperils the health, security, and economic wellbeing of the nation."
"This move was long overdue and the needless delay impacted U.S. national security and our democracy.  Congress should look at steps to ensure this type of partisan obstruction doesn't repeat itself.  President-elect Biden and Vice President-elect Harris will take office at noon on January 20, 2021 and every effort must be made to ensure a smooth, seamless, and peaceful transfer of power," Reed said upon news of the GSA's decision.