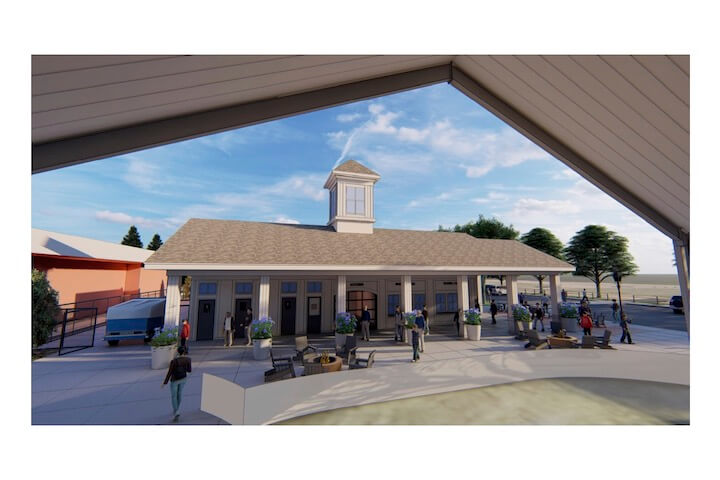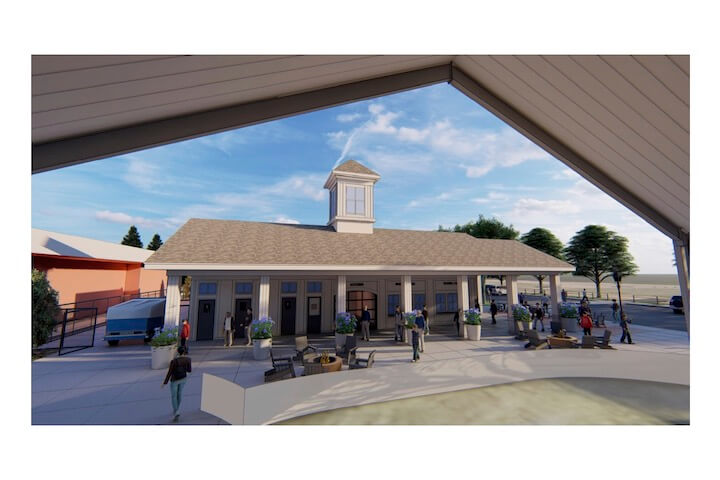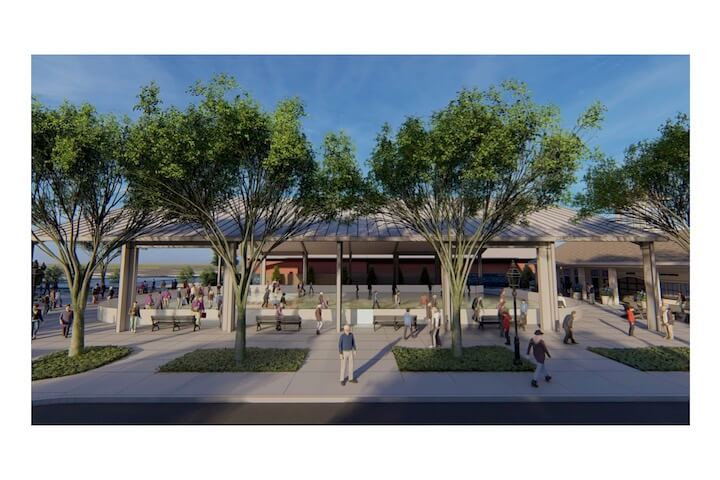 WARWICK, RI — Greenwood Credit Union has secured City Hall Plaza naming rights for the outdoor rink/ year round event center, Mayor Frank Picozzi announced Monday morning.
The city went out to bid for the naming rights three weeks ago, Picozzi said.
Greenwood Credit Union
was the top bidder at $300,000 for a five-year period, $25,000 more than Providence gets, the Mayor wrote about the deal Monday.
"Greenwood Credit Union has long been a part of the fabric of this community. Their generosity over the years has helped youth sports, schools, charitable organizations, non profits, etc, etc.," he said.
Attending the conference was Chairman of the Board at Greenwood Tom Ahern, Council President Steve McAllister, Coincilman Gephart, Councilman Foley, and Parks and Recreation Director Bev Wiley.
"The rink is about 95 percent designed and we hope to go out to bid in November," Picozzi said. During the conference, the city unveiled artist's conceptual drawings of the intended plaza design.
Picozzi introduced 
his vision for the $3.5 million City Hall Plaza project in January 2022
, which will use space freed by the recently leveled City Hall Annex behind City Hall at 3275 Post Road.  In an effort to assist the City of Warwick's economic development priorities,Senators Jack Reed and Sheldon Whitehouse included a $5 million earmark for the project in the Fiscal Year 2022 Consolidated Appropriations Act.
Close to Narragansett Bay, in an area steeped in history that has local, regional, and national importance, the 12,000 square foot rink and multi-use year-round plaza is part of a master plan that has numerous elements, including revitalization of historic Apponaug Village, and development of the Apponaug Heritage Trail with connections to the famed Civil War Hero George Sears Greene's cemetery.
The Warwick Center for the Arts, located adjacent to the proposed plaza, hosts regional art exhibits and events that would be readily supported by a new outdoor event area.