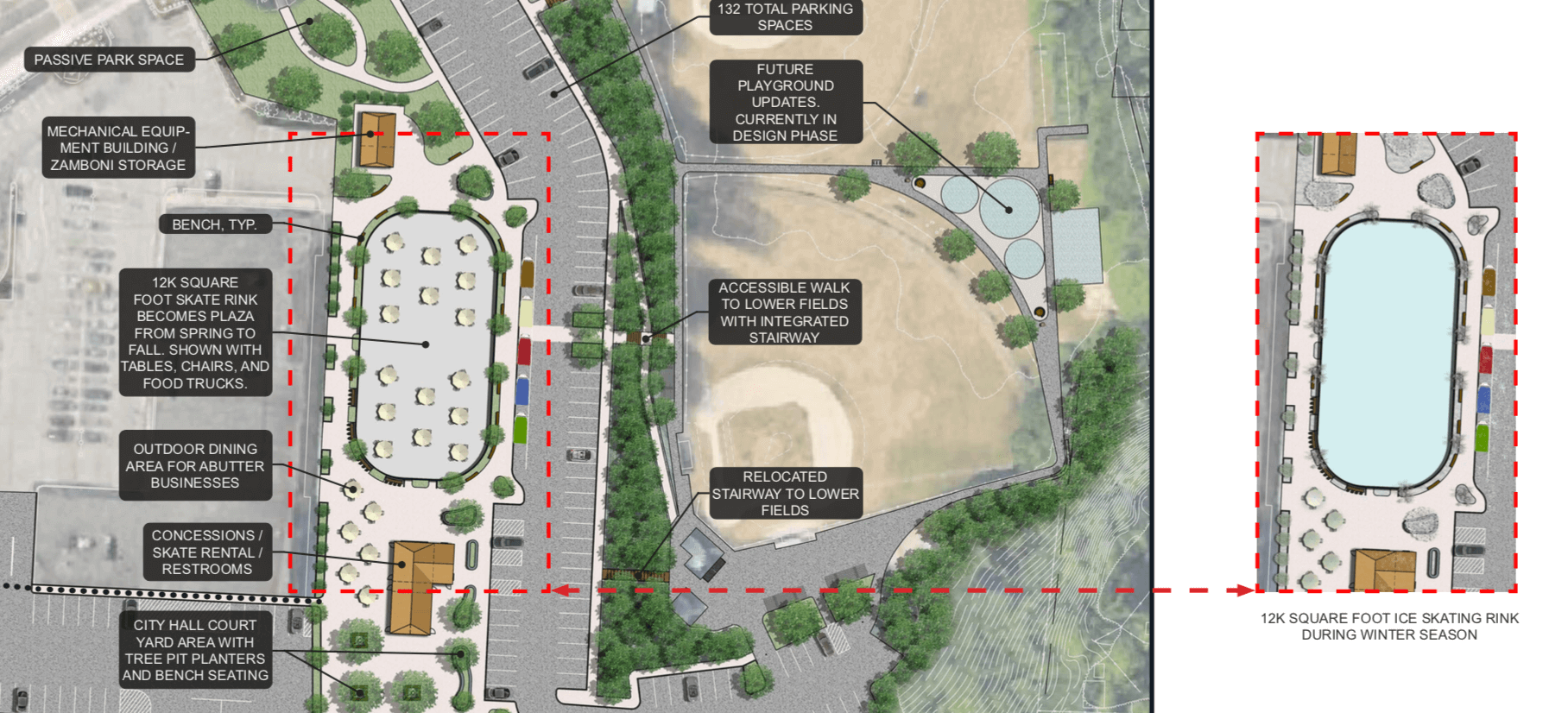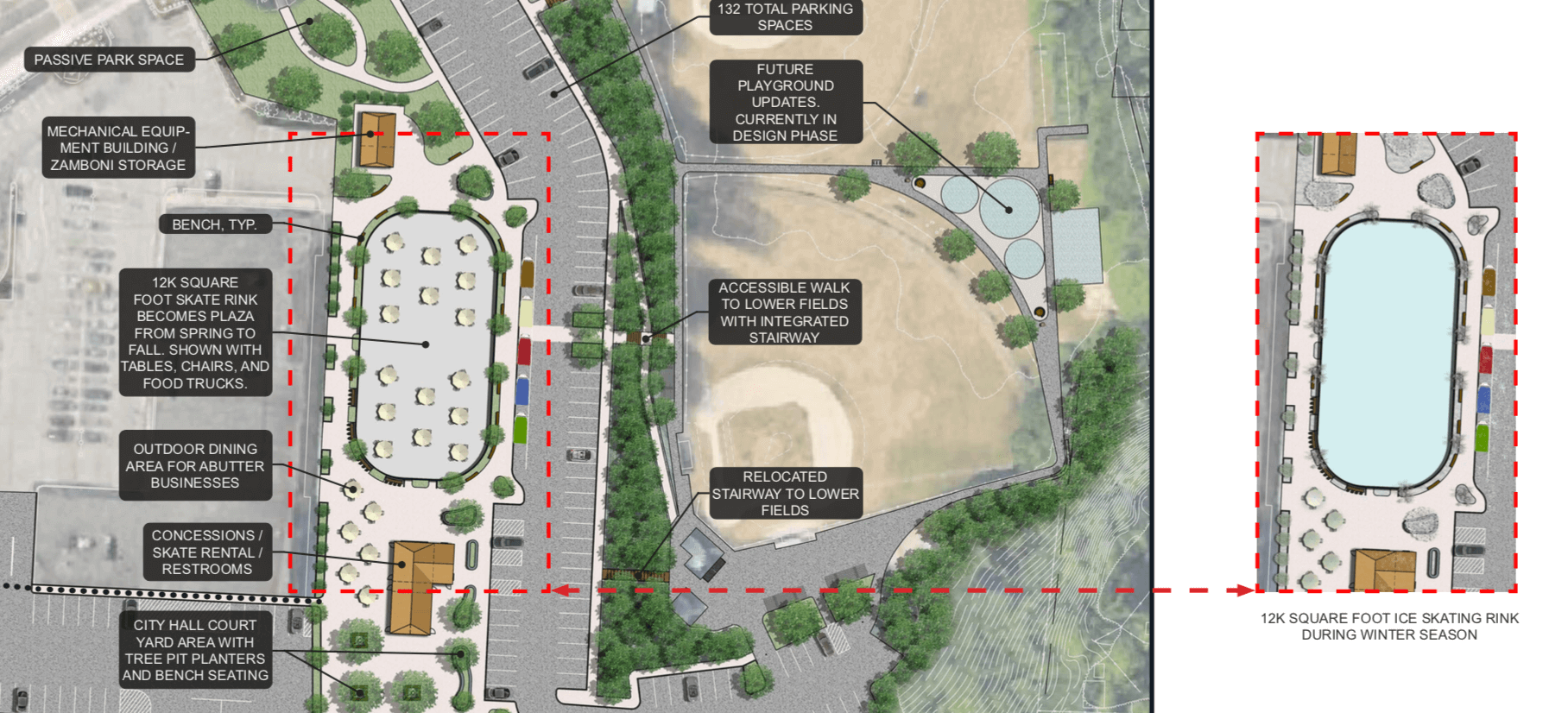 WARWICK, RI — The recently leveled City Hall Annex behind City Hall on Post Road will soon be the site of an ice skating rink/all season event center, part of Mayor Frank Picozzi's $3.5 million City Hall Plaza plan using untapped recreation bond funds.
City Hall Plaza will not just be an ice skating rink during the winter months. It will be a year round event center, featuring roller skating, a splash pad, pickle ball, farmers markets, movie nights, dances, concerts and the list goes on. City Hall Plaza will be the central gathering place for Warwick residents to come and enjoy themselves.
The city will also seek additional federal grants the revitalize the grounds.
According to an early announcement from the Mayor's office about the plan unveiled this afternoon, "This project has been a vision of Mayor Piozzi's since he was sworn into office. He is confident it will greatly enhance the quality of life here in Warwick."
A link to the artist's rendering of the City Hall Plaza plan, with several notes, is visible here: City-Hall-Plaza-Plan
The Mayor's office stated additional information about the plan would be discussed during an outdoor press conference in the lot behind City Hall, near the site of the planned project.