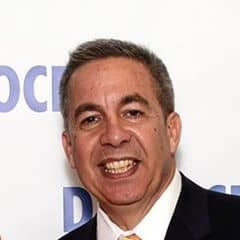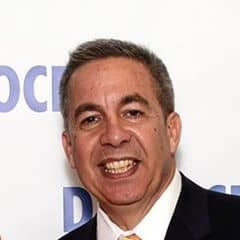 WARWICK, RI — Warwick's Republican City Committee has filed a complaint against Richard Corrente with the Rhode Island Board of Elections Campaign Finance Division, asking for an investigation into the perpetually campaigning politician's unreported campaign spending on a full-page Pennysaver ad.
Anthony Corrente (no relation to Richard) said the Pennysaver advertisement ran Dec. 17, but that no record of the ad appears in Correte's latest quarter campaign finance report. A check of Corrente's campaign finance reports of all of 2017 shows spending on the ad has not been recorded, Warwick Post reported Jan. 31.
Anthony Corrente is also asking the Board of Elections to investigate Richard Corrente's spending regarding the latter's failure reporting any expenses related to operating his campaign headquarters located at 1609 Warwick Ave., also related to the Pennysaver ad.
"In this advertisement, Corrente also states that people can visit him at "Corrente for Mayor headquarters, 1609 Warwick Ave., (next to Dave's)," but "does not report any expenses" or "any contributions or personal loans" that would cover rent, utilities, or other costs.
No office costs listed for 2017; past rent went to payer of tax bills on Richard Corrente's residence
A review of Richard Corrente's campaign finance reports for 2017 found no mention of any payments related to the office at 1609 Warwick Ave. In fact, among the first quarter, second quarter, third quarter, and fourth quarter filings, the candidate only entered a $100 loan to the campaign in income and $44 to print new checks in expenses for the entire year.
In a review of earlier campaign finance reports, Warwick Post found that Richard Corrente paid $4,000 for the campaign office on Feb. 17, 2016 to Clay Shackleton, listed on state business filings as President of G W Realty, which owns Gateway Plaza. The check was paid to Shackleton personally, as opposed to to G W Realty.
Clayton A. Shackleton is also listed as paying the tax bills on 177 Grand View Ave. in 2014 and 2015, totaling nearly $13,700: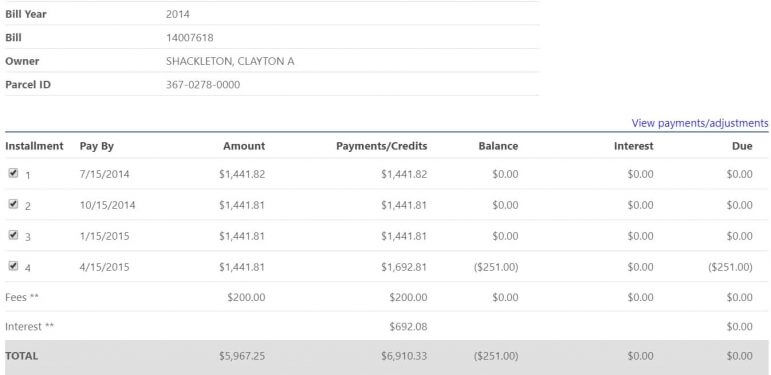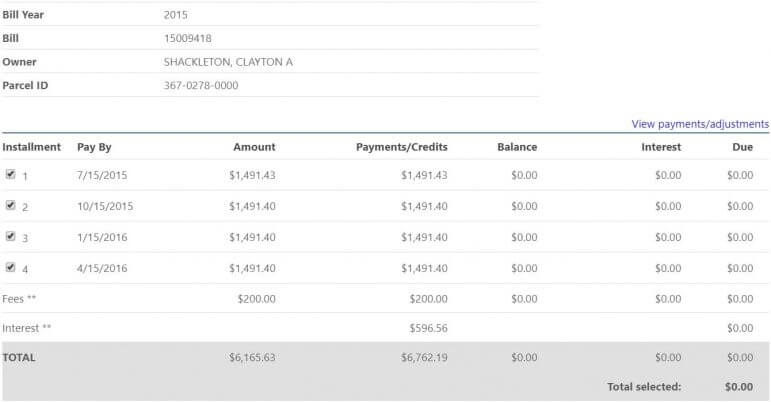 Richard Corrente also filed to change the address of the campaign office to its location in Hoxsie from 177 Grand View Ave. on Jan. 19, 2017, and later put up signs on the storefront for his business, Bankers Mortgage.
Read Anthony Corrente's complaint to the Rhode Island Board of Elections: Richard Corrente Complaint

Editor's note: Joe Hutnak contributed to this report.