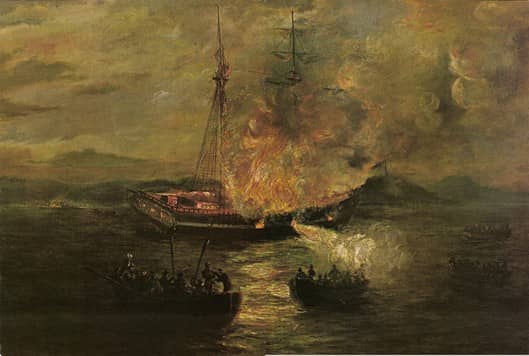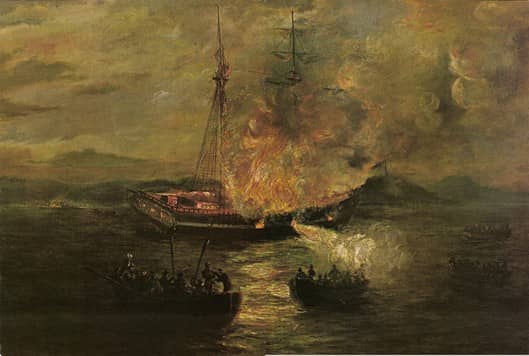 WARWICK, RI — Local and international officials will mark the 250th anniversary of the burning of the HMS Gaspee on May 10 at 11 a.m. at the Aspray Boat House in Pawtuxet Village.
State Rep. Joseph M. McNamara (D-Dist. 19) said in a recent press release that he "will be making an announcement regarding the search for the HMS Gaspee," which ran aground on the night of June 9, 1772 before Rhode Island colonists burned it to the water line.
Next week's event will feature a visit by British Consul General Dr. Peter Abbott OBE, who will receive a commemorative coin presented by Col. Ron Barnes of the Pawtuxet Rangers.
RIMAP founder and principal investigator Dr. D. Kathy Abbass is scheduled to offer remarks and host a question-and-answer session, and Warwick Beacon Publisher John Howell will offer a toast prior to McNamara's announcement.
Multiple attempts to find the wreckage of the Gaspee have been conducted over the last several decades, but have not yielded any results.
The Rhode Island Marine Archaeology Project recently trained volunteers to map out and study two shipwrecks in Narragansett Bay, designated as RI-2217 and RI-2218, which do not match the recorded size of the Gaspee.
In a RIMAP video released in March, 2022, McNamara explains that "We started out looking in search of the HMS Gaspee, and what we ended up finding was a community that embraces its marine heritage for far more than just one shipwreck."
According to the Gaspee Day Committee website, "The Providence River channel has been dredged several times over the past two hundred years and this, combined with the effects of worms, wood rot, and the occasional hurricane, has made attempts to find any remains of the Gaspee impossible."
Learn more about the anniversary of the Burning of the Gaspee: