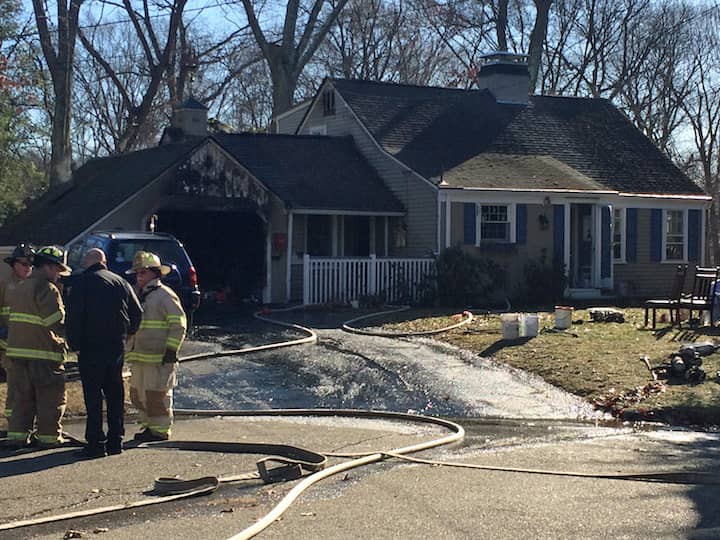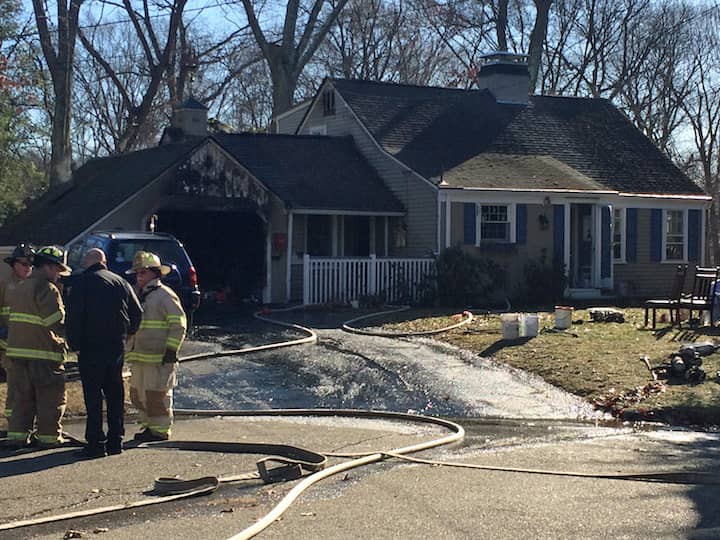 Correction: An earlier version of this story incorrectly reported the street number of the house firefighters saved. The story has been updated with the correct number.
WARWICK, R.I. — Firefighters responded to a report of a house fire at 20 Dutch Ct. about 10:40 a.m., finding a full-involved garage fire in progress with smoke showing, and were able to knock it down within 20 minutes despite the extreme cold.
There were no injuries caused by the fire, which a neighbor called in to the department, said Battalion Chief Robert Parmenter. Parmenter said firefighters arrived to see smoke coming from the roof of the garage, which was fully engulfed in flames. The fire spread to the breezeway before they could put it out, he said, but the main part of the home was saved.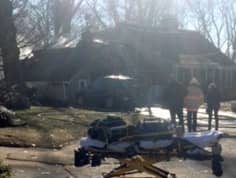 Only two adults live at the home, with no children and no pets. Red Cross has been called to put the residents in temporary shelter, he said, because electricity to the home had to be shut off. No one was in the home at the time of the fire.
"It was a tough one," Parmenter said of the fire, noting that the extreme cold (in the teens at the time), made ice from the water used to fight the fire a slip hazard. Also, he said, firefighters had to cut holes in the roof of the garage to vent the fire.
Warwick Police blocked Squantum Drive before and after Dutch Court at Patience Court and Lawrence Road respectively, providing a staging area for several fire engines, including Ladder 1, Ladder 2, Engines 8, 3,4, and 2 and the department's Special Hazards truck, as well as a Rescue.