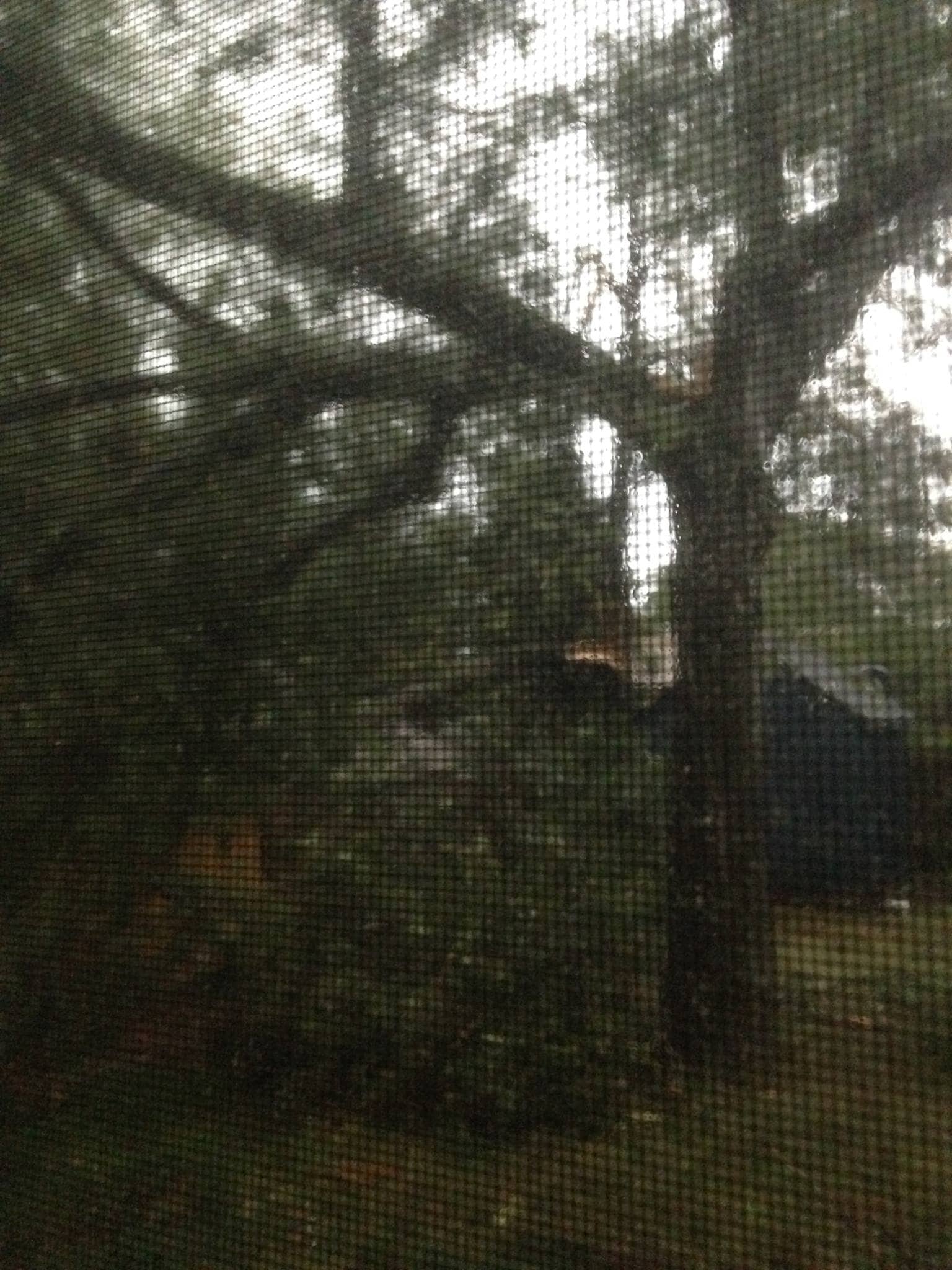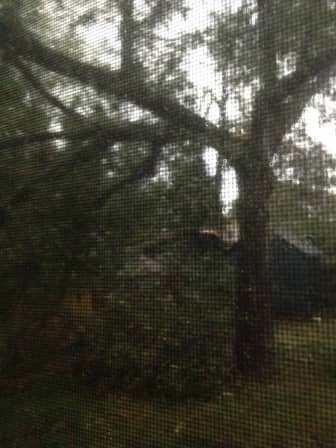 Don't wait: Sign up for updates and breaking news with our FREE daily newsletter.
UPDATE: Aug. 7: 1:10 p.m. – All but about 20 customers in Warwick remain without power today, according to National Grid's Power Outage Map.
Mayor Scott Avedisian's office reminds Warwick residents with yard debris resulting from the storm that they can leave trees, branches and debris at the curbside for collection by the Department of Public Works.
Branches and tree limbs do NOT need to be cut or bundled as is typically required for collection.
Crews are working as quickly as possible to remove yard debris from all city streets. Due to the volume, however, this process is expected to continue at least through next week, and residents are thanked for their patience as cleanup continues, Mayor's office says.
UPDATE: Aug. 6, 5:53 p.m. – National Grid reports the number of customers without power statewide is down to 28,000, and only 1,500 in Warwick.
Most of those will see power return by midnight.
UPDATE: Aug. 6, 1:56 p.m. – Mayor Scott Avedisian and Paul Salera, President/CEO of WestBay Community Action, announce the agency's WestBay Marketplace, a food pantry, has emergency food supplies available for residents who are without power following Tuesday's storm.
The Marketplace is open Monday through Friday, 9 a.m. to 4:30 p.m. (it will be closed Monday, August 10 in observance of the holiday).
Those who are seeking food assistance should go to the Program Services Office, at 205 Buttonwoods Avenue, located directly next door to the Marketplace at 211 Buttonwoods Avenue to fill out appropriate forms and speak with a case worker.
Food will be available to applicants the same day.
Some local residents have started a "Recovery Project" food drive. WestBay will accept donations of canned and boxed goods as well as gift cards to local markets, and those who would like to volunteer are welcome to stop by the facility to learn how they can help.
Those with questions should call the Marketplace at 732-4660, ext. 140.
UPDATE – Aug. 6, 1:50 p.m.: From Mayor Avedisian's office:
The Pilgrim Senior Center is still without power and is closed today.
There is no Transwick transportation to the center, but regularly scheduled grocery trips will be provided, as long as the road to a client's home is passable.
McDermott Pool has reopened and is on its regular schedule and hours of operation.
The Thayer and Warburton ice rinks are presently slated to reopen on Tuesday in order to give crews the opportunity to make a new sheet of ice to ensure continued quality for the upcoming season.
Trash and recycling collection remains on schedule.
UPDATE – Aug. 5, 6 p.m.: The Shelter at Warwick Vets is opening again at 7 p.m., providing overnight services for families in need.
Residents are also encouraged to use the spot to take a break fro the heat.
UPDATE: Aug. 5, 4 p.m.: The Red Cross shelter set up at Warwick Veterans Memorial High School on West Shore Road is closed, but will re-open at 5:30 p.m. to serve dinner for families still in need.
UPDATE: Aug. 5 8:48 a.m.: Mayor Scott Avedisian's office reports City Hall and the Annex will reopen today with regularly scheduled hours and services.
Trash and recycling collection remains on schedule.
Pilgrim Senior Center is still without power and remains closed. There is no Transwick transportation to the center, but regularly scheduled grocery trips will be provided, as long as the road to a client's home is passable.
McDermott pool and the Thayer and Warburton ice rinks, which still have no electricity, remain closed today.
National Grid's power outage map shows there are still approximately 12,000 people in Warwick without power. Nearby, about 10,000 Cranston residents are without electricity, and about 3,000 in East Greenwich.
UPDATE: 5:51 p.m.: Warwick Public Schools have cancelled summer school for Wednesday.
UPDATE: 12:50 p.m.: National Night Out, scheduled for this evening, has been cancelled.
UPDATE: 11:31 a.m.: Mayor Scott Avedisian's office released the following storm- related announcements this morning:
Due to a storm-related power outage, City Hall and the Annex building are closed to the public until further notice, as these offices are unable to process transactions.
The Warwick Sewer Authority reminds its customers with grinder pumps who are without power, to conserve water until their power is restored, as the pumps have limited storage capacity. Click here for information. 
Due to the lack of power, the Pilgrim Senior Center is closed and there will be no Transwick services today.
Thayer & Warburton arenas are closed, as well as McDermott pool. All city recreational fields are closed.
Sanitation is still on its regular schedule. If downed trees are blocking roads, the crews will make note and return when it is possible to collect the trash & recycling.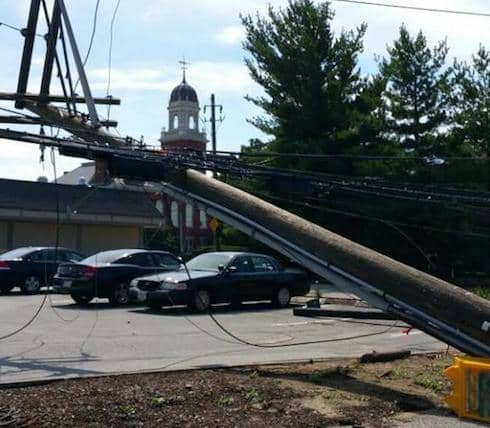 DPW crews are out clearing roads, except where there are downed power lines, as National Grid must first inspect the lines.
UPDATE: 11 a.m.: RI Emergency Management Agency officials urged caution in the wake of the storm, which they report downed trees, flooded roads, and caused widespread power outages, mostly in Warwick and Cranston.
"We urge Rhode Islanders to use caution while removing debris from their property and conducting personal damage assessments," said RIEMA Director Peter Gaynor. "While the storm has passed, there are several hazards that still exist due to downed trees and power lines and flooded roads. We have activated the State Emergency Operations Center and are working very closely with state agencies and local emergency managers, as well as National Grid and Red Cross, to assess damage throughout the state."
UPDATE: 10:16 a.m.: National Grid reports there are about 20,000 people in Warwick without power.
Warwick, RI –  A powerful storm with heavy winds, torrential rain and lightning toppled trees, knocked out power and started house fires across Kent County this morning at 6:30 a.m., including Warwick.
On Maple Street, Mike Dooley was walking his dog at 6 a.m.
"When I took the dog out the sky had a funny yellow green color and the dog didn't want to go in the yard. Weird," Dooley said.
Dooley came in and got in the shower, and then, "All hell broke loose," he said.
"Power went out, never saw wind like that the whole house was shaking. I have two giant oaks in the back yard that are heavily damaged. One looks like it was peeled from the top down.
We had to go out to move the cars and the wind nearly knocked me over," Dooley said.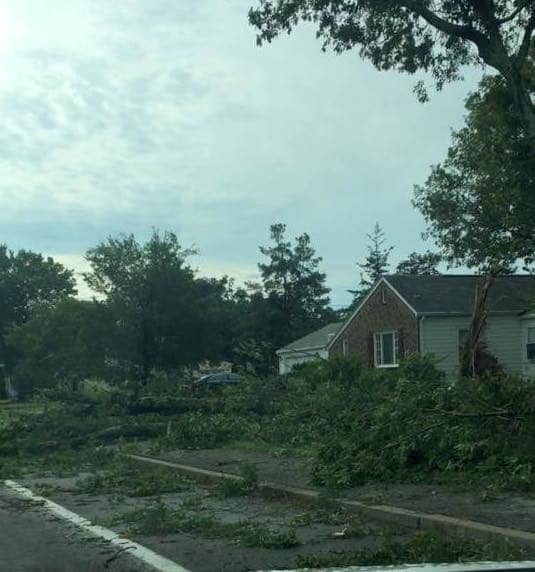 There were several local scanner reports of trees hit by lightning, and many power outages across Kent County. Coventry in particular had about 2,581 power outages according to National Grid's Power Outage Map, and parts of Cranston, including a stretch along Elmwood Avenue, were without power at 7 a.m.
South Kingstown, Coventry, Cranston and Warwick all had reports of homes struck by lightning shortly after the storm according to reports from scanner monitors on Twitter.
@EverettTrainer reported calls for a lightning strike with smoke on Love Lane, another on Northhampton Street, and at least four reports of trees falling on homes, including one on Landsdowne Street and another on Rte. 117.
Warwick Public Schools have cancelled summer school classes for the day, and also for Wednesday. Kent County YMCA reports its Warwick facility is without power, and asked members to remain home until electricity there is restored. Day classes on all New England Tech campuses have also been cancelled.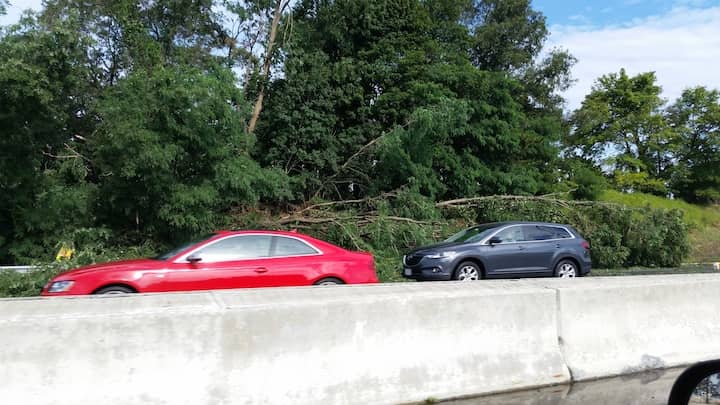 Several trees were also knocked down along Rte. 95 along the Warwick/Cranston border, and the RI Department of Transportation reported damage from the storm along Rte. 95 South had backed up traffic from the area onto Rte. 195 west. The traffic jam on Rte. 195 west  extended across the state line into Massachusetts.
Warwick Post will update this story as more information becomes available.
RIEMA listed the following safety tips to keep in mind today:
• Due to widespread power outages traffic lights may be out in some areas. Treat intersections w/o traffic lights as a 4-way stop
Always assume that a downed wire is a live wire. Do not touch!
• If you are a National Grid customer, report a downed wire or a power outage by calling 1-800-465-1212. Do not call 911.
• Treat all intersections where traffic lights are out as a four-way stop.
• Avoid hanging tree limbs that appear to be damaged.
• Avoid driving through flooded roads, as even a foot of water can cause a motorist to become stranded.
• Photograph and record all property/vehicle damages and report to your insurance provider.
There is a potential for additional thunderstorms to occur later in the afternoon. Stay informed by monitoring local radio or TV stations for updated emergency information, and follow the instructions of state and local officials.