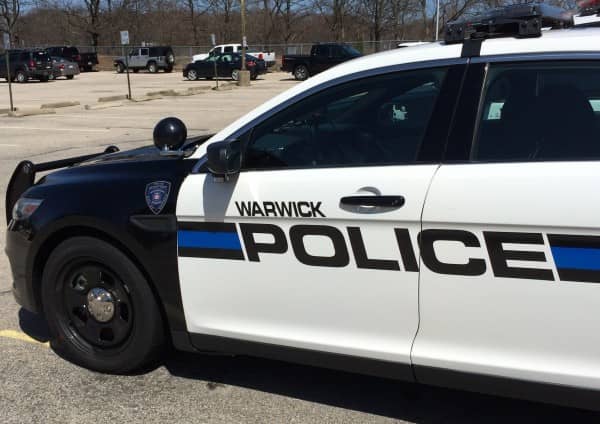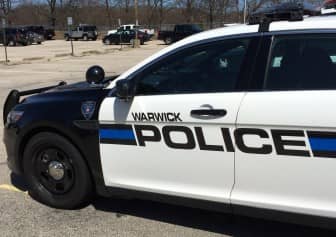 Warwick, RI – A Cranston man faces a DUI charge after nearly striking two officers at a traffic stop on Rte. 95 at Exit 14 July 29 at 10 p.m., continuing onto the Rte. 37 exit, where one of the officers pulled him over.
Officer Stephen Major reported he was responding to aid Officer John Curley with a traffic stop near Exit 14 that evening. Both officers' cruisers had emergency lights flashing at the time, according to the officer's report.
As he got out of his cruiser, Major saw a black 2014 Toyota pickup driving straight at the officers' vehicles, the officer reported.
Curley reported hearing Major yell his name, "Curley!"
"I looked up and realized that there was a vehicle traveling directly for myself and Officer Major's position," Curley wrote in his report.
The officers moved to put the cruisers between themselves and the approaching truck, near the guardrail, and watched as the pickup jerked away from the cruisers at the last moment, cutting off several vehicles in the process.
"Officer Curley stated he did not need me on his traffic stop anymore," Major wrote in his report.
Major got back in his cruiser and followed the Toyota, which pulled over on the side of the exit. The officer reported that he used his cruiser's megaphone to instruct the driver to continue further along the exit to get safely out of the way of oncoming traffic. The driver pulled another hundred yards along further along the exit, according to the report.
Major spoke with the driver, identified as John Bucci, 170 Arnold Ave., Cranston. The officer reported Bucci had extremely bloodshot watery eyes. Bucci told the officer that the cruisers' lights had startled him, according to the report.
The officer reported Bucci's speech was slurred, and also had a strong odor of alcohol on his breath. When the officer asked if he'd had anything to drink that night, Bucci replied he'd had three drinks.
Bucci also failed a series of sobriety tests, showing lack of smooth pursuit in his vision, then told the officer, nearly losing his balance during the walk and turn, then telling Major he was "too drunk" to perform the test. He repeated the same words when asked to do the one-leg-stand.
Curley caught up with Major, and asked if Bucci would take a portable breath test, which he consented to, returning a result of .195 blood alcohol content.
Bucci was arrested and transported to Warwick Police headquarters, where he refused to submit to a second breath test.
He was charged with DUI, blood alcohol unknown, first offense, and cited for refusing to submit to a chemical test.