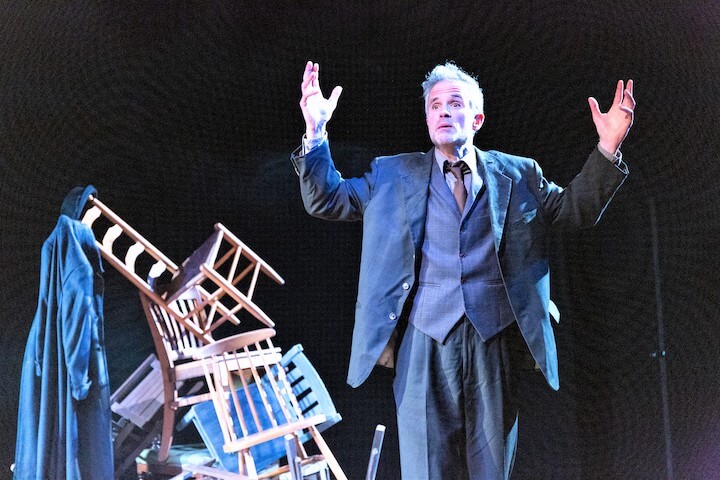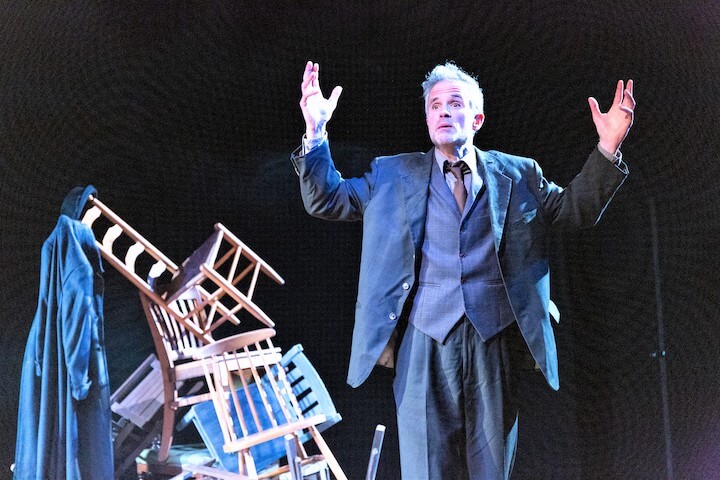 Brian Friel's "Faith Healer" at Gamm Theater reminds us that even superheroes and miracle workers have their share of human frailty.
The Gamm's production stars Tony Estrella ("The Night of the Iguana") as Francis (Frank) Hardy, who travels through Ireland and Scotland in a quest to heal the afflictions of others.
The story is told in a series of monologues, first by Hardy, then by his long-suffering wife Grace (Jeanine Kane), and his manager Teddy (Brandon Whitehead). Hardy delivers the show's final monologue.
The characters' version of events all differ in minor ways, yet the tragedy which occurred years earlier remains the same. Hardy speaks of his life's mission as something which was pre-destined from birth. He has endured personal hardships and derives fulfillment from helping the less fortunate.
Under the direction of Donnla Hughes, who starred in last spring's "Ironbound", the performers create richly detailed characters.
Estrella brings tremendous heart and soul to Francis, a deeply troubled man searching for redemption.
Kane ("The Humans") is mesmerizing as a woman overwhelmed by demons. Grace pours herself glass after glass of booze to wash away years of anguish. We see Francis through her eyes and it's not a pleasant picture.
Whitehead ("A Midsummer Night's Dream") provides some much-needed comic relief as the gregarious Teddy, who cheerfully recounts his adventures with Frank and Grace. Teddy has deep affection for the couple and offers a valuable bit of advice: never mix friendship and business.
Patrick Lynch's set design consists of a plywood stage with some chairs stacked in a corner. The sound and lighting create a downbeat and gloomy atmosphere. The plumes of fog created from the exhalation of cigarette smoke were an interesting touch.
Gamm has had such a run of provocative and electrifying dramas in the last year. I thought "Sweat" and "Describe the Night" were among the best shows of 2022. "Faith Healer" just isn't in the same class.
The idea of being healed without the aid of modern medicine is an intriguing one and worthy of discussion. We all have the need to place our faith in something bigger than ourselves. If you had the chance to be cured by Francis, wouldn't you give him a chance?
But in the end, I have to grade "Faith Healer" as entertainment, not as a treatise about religion.
The performers are all working at the top of their abilities but at the service of a lackluster story. I found it unrelentingly depressing with no real payoff after two hours spent in the dark.
Faith Healer runs through Jan. 29. The Gamm Theatre. 1245 Jefferson Boulevard, Warwick. For tickets, call 401-723-4266 or visit www.gammtheatre.org.