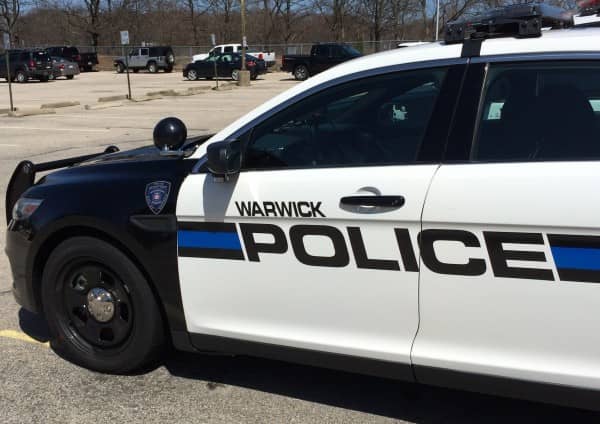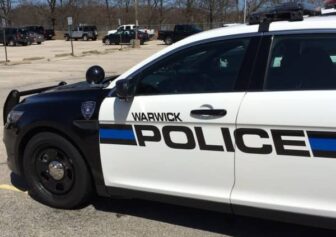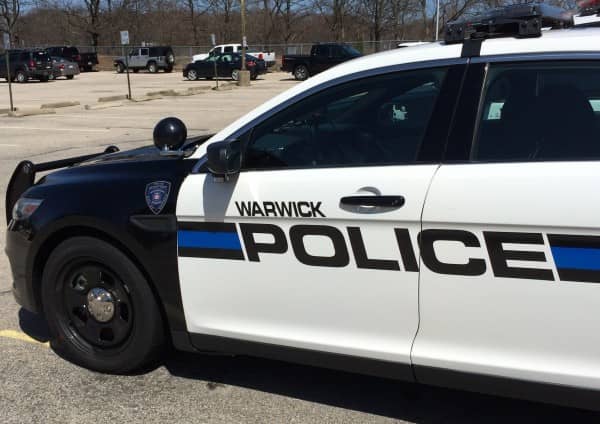 WARWICK, RI — A Ford F-150 driver passed Officer David Boardman as he ran a red light on Bald Hill Road at the Toll Gate Road intersection Dec. 22 at 5:52 p.m., leading to his arrest on a DUI charge.
The black truck went through the intersection as traffic turning left through the intersection stopped to avoid a crash. Boardman turned on his lights and sired and followed the F-150, but it didn't stop, according to the officer's report. The truck continued about half a mile, swerving left and right, nearly striking traffic exiting the McDonalds lot at 876 Bald Hill Road.
The truck continued to weave down Bald Hill Road as Boardman used his siren and air horn to signal a stop numerous times. The driver finally stopped with traffic at East Avenue. Boardman moved his cruiser alongside the truck and noted the driver had a "thousand-yard stare," consistent with impaired drivers, according to the report.
Boardman yelled at the driver to roll down his window, but he continued staring ahead for a while, finally rolling down his window, and didn't turn off his truck or get out as Boardman ordered him. Boardman reached in, opened the driver's side door, and removed the driver, using the "least amount of force possible," according to Boardman's report.
Boardman identified him as Dameian Ferretti, 46, 49 Maplewood Ave., Cranston, RI. As he interacted with Ferretti, Boardman reported a strong odor of alcohol coming from the man, according to the report. He also saw that Ferretti's eyes were bloodshot, and his speech was mostly unintelligible. Boardman noticed an empty small "nip" bottle of Fireball whisky in the truck, according to the report.
The driver's truck was moved to a nearby lot by West Shore Collision towing. Out of concern for heavy traffic on the road, Boardman arrested and transported Ferretti to Warwick Police Headquarters to conduct sobriety tests. Before the tests, the driver said he had left a work Christmas party, where he had "had a few," according to the report.
During the tests, Ferretti was unable to follow instructions to walk a straight line using heel-to-toe steps, stepping off-line and walking unsteadily, using his arms for balance. During a one-leg stand, he put his foot down and swayed heavily.
Ferretti refused to take a breath test of his blood alcohol level.
Boardman charged Ferretti with DUI, blood alcohol content unknown, first offense, and cited for refusing the test, as well as failing to obey traffic devices and for lane violations. He was later released into the custody of a sober adult.