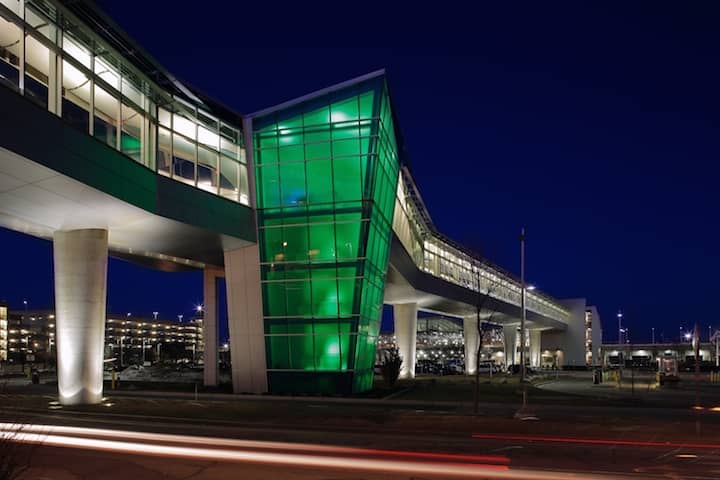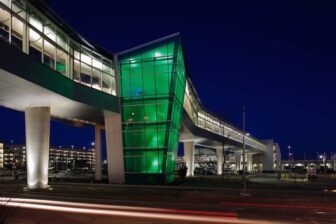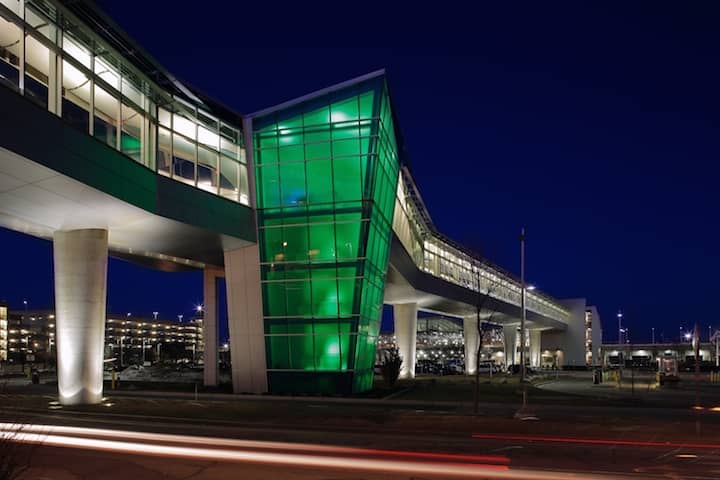 WARWICK, RI — The FAA has OK'd Norwegian Air flights in and out of the US as a foreign carrier, opening the way for flights to and from Ireland, some via TF Green Airport.
Anders Lindström, Director of Communications, USA, at Norwegian Air, said the approval was received a few days ago, allowing the company to announce new routes, fares and dates. However, he said, the company is not yet ready to do that.
"Following up on the application granted by the previous administration, the FAA has given operational approval for Norwegian Air International Limited (NAI) to fly into and out of the United States as a foreign carrier, which completes the FAA's safety review of the carrier's operations," the FAA noted in a statement provided to Warwick Post Tuesday.
According to the FAA, the airline's approved operations specifications allow it to provide service with seven Boeing 737-800 aircraft to Stewart International Airport in Newburgh, New York, T.F. Green Airport and Bradley International Airport in Windsor Locks, Connecticut. The flights will originate from Belfast, Bergen, Dublin, Cork, Shannon and Edinburgh.
The approval appears to settle a struggle to sway the Trump administration away from the post-election decision of the Obama administration to green light the application. The conflict pitted the economic benefit of the airline's plans against what the union for Southwest Airline Pilots characterized as a circumvention of the Open Skies Agreement with the European Union to hire pilots and crew from less expensive locales with less strict labor laws.
Open Skies agreements, according to the US State Department, are bilateral agreements to provide rights for airlines to offer international passenger and cargo services. "They expand international passenger and cargo flights by eliminating government interference in commercial airline decisions about routes, capacity, and pricing, so airlines can provide more affordable, convenient, and efficient air service to consumers, promoting increased travel and trade, and spurring high-quality job creation and economic growth," according to the State Department.
"NAI has essentially asked our government for permission to violate the terms of our Open Skies Agreement, specifically Article 17 bis of that agreement, which explicitly prevents a company from incorporating into a new country in order to circumvent their host-country's labor laws," wrote Captain Jon Weaks, President of the Southwest Airlines Pilots' Association.
According to Congressman Peter DeFazio (D-OR), the NAI application is part of a global outsourcing business model for its pilots and flight attendants that will put U.S. airlines and their employees at a competitive disadvantage.
Norwegian Air, DeFazio's office said in a 2014 release, has established itself in Ireland where labor and regulatory rules are weaker, and, "Is expected to hire much of its crew on individual employment contracts under Singapore law and base them in Thailand in order to cut expenses."
"NAI is moving from its home in Norway and incorporating in Ireland for the sole purpose of undermining their labor obligations. However you may feel about their business acumen for seeking the move, the conditions of Article 17 bis strictly prevent it," Weaks wrote.
DeFazio introduced House Bill H.R.5090, which would've barred the Department of Transportation (DOT) from issuing a foreign air carrier permit, unless DOT:
finds that issuing the permit or exemption would be consistent with the intent of the parties, set forth in article 17 bis of the agreement, that opportunities created by the agreement do not undermine labor standards or the labor-related rights and principles contained in the parties' respective laws; and
imposes conditions on the permit or exemption necessary to ensure that the foreign air transportation furnished complies with the intent of article 17 bis.
The bill, which was co-sponsored by Congressman David Cicilline (D -RI) and Congressman Jim Langevin, (D-RI) was referred to the Subcommittee on Aviation in May 2016, and died there as time ran out for the 114th Congress on Jan 3.
Langevin's office replied with a statement when asked to comment on his support for the bill.
"Congressman Langevin absolutely supports the expansion of T.F. Green Airport, as it is a gateway for tourism and economic growth in our state, and has been working with local officials to achieve this goal. However, as someone who has long supported maintaining a fair playing field for American workers, including pilots, flight attendants, and other airline personnel, the Congressman has concerns about the Department of Transportation's issuance of any permit for a foreign carrier without reviewing its labor practices. The Congressman hopes that all airlines will abide by international agreements by supporting U.S. labor standards and hiring American employees to crew their flights and support flight operations. He is proud of American labor standards, worked out over many years, and he continues to support the equitable treatment of airline employees," Langevin's statement read.
Cicilline did not respond to a request for comment on his support for the bill.
According to a Politico report, Norwegian Air has denied DeFazio's criticisms, saying its employees will have European work contracts and that it will stick to European or U.S. employment contracts on transatlantic flights.
Warwick Mayor Scott Avedisian supported Norwegian Air's application, and opposed the legislation.
"I am 100 percent in favor of the Norwegian Air proposed flights and have met with executives of the airline twice. The legislation aimed at the labor dispute is counter intuitive to expanding service at TF Green State Airport and is something that I do not support," Avedisian said.
Gov. Gina Raimondo did not respond to a request for comment.