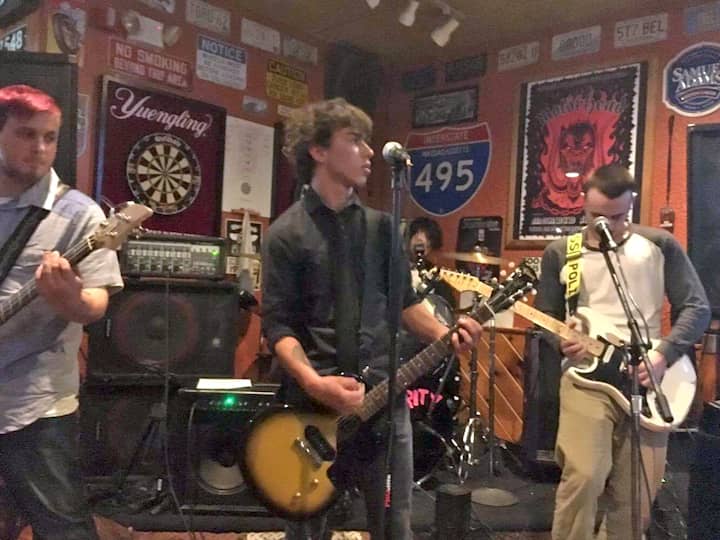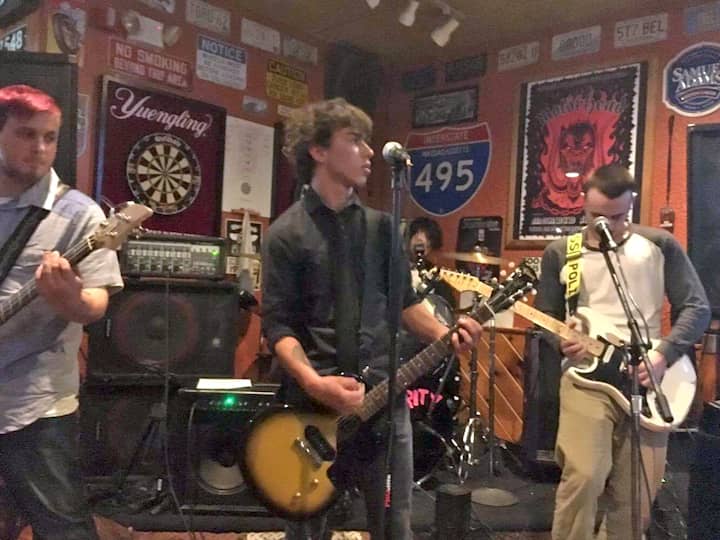 WARWICK, RI — Pilgrim High student Adam Fox, 17, guitarist for local punk/alternative rock band No Celebrity, said passion for music and love for his late grandmother, Marilyn McLaughlin, who died in 2012, inspired his senior project – a breast cancer fundraiser concert onMarch 9.
Adam said his grandmother had beaten cancer once already in 2008, but a follow-up mammogram caught a return of the disease too late. "By the time they caught up with it, it (the cancer) was fatal," Adam said.
"She went out and made the most out of the last months of her life," Adam said, focusing on family, taking every opportunity to invite family members over for barbecues and pool parties.
His grandmother had been to every concert he played, he said, and had always been supportive of his passion for music. So, when it was time for him to organize a senior project, Adam felt it fitting to use his music to help raise funds to seek a cure for breast cancer, he said.
Gibson DelGiudice, a friend of the family and a former Warwick Veterans High School student and among the first Warwick Public School students to complete a senior project as a graduation requirement in 2008, agreed to be Adam's Senior Project mentor.
"We were the Guinea pigs in the class of 2008," DelGiudice said.
DelGiudice works as a producer for stage, television and screen projects with an office in New York City. He said he was happy to guide Adam in organizing the breast cancer fundraiser concert, with the proceeds donated to the Gloria Gemma Breast Cancer Resource Foundation.
"I would say things are going very well," DelGiudice said. He said Adam and his fellow musicians are a very talented, energetic group.
The Warwick school community, and in particular Pilgrim High School, has been very helpful. "That's due in no small part to the kindness and helpfulness of Principal Gerry Habershaw," DelGiudice said.
"I'd just like everyone to come out and have a good time," Adam said, "It's for a good cause."
No Celebrity will hold the concert March 9 at Pilgrim's newly refurbished auditorium, with the doors open at 6 p.m. and the show starting at 7 p.m. Tickets are $5, available at the door.