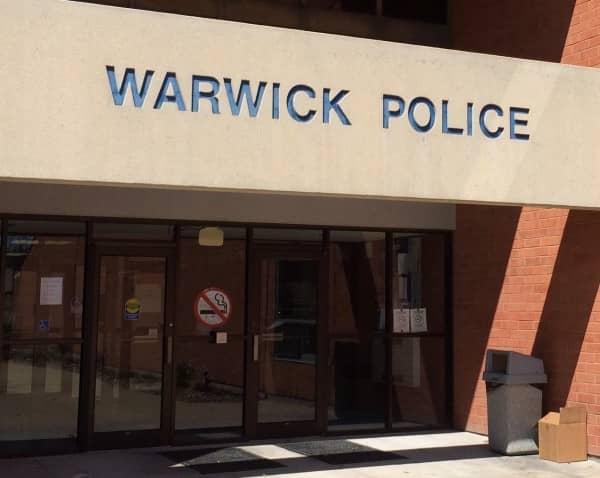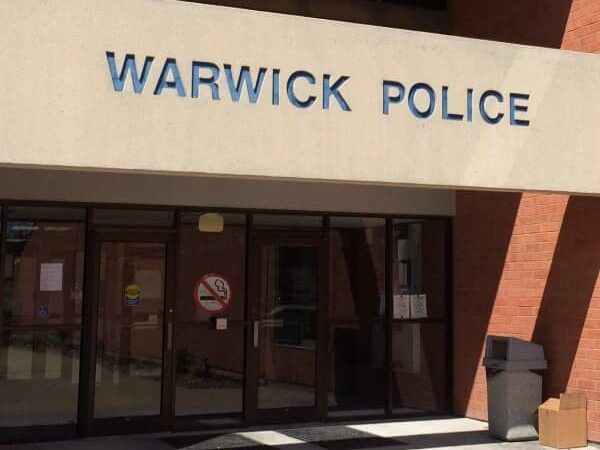 WARWICK, RI — A West Warwick man has been ordered held at the Adult Correctional Institutions, Cranston, after Warwick Police charged him with stealing an Edible Arrangements van on June 29.
Thomas A. Wright, 52, of 8 Central St., West Warwick, faces a felony charge of driving a vehicle without its owner's consent after local officers tracked him down in the area of Cowesett and Narragansett Avenues.
Warwick Ofc. David J. Babcock and two other officers responded to Edible Arrangements, 1800 Post Road, at 11:30 a.m. on June 29 and spoke with the store manager, who said that the store had received a call from someone saying that one of their vans had cut them off on the road.
The manager told officers that when she contacted one of the store's regular drivers, he said that he hadn't been driving the van because it had been stolen. According to Babcock's report, the driver admitted that he had left the van running and unattended in front of the store.
A short time later, Ofc. Thomas Greene reported finding the 2020 Nissan van "in the middle of the westbound lane [of Cowesett Avenue] with substantial damage sustained to the passenger's side front wheel area" consistent with witness reports about the van being involved in at least one collision.
Three other Warwick officers then reported that they had taken Wright into custody, and a witness confirmed to Greene that Wright had been driving the van.
The witness also told Greene that she was traveling two cars behind the van and noticed that it had a flat tire, but the driver was not stopping. According to Greene, the witness said she watched the van go through one red light before the tire separated from its rim, then the van continued through another red light before "smashing into the curb" and coming to a stop.
Greene reported that the witness said she saw the man, whom she later identified as Wright, run away from the scene of the accident.
Officers had the van towed to the WPD impound lot, where Babcock found a credit card, bus pass, and ID card belonging to Wright inside the vehicle.
Wright grew belligerent during his transport to WPD headquarters, according to Greene, shouting at officers to remove his handcuffs and stating, "watch what happens when I get out of these."
Greene also noted that he saw Wright kick the door of the cruiser that he'd been transported in, but did not cause any visible damage.
Warwick Police charged Wright with stealing the van, and in checking his past record, learned that Wright's arrest violated bail terms set in a felony domestic violence case brought by Providence Police in April and the terms of probation set in a 2018 felony larceny case brought by Pawtucket Police.
Wright was also subject to an arrest warrant for failing to attend a bail violation sentencing in a case of violating a no-contact order, third offense, brought in February, 2020, by Warwick Police.
According to online court records, Superior Court Magistrate John J. Flynn remanded Wright to the ACI until hearings scheduled for July 14 for the Pawtucket and Warwick charges, and in a separate hearing in Sixth District Court, Judge Elaine T. Bucci also ordered Wright held without bail until a status conference on July 15 on the Providence charge.