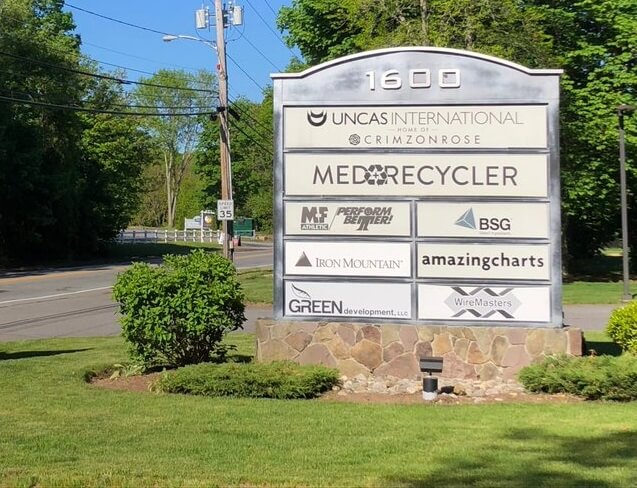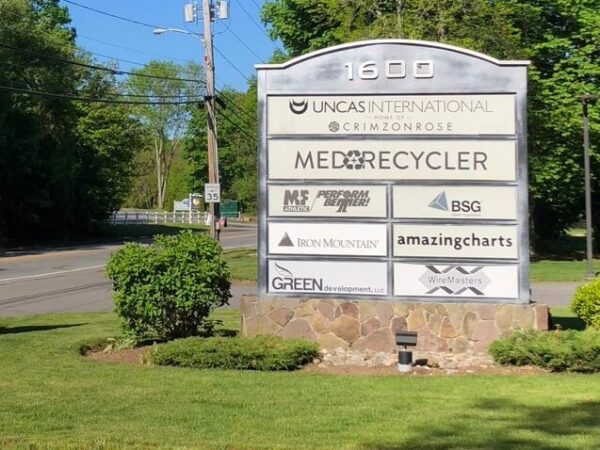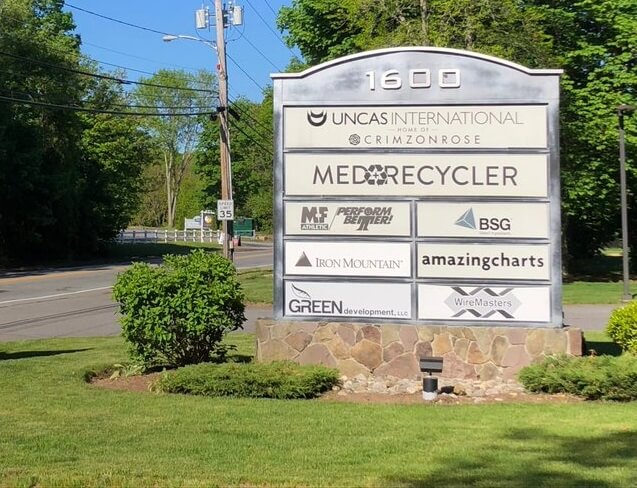 WARWICK, RI — A new state law may have stopped a controversial medical waste incinerator from being built on Division Road just south of Showcase Cinemas Warwick, though the company that proposed the facility is arguing otherwise.
Rep. Patricia Serpa (D-Dist. 27, West Warwick, Coventry, Warwick), who cosponsored the legislation to limit where such facilities could be built, recently announced its passage by both chambers of the Assembly.
"I thank my fellow state representatives and the members of the Senate for agreeing that this untested technology is too dangerous to allow so close to homes and children," said Serpa in a press release.
Proposed by MedRecycler RI, Inc. to be built at 1600 Division Road on the West Warwick/East Greenwich line, the facility would burn an estimated 70 tons of medical waste through a high-temperature process called pyrolysis to produce up to 1.3 megawatts of power per year, according to the company.
In a recent Twitter post, MedRecycler RI cited an attorney for the Conservation Law Foundation as saying that the new law would only apply to new proposals — not the one from MedRecycler RI.
The company also sent a letter to the RI Department of Environmental Management dated July 2, arguing that since the new law does not include a retroactive clause, it would not apply to the Division Road proposal.
MedRecycler RI's plan ran into significant resistance from local officials and residents, including an online petition that gathered more than 3,000 signatures opposing the project over concerns about its effect on local groundwater. MedRecycler RI stated that it would not release its wastewater into the local system.
ecoRInews also reported that MedRecycler RI's proposal had several "inconsistencies" related to how much waste it would be storing on the property.
In an April 14 letter to RI DEM, state Atty. Gen. Peter Neronha called for the agency to suspend its review of the application for high-heat medical processing, which is currently not included in state medical waste regulations, and to require MedRecycler RI to resubmit its application after "thorough testing" of the process.
RI DEM approved a so-called "minor source" air permit for MedRecycler RI last year, leading to a lawsuit brought by the town of East Greenwich. The West Warwick Planning Board also tentatively approved the master plan for project, subject to RI DEM's review.
Restrictions imposed for medical incinerators
Under the new law, cities and towns are prohibited from approving high-heat medical processing facilities that would be located within 2,000 feet of water, open space, parks, floodplains, flood hazard areas; or within one mile of pre-existing public or private schools, colleges, child care facilities, assisted living facilities, nursing facilities or areas zoned for residential use; or within any municipality designated in whole or in part as an environmental justice municipality.
Serpa noted that the proposed MedRecycler site is across the street from a New England Institute of Technology building and a child care center.
"It isn't fully understood what sort of ecological impact this new form of waste disposal will have, and people in residential areas shouldn't be asked to become test subjects for new technologies and potentially dangerous situations," explained Serpa.