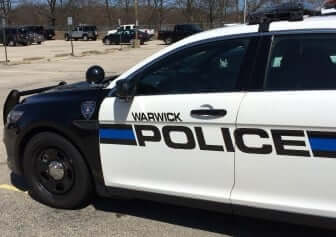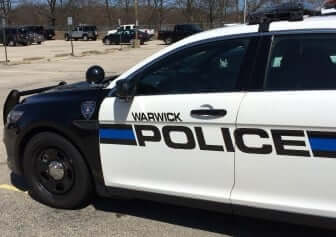 WARWICK, RI — On Oct. 1, at 2 a.m., WPD Officer Walter Larson stopped an East Avenue wrong-way driver of a pickup at the light near the CCRI entrance, arresting her on a DUI charge.
According to Larson's report, he was headed west on East Avenue past the Rte. 95 south on-ramp when he spotted a gray Toyota Tacoma headed east, toward him. Larson said the truck stopped, performed a three-point turn and reversed direction. Larson followed, observing the pickup swerve as it approached the light at the opposing entrances to CCRI and BJ's warehouse, then perform a wide, swooping U-turn. Larson pulled the driver over, activating his lights and siren.
Larson identified the driver as Lindsey Brandt, 33, of 413 Central Ave., Apt. 8-13, Pawtucket, RI. When he approached the passenger's side, the truck's door was cracked open. Brandt had one passenger, who was asleep in the seat. He knocked on the passenger-side window, and Brandt eventually rolled that down to speak with him, according to the officer's report.
As they spoke, Larson noted Brandt had bloodshot, watery eyes, slurred speech making her unintelligble, and smelled of alcohol. He asked her to step out of the truck to perform sobriety tests. During the tests, Brandt failed to focus her vision on Larson's finger, stepped off-line and missed heel-to-toe steps during a walk and turn and swayed and put her foot down during a one-leg stand.
Larson arrested her on suspicion of DUI, alcohol, and transported her to Warwick Police Headquarters, 99 Veterans Memorial Drive, where she registered a .267 and .256 on successive breath tests of her blood alcohol content.
Larson charged Brandt with DUI, .15 or greater, first offense, and cited her for driving the wrong way. She was arraigned on the DUI in Third District Court Oct. 17, and the hearing was continued until Oct. 31.