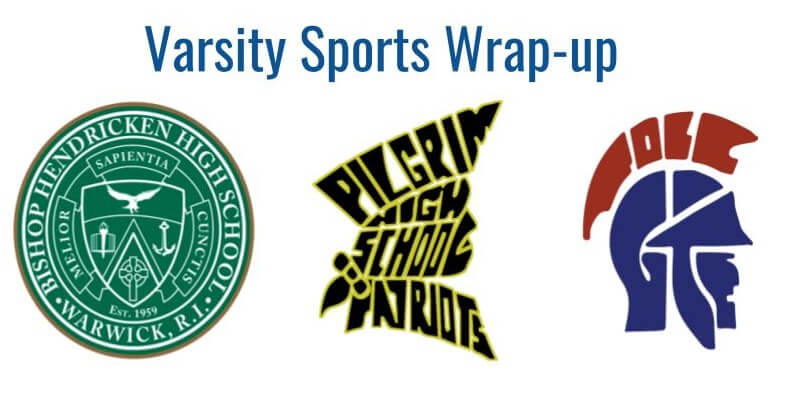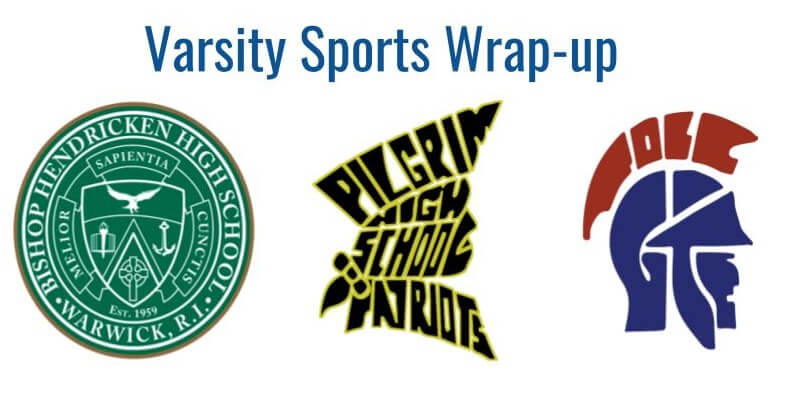 WARWICK, RI — Warwick's girls varsity soccer teams are headed for the playoffs, and Hendricken remained atop in Division 1 football after this week's action in Warwick varsity sports, as reported by the Rhode Island Interscholastic League.
Football:
Hawks roll while Pilgrim, Toll Gate fall
Bishop Hendricken defeated Division 1 rival Central 35-28 at home on Oct. 20, improving the Hawks' record to 6-1 and maintaining first place in the division. Senior quarterback Jayden Falcone connected with junior WR Jonus Rivera on a 46-yard touchdown pass early in the contest. Senior running back Ronjai Francis scored three  TDs on the ground. Pilgrim held a 14-13 lead over Johnston going into the fourth quarter on Oct. 19 but the host Panthers scored 16 unanswered points on a field goal, a fumble recovery resulting in a touchdown, and a rushing TD by senior QB Neari Vasquez to deliver the 29-14 Johnston win. The Patriots fell to 3-3, fifth in Division 3B, while the Panthers moved into second place. Tolman defeated Toll Gate 46-6 on Oct. 19, with junior Darren Valentin scoring three  touchdowns and four others tallying a TD each for the Tigers.
Next up: All three teams wrap up the regular season on Oct. 27, with Hendricken traveling to East Providence, Pilgrim hosting Moses Brown, and Toll Gate visiting Lincoln.
Boys soccer:
Hendricken goes 3-0-1 to secure 2nd in division
After settling for a 1-1 tie against Cumberland on Oct. 13, Bishop Hendricken won three straight games, defeating East Providence 3-2 on Oct. 21, Portsmouth by a 4-2 score on Oct. 23, and Lincoln 5-4 on Oct. 25. Junior Brent Karpowich tallied three goals in the most recent match against the Lions. Pilgrim fell to Shea 4-1 on Oct. 24, with junior Hayden Reiss scoring the lone goal for the Patriots. Following a 6-3 loss to Mt. Pleasant on Oct. 20, Toll Gate battled to a 3-3 tie at Woonsocket on Oct. 24 before falling 1-0 to Davies Career & Tech on Oct. 25.
Next up: Hendricken enters the playoffs as the second seed in Division 1; game schedule TBA. Pilgrim travels to East Greenwich and Toll Gate visits Providence Country Day to complete the regular season on Oct. 27.
Girls soccer:
Playoff-bound teams finish regular season
Pilgrim blanked Cranston West 2-0 on Oct. 26, led by senior Amaya Coffie's two goals. Junior Chloe Casavant made two assists and senior netminder Jenna Madden stopped five shots en route to the shutout that kept the Lady Patriots in first place in Division 1A. Toll Gate maintained its hold on the first seed in Division 3A with a 1-1 tie against Cranston East on Oct. 25. Senior Adeline Areson tallied the goal and junior Alanna Pereira made five saves for the Lady Titans, who improved to 6-0-2 overall with the victory.
Next up:  Pilgrim visits Smithfield on Oct. 27. Toll Gate travels to Narragansett on Oct. 28.
Volleyball:
Local teams wrap seasons
Pilgrim and Toll Gate completed their regular seasons with difficult losses, each dropping two shutouts among their final three games. The Lady Patriots fell 3-0 to Cumberland on Oct. 18 and to Exeter-West Greenwich by an identical score on Oct. 24 before falling 3-2 against North Smithfield on Oct. 26. The Lady Titans lost 3-1 at Burrillville on Oct. 19, then dropped the next two games 3-0 against Woonsocket on Oct. 23 and Tolman on Oct. 25.
Want to contribute photos, video, or recaps of Warwick varsity sports? Contact Editor Joe Hutnak, and use "Varsity Sports Wrap" in your subject line.