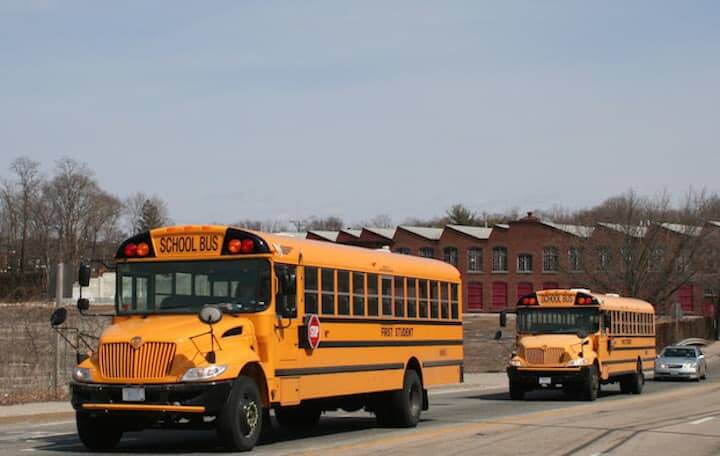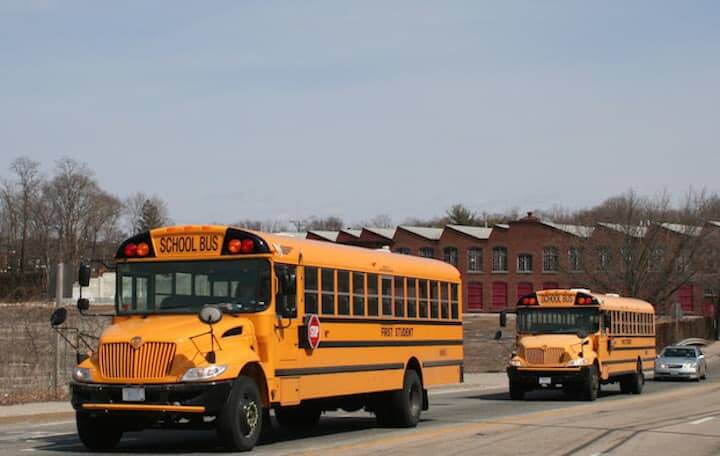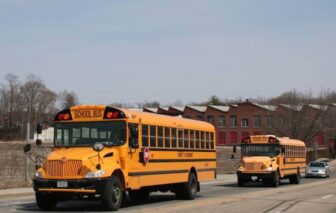 WARWICK, RI — When First Student transportation sent its drivers home Friday morning after only taking Warwick high schoolers to class, Local 616 Secretary-Treasuer Steve Sousa was surprised.
"I just sent a message to 174 members. This is not a strike. This is not a sickout," said Sousa, who took pains to point out the disrupted service, on their end of things, wasn't related to their recent informational picket over a new contract under negotiation.
A statement from the Warwick Schools Superintendent Lynn Dambruch blamed the incident on a union labor issue. High School busses had been dispatched, but there was no elementary or Middle School bussing this morning including small buses for special needs students. There were also no afternoon pick up for any students.
Frank McMahon, spokesperson for First Student, said the bussing company and School Administration decided together to suspend service.
"First Student supported the Warwick School Department's decision to suspend transportation today," McMahon said.
McMahon said that decision was necessary because "several drivers" had decided to not report in to work.
Sousa said usually there are 2 or 3 drivers who call out sick in a given week. Today, he said, there were six. There are also about 15 people currently on extended leave, which is not related to negotiations, he said.
"It certainly did not constitute a sickout," Sousa said.
In fact, Souza said, they had just signed an agreement with First Student to continue work while their disagreements with First Student over the new contract are sorted out. A sickout or strike for them makes no sense, he said.
"There certainly was no agreement on the union's behalf to strike," Sousa said. "In my opinion, it was a lockout."
McMahon confirmed the company and union have a contract extension after meeting Wednesday, including a no strike clause, through next Friday, Oct. 8. Negotiations resume with the union and federal mediator on Oct. 7,
"We look forward to reaching a mutually acceptable agreement as soon as possible, including our current offer of raising wages to $27 per hour for top step drivers," McMahon said.
Sousa said drivers were in the middle of their high school runs when they got word from First Student to return to the lot. He said once they were back, all the drivers for all the shifts were sent home. He said that whoever made the decision to cut the runs short Friday morning, he doesn't agree with their logic.
"If you can't run it all, you run it as much as you can," Souza said. He added that he has school aged children himself.
"The last thing we would do is hurt the parents or the children," Souza said.
"We urge all of our drivers and aides to report to work on Monday morning to provide safe and reliable school bus transportation for Warwick's students."
Sousa said that is exactly what Warwick bus drivers did Friday, and what they intend to do Monday.