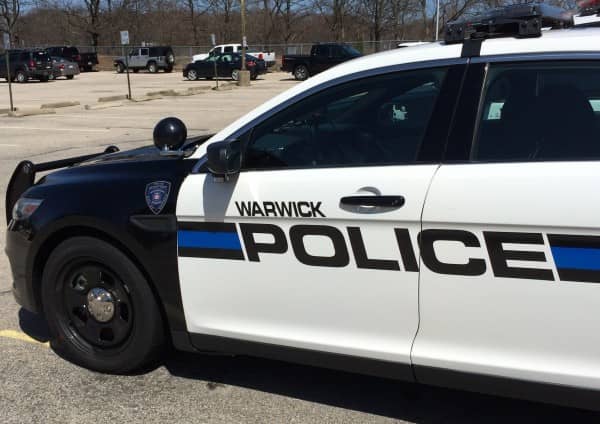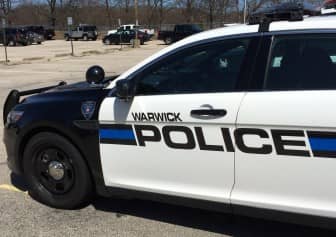 Warwick, RI — Officer Gregory Accino pulled over a swerving vehicle on Post Road Feb. 23 at 8:31 p.m., ultimately arresting the driver on suspicion of driving under the influence of alcohol and also for possession of brass knuckles.
When asked about the brass knuckles during processing at Warwick Police Headquarters, the driver, John Mahoney, 41, of 55 Shamrock Drive, Warwick, told Accino, "You got me." When asked whether he would submit to a breath test, Mahoney said, "Hell no," according to the officer's report.
Accino noticed Mahoney driving a white 1998 Jeep Cherokee on Post Road as it travelled south, swaying back and forth over the course of 1.5 miles. Accino stopped the Jeep near Chelos at 2225 Post Road, the officer reported.
When asked where he was coming from, Mahoney, told the officer "a bar" according to the report. The driver said he was heading home, and had consumed about three alcoholic beverages. Accino asked him to step from the Jeep, which he did in a very slow manner. As the officer spoke with Mahoney, Accino reported he could smell a moderate odor of alcohol on the driver's breath.
During sobriety tests, Accino reported Mahoney demonstrated a lack of smooth pursuit in his vision, could not keep his balance or walk straight during the walk and turn. He did not take the one-leg-stand test, stating a leg injury prevented him from performing the exercise.
Accino found a pair of brass knuckles inside the Jeep during an inventory of the vehicle before it was towed by Joe's Towing.
When asked if he'd consent to a portable breath test, Mahoney declined, saying, "No way." Accino arrested him on suspicion of DUI and transported him to Warwick Police Headquarters at 99 Veterans Memorial Drive, where he refused a breath test a second time.
Accino charged Mahoney with DUI, blood alcohol unknown, and was cited for lane violations, failure to use a turn signal, and for refusing both of the breath test requests. He was also charged with weapons other than firearms prohibited.
Mahoney was released at 11 p.m. to a sober adult.