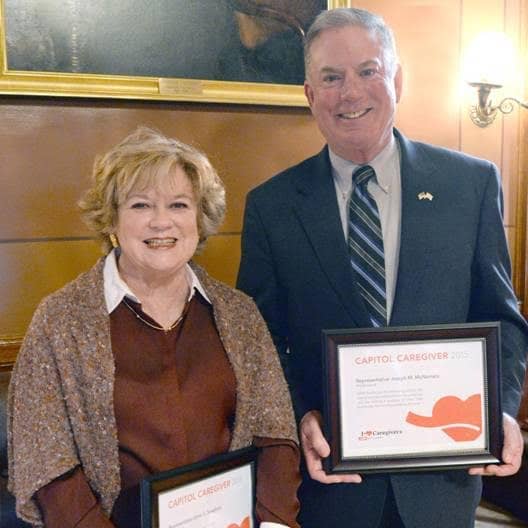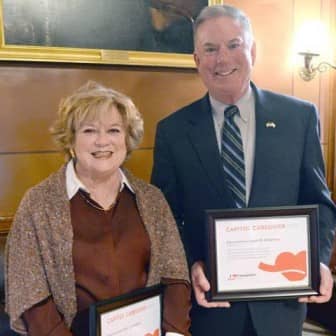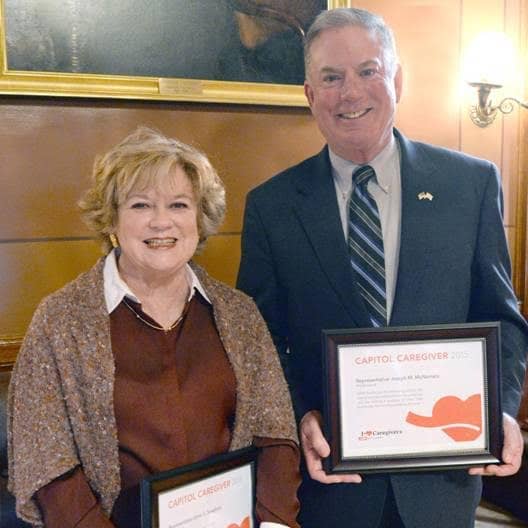 Warwick, R.I — Rep. Eileen Naughton (D-Dist. 21, Warwick) and Rep. Joseph McNamara (D-Dist. 19, Warwick) were honored for their support of legislation supporting family caregivers in Rhode Island Wednesday with AARP Capitol Caregiver certificates of appreciation from at the State House.
Naughton championed "The Family Caregivers Support Act of 2013," providing a caregiver assessment for family caregivers and ensuring a plan of care is developed with the needs of both the caregiver and the recipient in mind.
McNamara and Naughton also co-sponsored the Caregiver Advise, Record and Enable Act to provide support and assistance to individuals with post hospital care and to provide caregivers with proper training, signed by Gov. Gina Raimondo in 2015,
More than 42 million Americans give their hearts as family caregivers every day, according to the AARP. Caregivers work tirelessly, helping aging parents, spouses, aunts, uncles and other loved ones with bathing and dressing, meal preparation, complicated medical tasks, managing finances, transportation, grocery shopping and more.
"Caregiving is one of the rare issues that crosses geographic and political lines," says AARP Executive Vice President Nancy LeaMond. "This isn't a Democratic issue. It's not a Republican issue. It's a family issue."