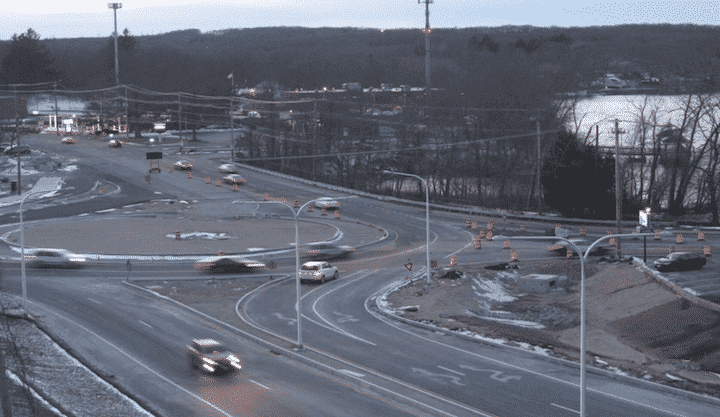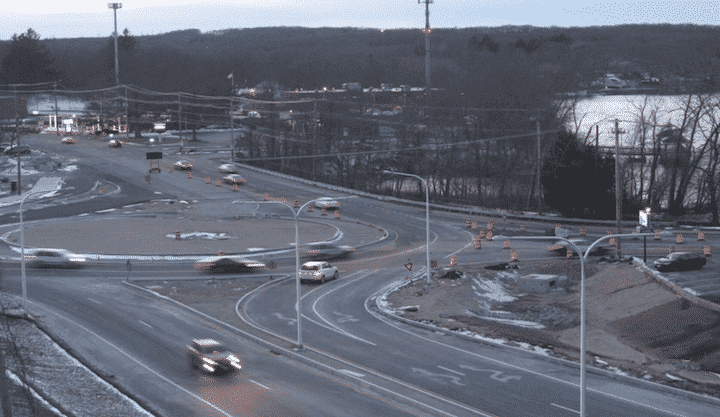 Warwick, RI — RIDOT's $29.9 million Apponaug Circulator Project is a month ahead of schedule and on-budget, with roundabouts shaping up at four major intersections, and two-way traffic scheduled to begin on Veterans Memorial Drive and along Post Road near Williams Corner this summer.
"This project's going well," said RIDOT spokesman Charles St. Martin.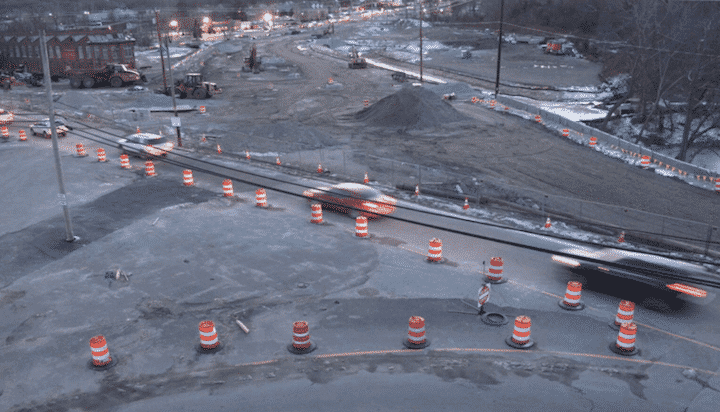 Recently, crews working on the project resurfaced Centerville Road, and the traffic light has been removed at the Post Road Extension, where it meets Veterans Memorial Drive. The roundabout there is nearly finished; traffic flows through haltingly without the light in one direction. You can catch a time-elapsed video of recent activity at that intersection at the RIDOT's website.
This summer, St. Martin said, enough construction will be finished to allow Veterans Memorial Drive and the stretch of Post Road from Veterans Memorial to Williams Corner to make the switch to two-way traffic.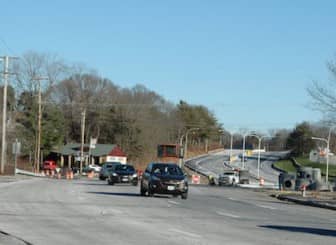 At the intersection of Veterans Memorial Drive and Greenwich Avenue, the bypass connecting that crossroad to the TollGate – Greenwich Avenue intersection is also expected to finish up during the summer, St. Martin said.
Once those parts of the project are complete, crews from Cardi Corp., RIDOT's contractor on the project, will turn their attention to converting Apponaug Four Corners into a smaller roundabout, and to improvements to the stretch of Post Road between there and Williams Corner.