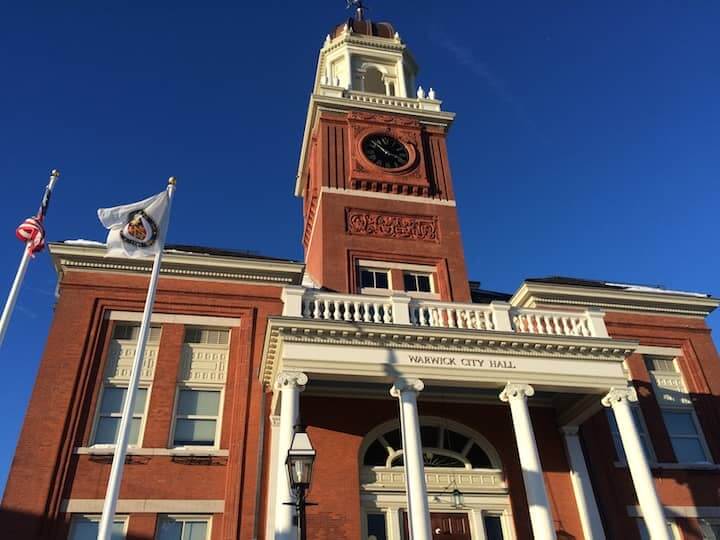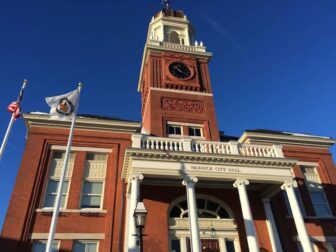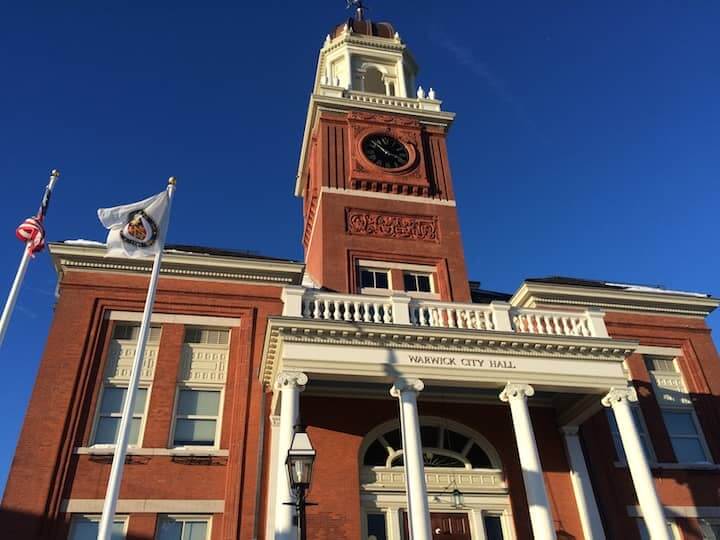 WARWICK, RI — A collapsed sewer pipe on Sandy Lane that forced sewage into some homes over the holiday weekend and detoured school bus routes Monday is expected to continue to force traffic detours around the repair work, officials reported.
The areas presently affected are Sandy Lane from Fletcher to Trent Avenues, according to Mayor Joseph Solomon's office.
"We believe the culprit is hydrogen sulfide corrosion again.  But we will be able to say for sure once we have unearthed the pipe and taken a sample," said Janine Burke-Wells, Warwick Sewer Authority director.
Hydrogen sulfide was the rotten-egg smelling, corrosive gas leaking from sewer lines along Cedar Swamp Road, responsible for the complaints of odors from sewer lines in the area in January 2017.  Warwick Post followed Burke-Wells on a video tour inside a nearby pumping station for a look at what the corrosive gas can do to concrete at the time.
Until repairs are completed, Solomon's office apprised citizens of the following detours and school bus route changes:
School Bus Drop/Off Pickup Location Changes
Until further notice, there will be 2 pickup and drop off locations for students attending Lippitt Elementary School, Toll Gate High School and WACTC:
Lippitt Bus 5 and Toll Gate/WACTC Bus 52 Bus stops will be the Warwick Continental Little League Ball Field, located behind the Warwick Public Library
Lippitt Bus 1 and Toll Gate/WACTC Bus 51 Bus stop will be the Thayer Arena parking lot, 975 Sandy Lane
Students on Lippitt Bus 1 that are not affected by the road closure will be picked up at their regular location
Special Education bus drivers will be contacting parents individually for specific pick up and drop off instructions
Fletcher Avenue will be closed to through traffic.  Only buses will be allowed to enter and exit.  All drop offs and pick up of Warwick Veterans students will take place via the West Shore Road entrance to the school
Traffic Detours 
Until further notice, travel on Sandy Lane will be open one way only, for westbound local traffic.
Eastbound traffic will be detoured. Police officers will be located at the eastbound and westbound side of the construction sites, at the school entrance, Oakland Beach Avenue and Wilde's Corner to detour traffic.
Please be aware that due to traffic pattern changes on Sandy Lane, the volume of traffic will be increased on West Shore Road.  Please plan accordingly
Warwick Sewer Authority
As repair work continues, the Sewer Authority has established a dedicated phone line to provide updates on the progress of repairs, to include any anticipated water shut offs and/or traffic detours. This number is (401) 921-1122.