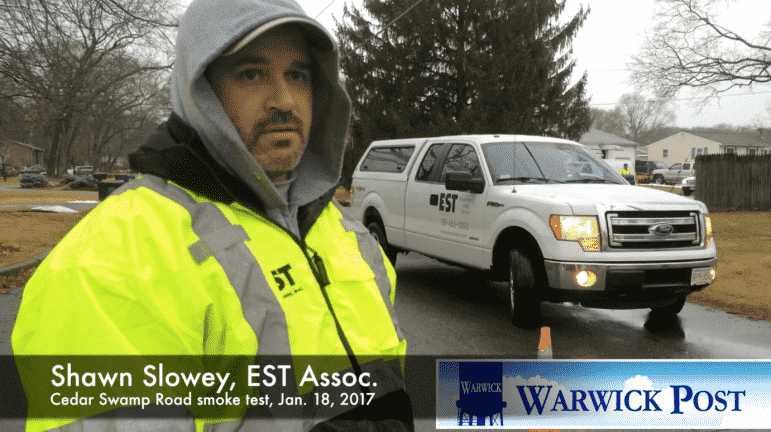 WARWICK, RI — Hydrogen Sulfide, (H2S), the rotten-egg smelling gas responsible for the complaints of odors from sewer lines along Cedar Swamp Road, is invisible, so getting a look at the spots where it's leaking into the neighborhood required blowing smoke through local city and private infrastructure.
The testing was conducted by WSA consultant, Tighe & Bond, Inc., with the help of EST Associates Wednesday morning, while Executive Director Janine Burke-Wells, John Hannon, WSA Collection Systems Manager, and Scott Goodinson, WSA superintendent supervised.
The testing turned up a few immediate improper connections and leaks. A full report, combining information gathered Wednesday with reports of odors made to the WSA online odor report form, will be held at Buttonwoods Community Center Feb. 15.