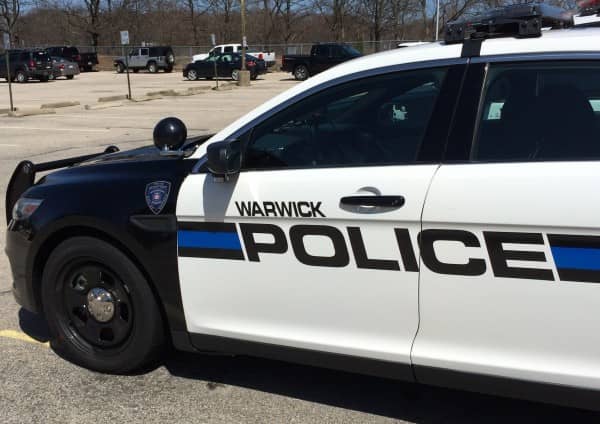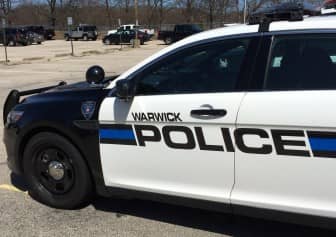 WARWICK, RI — Warwick Police arrested an Uber driver on reckless driving charge Nov. 2 at 7:33 p.m. who had rear-ended a car on Bald Hill Road, attributing the incident to a seizure, but his passengers told a different, harrowing story.
WPD officers Derek Mourato, Richard Odell and Sgt. John Curley were called to the area of 877 Bald Hill Road outside Taco Bell for a two-car crash with multiple injuries, according to Mourato's report. They spoke with several witnesses who reported a Chevy Volt headed south on the road had struck a car from behind, causing it to spin into the far right north lane of Bald Hill Road.
The Volt had sustained heavy disabling damage and was leaking fluids, Mourato reported.
Mourato spoke with the Volt's driver, Alexander Fandetti, 34, of 49 Park Ave., Wakefield, RI, who was sitting on the side of the road holding his chest, complaining of chest pains and requesting a rescue truck, according to the officer's report.
Fandetti told Mourato he didn't remember what had happened and that he had suffered a seizure while transporting a couple working as an Uber driver.
The couple, a 35-year-old man and his 51-year-old woman from West Warwick, told Mourato that they had hired Fandetti to drive them. When they got into the Volt's back seat and fastened their seat belts, they said, Fandetti said, "I love that sound," referring to the seat belt clicking, and began accelerating at high speed, according to the report.
The man told Fandetti to slow down, and that he was driving like a maniac, but Fandetti ignored him, swerving in and out of traffic, traveling at 60 mph in a 35 mph zone, and driving in the breakdown lane.
The woman told Mourato she tapped Fandetti on the shoulder and begged him to slow down because she was in fear for her life. After that, the man said, Fandetti cut off a vehicle and rear-ended another vehicle, according to the officer's report.
After the crash, Fandetti turned and looked at his passengers, asking if they were all right, the man told Mourato.
In fact, every person in each car was injured in the crash. Both of Fandetti's passengers were transported to RI Hospital for treatment. The driver and two passengers in the second vehicle, which sustained heave rear-end damage and had to be towed, were transported to separate hospitals, one each to Rhode Island Hospital, Kent Hospital and Hasbro Children's Hospital.
Mourato followed the rescue truck taking Fandetti to Kent Hospital, where the driver invoked his Fifth Amendment right to avoid self-incrimination and asked for his lawyer. Mourato issued him a summons for reckless driving, first offense, and for speeding, using the breakdown lane for travel, and failing to maintain a safe distance from other vehicles, to appear RI Traffic Tribunal Nov. 30.