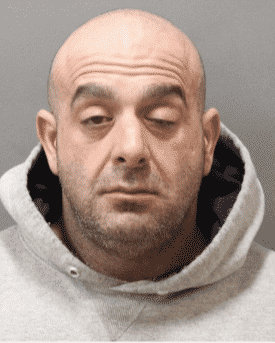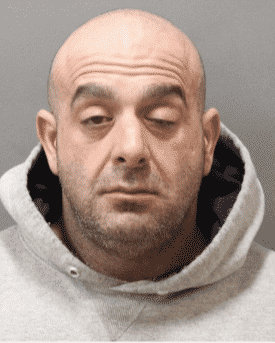 Plainfield, C.T. — A CT State Police K-9 unit caught a Warwick man in a wooded area near a Plainfield, CT warehouse Thursday morning after a woman, a passenger in a car he had stolen, called 911 in fear of her life because he was driving recklessly and wouldn't let her out.
CT State Police alerted Plainfield Police by phone at 1:30 a.m March 3 that police in Foster, RI had pursued a dark colored Hyundai Elantra into Plainfield, possibly via Rte. 695 (A short section of the CT Turnpike that merges with Rte. 6 at the RI border) at the Squaw Rock Road exit. The passenger of the Elantra had called 911, saying she was being held in the car against her will, according to a report from the Plainfield Police Department.
Plainfield and CT State Police searched the area, but were unable to find the car. At 2:17 a.m., police received a 911 call reporting a couple arguing in a car in the area of Squaw Rock Road, but a search of that area turned up no sign of the car.
At 2:35 a.m., the woman called Plainfield Police, identifying herself as a 35-year-old from Providence and reporting she was trying to get away from the Elantra driver near the old Staples warehouse on Moosup Pond Road in the Wauregan section of Plainfield, according to the report.
Plainfield Police located the woman, who told them the driver, later identified as Robert Atamian, 47, of Warwick, had got the vehicle stuck on the rail road tracks and fled on foot. She said she was scared for her life because of the way he was driving and Atamian would not let her out of the vehicle when she wanted to get out.
Connecticut State Police Trooper Nicholas Leary and his K-9 partner Elvis tracked Atamian, locating him in a wooded area nearby and arrested him without incident. A check of the Elantra revealed it had been reported stolen from Providence, RI.
Plainfield Police charged Atamian with third degree Larceny by possession, second degree Unlawful Restraint, first degree Reckless Endangerment, Interfering with an Officer, and Disorderly Conduct. He was held on a $100,000 cash or surety bond pending his arraignment at the Danielson Superior Court March 3.