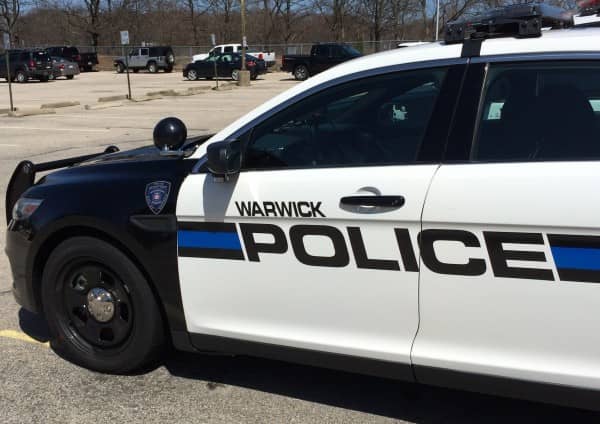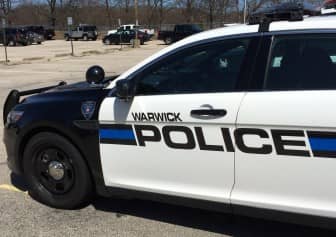 Warwick, RI — Officer Christopher Lo was patrolling on Warwick Avenue when the driver of a black 2012 Jeep Patriot flagged him down then turned onto Atlantic Avenue toward Post Road, leading him to a hit-and-run driver the officer ultimately charged with DUI and leaving the scene of a crash.
Lo caught up with the Jeep driver on Atlantic Avenue, where the man had stopped his SUV, gotten out and was now standing in front of a black 2013 Hyundai Elantra near the intersection of Post Road. As Lo approached, the Jeep driver, Theodore Carmody, 38, of Warwick, told the officer the Elantra driver has struck his Jeep at Harrison Avenue and Fair Street then continued without stopping. Carmody said he'd followed the driver to Atlantic Avenue, according to the officer's report.
Lo spoke with the Elantra driver, identified as Robin L. Abernante, 49, of 50 Scituate Farms Dr., Cranston, immediately taking notice of her bloodshot, watery eyes. Abernante was slumped in her seat and appeared confused, according to the officer's report. When he opened the car's driver-side door, he noticed the car was still in Drive, and asked her to put the car in Park. Instead, the woman began driving forward.
Lo yelled at Abernante to stop, as she was heading into the intersection, and she stopped the car, putting it in park. Lo asked her to step from the vehicle, and she used the door and car for balance, briefly falling back into the car before catching herself on the door.
Abernante showed a lack of smooth pursuit in her vision, missed heel-to-toe cadence and failed to walk a straight line, and could not balance on one foot, Lo reported. Lo arrested Abernante and transported her to Warwick Police Headquarters at 99 Veterans Memorial Drive, where she registered blood alcohol results of .187 and .182 on breath tests.
Lo charged Abernante with DUI, first offense, and also with leaving the scene of a crash.
Abernante called for a friend, a 67-year-old woman, to pick her up, but when Lo spoke with her at the station, he noticed a strong odor on that woman's breath as well. A portable breath test of Connolly registered a blood alcohol result of .147, and Lo took the woman's keys. The woman was able to secure her own ride home from the station.
Abernante was able to get a ride home from a sober adult, and took the 67-year-old's keys with her, according to Lo's report.