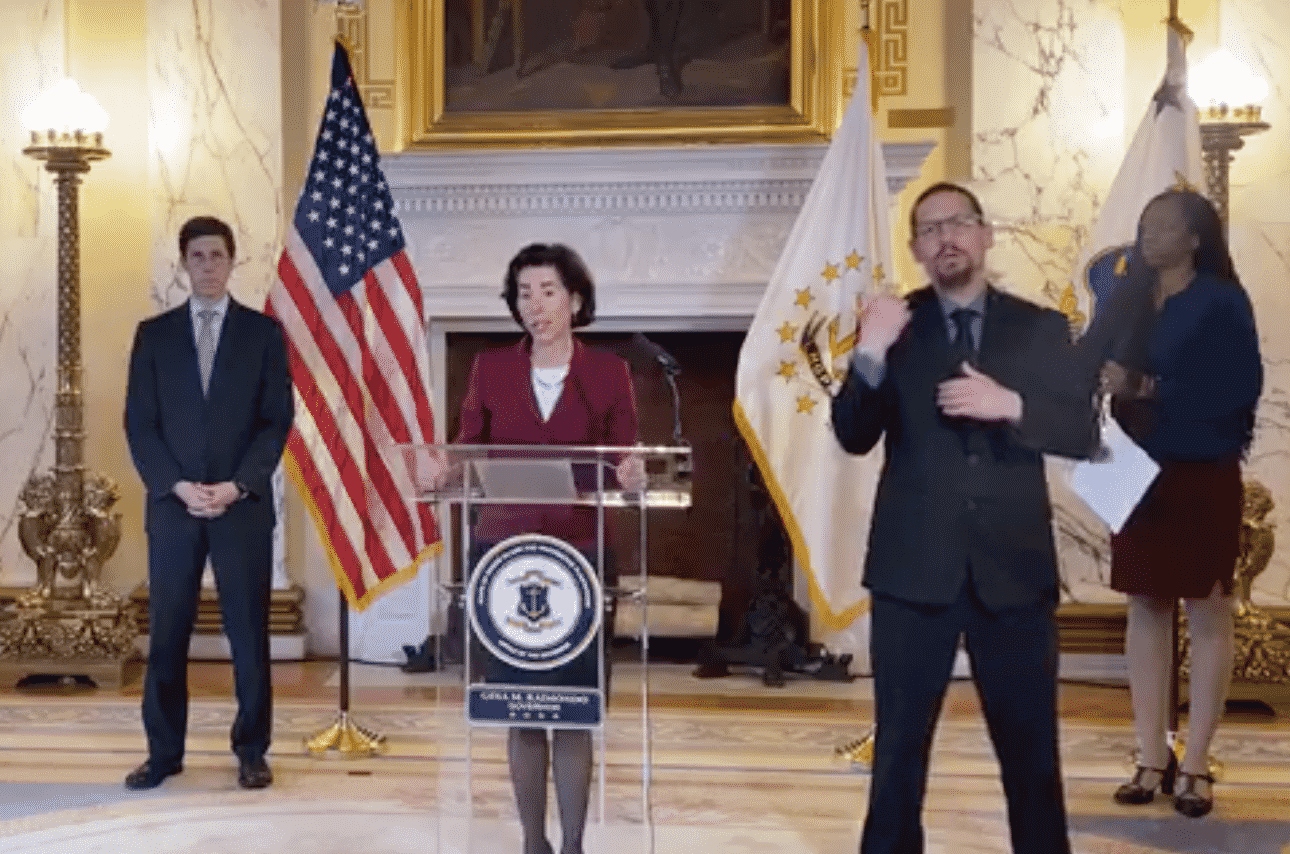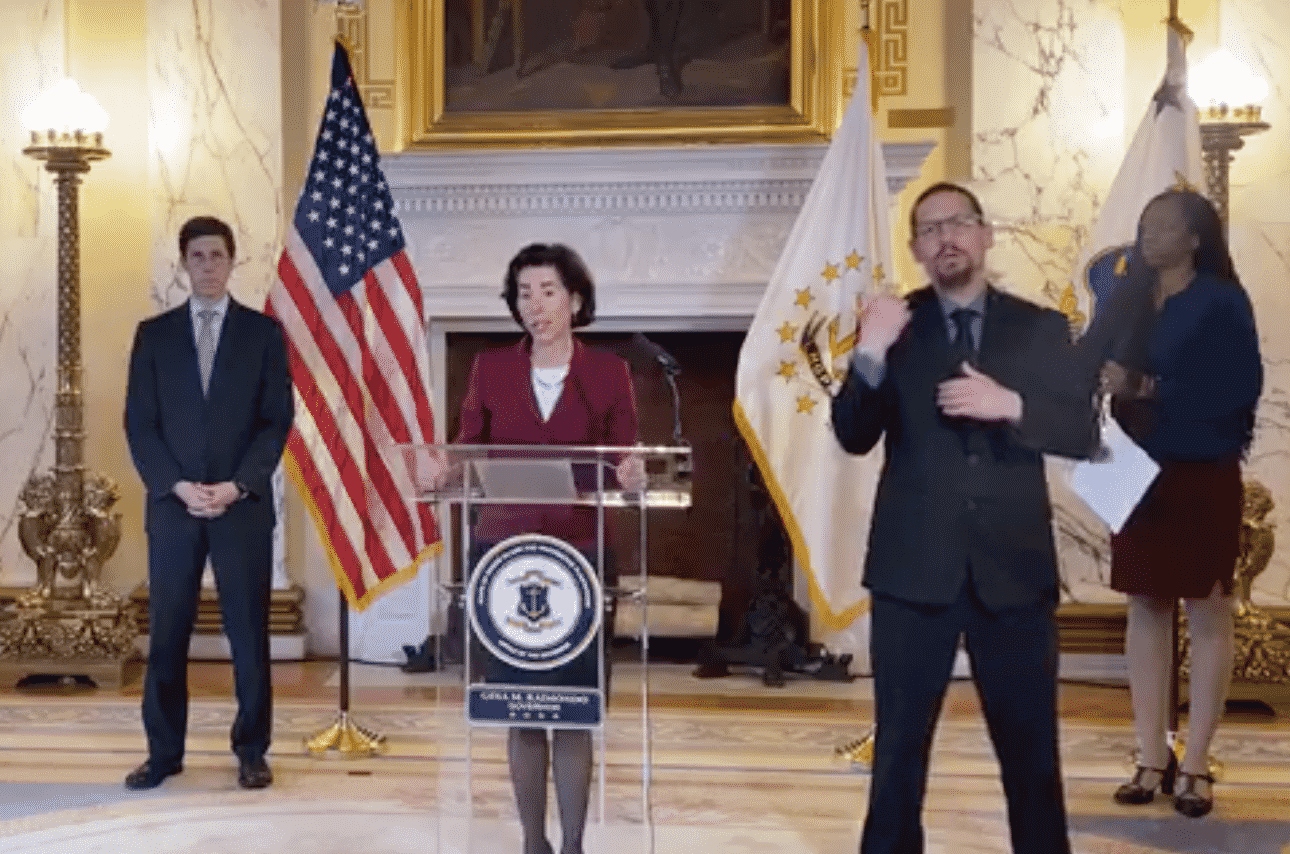 Editor's note: This article and and most of our COVID-19 related news is free to the public to ensure people have access to life-saving information. If we've helped you, and you're able to help us, we would appreciate your subscription for either $1.50/month or $15 per year.
PROVIDENCE —  Gov. Gina Raimondo  asked the public's forbearance with her COVID-19 plan limiting commerce long enough to increase testing and hospital capacity, curbing infections and critical illness so the economy can restart.
"I know how devastating this is for the economy," Raimondo said. She repeated that her plan to manage the spread of COVID-19 and restart the state's economy involves:
 Boost testing capacity to identify and quarantine COVID-19 infected people. Raimondo said the state needs to be able to conduct 700-800 tests a day. "Yes, we can get there and it is within our sight next week," Raimondo said.
Expanding hospital surge capacity and PPE supplies On Sunday, Raimondo announced the U.S. Army Corps. of Engineers is aiding the state in converting vacant buildings into surge capacity for hospitals to handle an expected increase in sick people needing hospitalization. Health Director Nicole Alexander-Scott said the state has heard from 204 organizations and people offering donations. "We are grateful for your generosity," Alexander-Scott said, pointing them to the RI COVID-19 donation form. (An earlier WarwickPost.com report noted RI is also seeking aid expanding its supply of 200 ventilators, used for critically ill COVID-19 patients.)
Raimondo repeated the testing ramp-up is the most important and first step in controlling the outbreak in the state.
"That plus surge capacity in hospitals, we can start re-opening the economy," Raimondo said.
New COVID-19 cases info, current hospitalizations
There are now 106 confirmed COVID-19 cases in RI. The 23 new, confirmed COVID-19 cases include people ranging from their 20s to their 90s, Alexander-Scott said. None had any international travel, but had traveled within the U.S. to New Jersey, New York and Utah.
There are currently four people hospitalized as a result of COVID-19, she said. (The number had risen from three on Sunday.)
RI: No border shutdown
Rhode Island will not shut down its borders at this time, Raimondo said, since Massachusetts has recently shut down all non-essential businesses, which will limit travel between the two states.  A similar order shuttering all non-essential businesses in Connecticut, on RI's south and west border, has also been in effect since March 21.
Raimondo said she did not plan to follow suit out of concern for RI's already hampered economy.
Incoming air travelers: Quarantine
Starting at 7 a.m. March 24, anyone returning by plane to RI will be asked to self-quarantine for 14 days, Raimondo said.
"It's in order to keep you safe and keep a lid on this disease," Raimondo added.
She also continued to urge Rhode Islanders to follow state orders limiting gatherings to 10, staying inside, staying home when sick, working from home and allowing employees to work from home.
Takeout customers: Don't congregate in lines
Alexander-Scott warned people who wait for take-out not to line up near each other waiting for food. Instead, she suggested following the example of restaurants that are asking customers to wait in their cars for a call letting them know to come pick up their food when it's ready.
"That is a great way to handle it," she said.
Presidential Primary Delayed
Raimondo said she is planning to sign an executive order moving the date of the Rhode Island primary to June 2 for what will likely be a primarily mail-in ballot election.