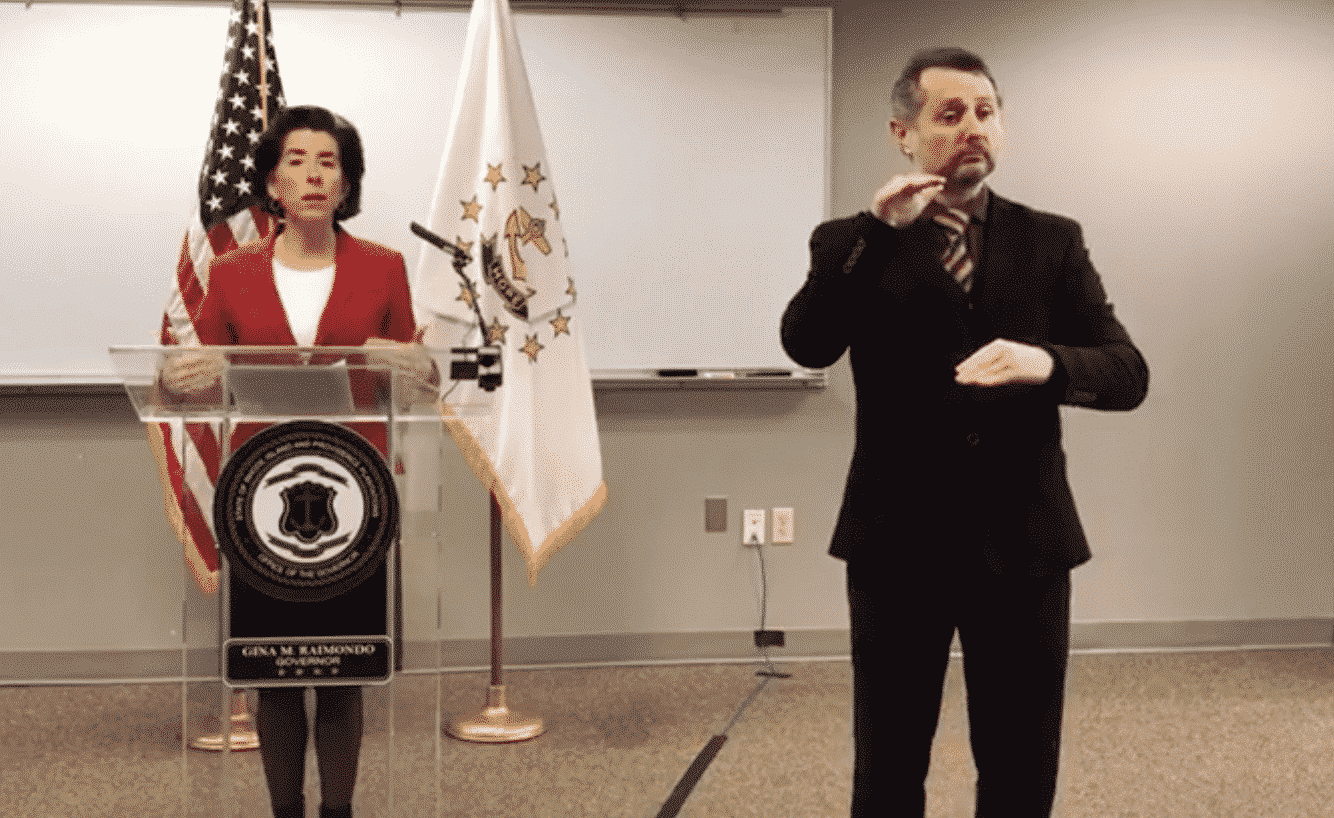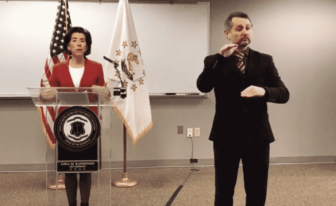 PROVIDENCE —President Trump enabled, but did not invoke, the Defense Production Act (DPA) authorizing him to focus national manufacturing on COVID-19 critical PPE and ventilator stock Wednesday, but RI Gov. Gina M. Raimondo is not waiting.
"Unfortunately the federal government's response to this has been lacking," Raimondo said during her daily COVID-19 update Thursday, after noting the number of cases in RI is now 44.
So, as RI focuses on limiting COVID-19 numbers to prevent taxing medical personnel and resources, Raimondo said she is taking a proactive approach to increasing the state's supplies, asking Ocean State industry to contribute to an effort to build more supply for the anticipated demand.
"I am not standing still," Raimondo said, explaining that she is reaching out to manufacturers and distributers in the state and throughout the country.
"To that point, I am putting out a call to all the people in Rhode Island, to give us a hand," she said.
Textile manufacturers, employers whose staff typically wear masks, those operating labs, or dentists with the type of swabs needed for COVID-19 testing, "We need to hear from you," Raimondo said.
By 3 p.m., she said, the Department of Health will have a new section on its website detailing exactly what the state is looking for: https://rigov.wufoo.com/forms/covid-19-medical-supply-donations/
Among those supplies are COVID-19 test kits, protective masks and ventilators, which are used to help those with more serious cases of the disease to breathe as they recover.
In Rhode Island, there are 200 ventilators, according to the RI Department of Health.
The current number of known positive COVID-19 infections in RI is expected to climb in the coming days and months, as Raimondo has noted.
As reported in the Washington Post on March 15, a letter from Italian physicians outlining the scope of the outbreak in their country warned the number of COVID-19 patients needing ventilation is about 10 percent.
That would mean the state could exhaust its supply of ventilators as the number of COVID-19 patients approaches 2,000.
"We are among the states that are better prepared from that standpoint," said RIDOH Director Nicole Alexander-Scott, however, "We are absolutely looking for ways to increasing [the ventilator supply].
US Sen. Jack Reed (D-RI) said in a statement that Trump should have invoked DPA powers long ago, and the U.S. is not as far along as we should be in terms of a whole-of-government approach to combating coronavirus.
"Instead of preparing and mobilizing for this pandemic, President Trump tried to downplay it. As a result, America is not as ready as we should be.  In France, factories that once manufactured fancy perfumes are starting to churn out needed hand sanitizer instead.  You can't do these things overnight.  It takes planning and coordination.  President Trump is finally taking needed steps, but we've got to do more," said Reed.
Trump did not appear to recognize the urgency that Reed attempted to convey about the outbreak when asked about his delay on invoking the DPA by a reporter during a press conference Thursday.
"The federal government's not supposed to be out there buying vast amounts of items and then shipping. You know, we're not a shipping clerk," Trump said.
Trump said the nation needs "tens of thousands," of ventilators, but that he would only invoke the DPA, "If we were desperately in need of something."
U.S. Health and Human Services (HHS) Secretary Alex Azar declined to disclose how many ventilators the U.S. has on hand, citing "national security" concerns.