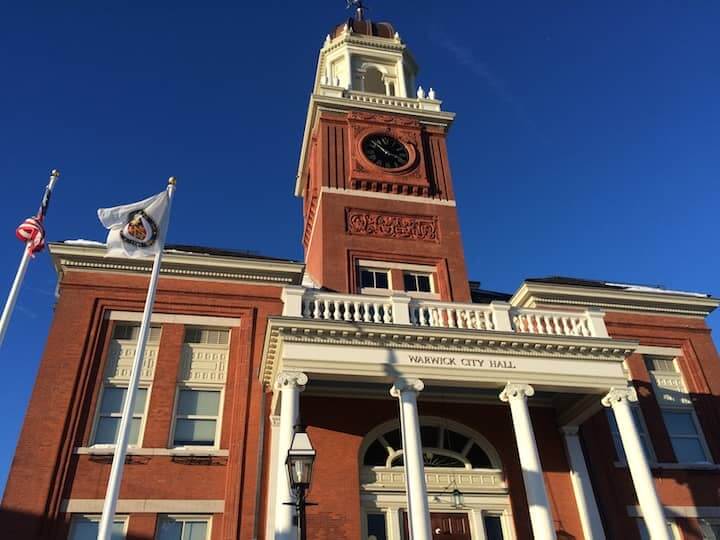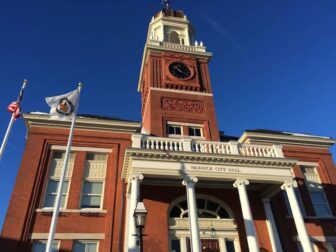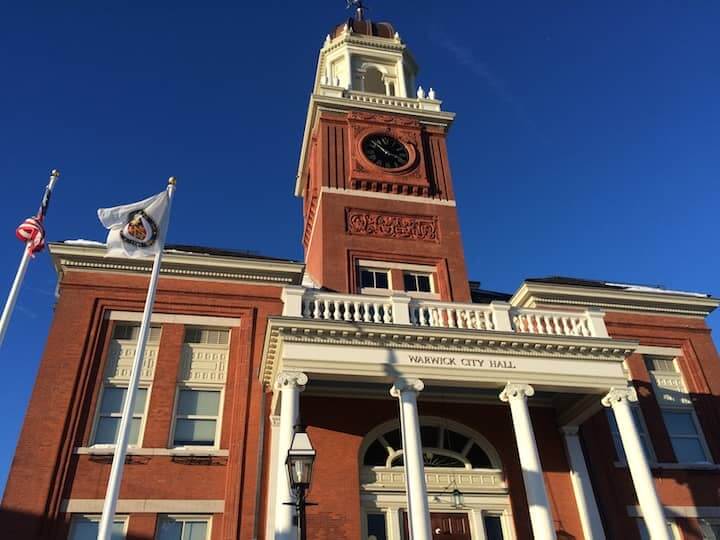 WARWICK, RI — The City Council unanimously voted Monday to re-install stop signs at the rotary intersection of Namquid Drive and Spring Green Road, where yield signs have held sway for a year, acting on the pleas of worried neighbors armed with stories of serious crashes, near misses and precarious driveway exits.
Residents spoke in support of bringing the stop signs back during Monday night's Public Safety Committee meeting, running a little lat at 7:30 p.m.  The comments were positive feedback for Councilman Steven Colantono's ordinance directing the re-installation of stop signs at the rotary.
"We've had three significant accidents within the last month," Kevin McEnery said. One of those crashes involved a drunk driver who hit the center of the rotary and the stone there, and another involved a driver who struck a telephone pole.
McEnery said he has witnessed several close calls between drivers in the rotary. Also, he said, he and his neighbors are worried about leaving their driveways near the circular traffic structure. Some are especially worried about attempting to back out of their driveways, he said.
"Not only do I see it (near car crashes in the rotary), I hear the horns beep," McEnery said.
McEnery called for stop signs to be installed to better control the traffic flow.
Roy Dempsey  spoke against efforts to improve traffic safety in the rotary. He said the issue began last year after someone complained that the mailbox on the rotary, there for 40 years, was a hinderance. The mailbox was moved, and the stop signs were replaced with yield signs, he said. The mailbox was moved back, but not the stop signs. Now, he said, the stop signs are being moved back, also at the behest of a single person.
"I think it's a complete waste of our taxpayer dollars," Dempsey said.
During their regular meeting the City Council approved replacing the stop signs unanimously.
Colantuono said the move isn't necessarily a judgement on the new Apponaug roundabouts, which RIDOT officials have touted as a public safety improvement. The new traffic patterns have been the subject of occasional complaints on social media by drivers skeptical of their fellow motorists' ability to competently and safely navigate the flowing traffic approach to intersections.
"The Apponaug rotaries are more traditional and in keeping with the what the highway standards contemplate when thinking about yield signs. There are other issues that were taking into consideration on Spring Green as well as the driveway and mailboxes, that should not exist in new rotaries," Colantuono said.