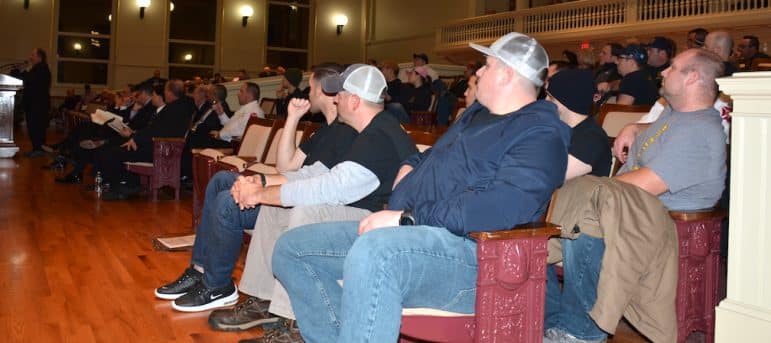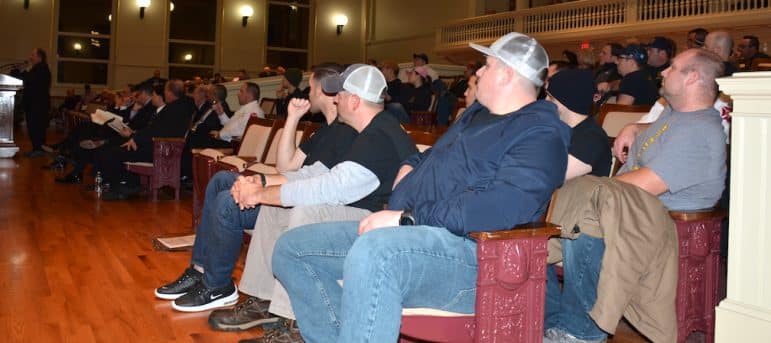 WARWICK, RI — It'll be weeks later than most of the Warwick City Council intended, but the body is set to discuss the Warwick Firefighters contract Monday night after a special meeting on the topic days before Christmas was ruled illegal and cancelled.
Since two council members weren't served notice as required by charter for the hastily arranged meeting, the Dec. 20 event was quickly adjourned with no action or discussion on the topic.
The meeting also served as public notice that  longtime City Council lawyer John Harrington had resigned, an apparent consequence of the chaotic communication as the meeting was arranged.
After announcing Harrington's depature, City Council President Steve Merolla introduced the council's new attorney, Bill Conley, a state representative for East Providence and a former chief legal counsel for the Rhode Island Ethics Commission.
Archived, detailed coverage of the special meeting and the details of the contract are included below for people interested in catching up on the subject before the meeting. Links to documents also up for discussion at the meeting are linked at the end of this article.
Warwick Firefighter Contract 2019 Coverage
Warwick City Council Meeting Jan. 6 documents