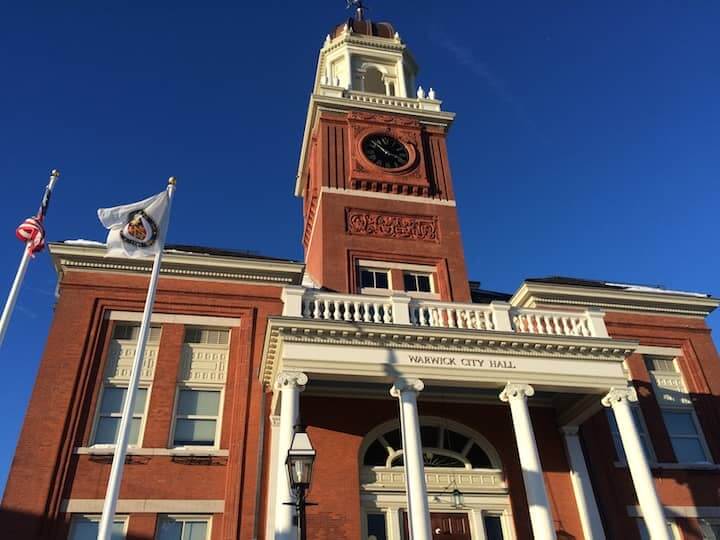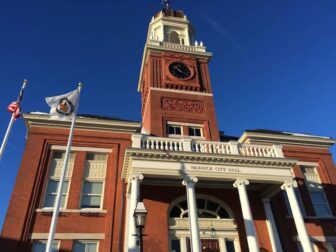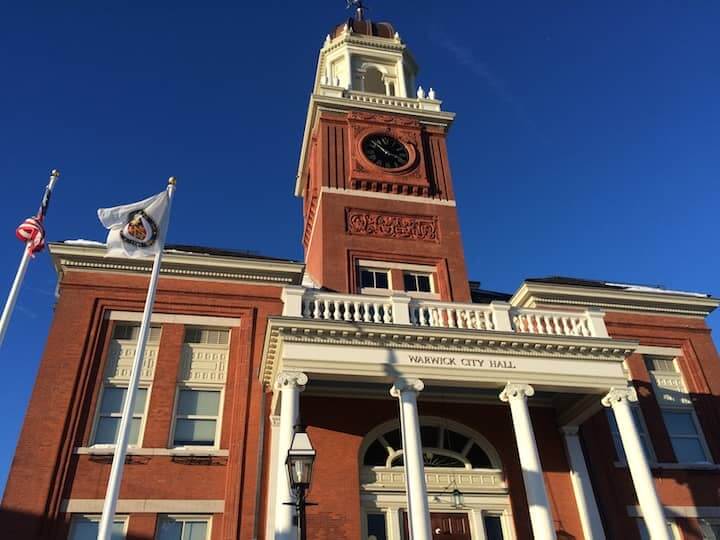 Editors' note: WarwickPost.com will update this developing story as more information is available.
WARWICK, RI — The Warwick City Council, which ended its Monday meeting near midnight without a vote on the new, union-ratified firefighter's contract, has scheduled a Dec. 20 meeting on the agreement.
The purpose of the meeting, according to the agenda distributed by the Warwick City Clerk via email at about 12:30 p.m. Wednesday, is, "To Ratify the Collective Bargaining Agreement between The City of Warwick and the Warwick Fire Fighters Local 2748, I.A.F.F., AFL-CIO for the period of July 1, 2019 through June 30, 2022."
News of the meeting surprised some, including Councilman Jeremy Rix, who learned of the special meeting while on an airplane.
"I am disappointed that the Special Council Meeting for 12/20/19 was scheduled without my knowledge or input, especially as I was already out of state on a vacation that was planned months ago. My colleagues who were aware of my holiday vacation plans were apparently not consulted either. I am unclear on how this meeting was scheduled, and hopeful that a vote will not be held until I return."
Other members of the Council were notified of the special meeting by a personal visit from a constable. One of them was Councilman Ed Ladouceur.
"I was very surprised when I was served by a constable about this meeting. I have no idea why there's this big rush to pass a contract that impacts a 24 million dollar department budget," Ladouceur said.
Council President Steven Merolla was also surprised by a constable's visit to his law office today to alert him to the special meeting, sent by Warwick Mayor Joseph Solomon. Merolla noted that sending a constable was unnecessarily dramatic, since he could have easily been notified by email.
"He had me be served, by constable, in front of my staff as if I was a criminal," Merolla said. But, he said, at least he was notified while he was still able to attend the meeting, unlike Rix.
Merolla said Solomon must have convinced at least five members of the council that the issue required emergency action. He said he couldn't see any legitimate reason for the vote to be held so quickly, though some members of the council have told him it had to do with language in the contract taking effect Jan. 1. He said that language can be easily amended after the council has had a reasonable amount of time to review and debate the contract at the Jan. 6 meeting.
"To have a mayor's attorney hire a constable to have me served is outrageous," Merolla said.
Councilman Anthony Sinapi, who voted to call the meeting, said Councilman Timothy Howe called to ask if he wanted a chance to vote on the contract before the end of the year.
"That was a 'yes,'" Sinapi said.
Sinapi said he was frustrated by the marathon finance committee meeting that began before the regular council meeting scheduled to begin at 7 p.m., then stretched another four hours into time scheduled for the full council. He said he also doesn't want that to happen with new meetings set aside to discuss and vote on the contract.
Sinapi said that besides himself and Howe, Stephen McAllister and Donna Travis also voted to call the special meeting Friday. He did not know who cast the fifth vote, he said. Sinapi said he and all members of the Council were served by a constable, sent by the City Solicitor out of an abundance of caution, given the holiday week, to make sure everyone was aware of the special meeting.
He said he was unaware that the special meeting would catch Rix out of town, and said it was unfortunate.
Howe said he was also frustrated that the finance committee meeting ran so late, preventing the full council from debating or voting on the contract. Howe said it was not the first time the council had failed to handle business in a timely manner, and he was tired of watching important city business delayed and pushed into subsequent meetings.
"Everything gets kicked and it's very frustrating," Howe said.
Howe contested the notion that the special meeting was an attempt to rush the process. He pointed out that the public comment had taken up much of the time during Monday's finance committee meeting, but that after, Merolla asked three times for other public comments, with no takers. He said it was clear the pubic had had their say. Howe said that waiting until the Jan. 6 meeting will result in a rushed vote, because the council will be pressed to move backlogged business through the meetings.
As for Rix being caught out of state for the meeting, "That's unfortunate. I did not know that he was planning on not being here Friday," Howe said.
Ken Block, who spoke against rushing to vote on the contract Monday night, was also surprised by news of the special meeting.
"They are jamming this thing though – and I cannot discern any public purpose for rushing it like this," Block said.
The Warwick City Council's special meeting and the Finance Committee meeting were posted with the RI Secretary of State's office at 9:50 a.m. this morning.
Copies of the agenda documents for the meeting are embedded below:
12-20-2019 Special Hearing Agenda (1) 12-20-2019
Finance Committee Special Agenda
12-20-2019 Special Hearing Agenda