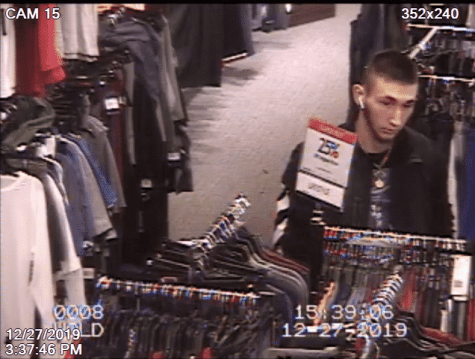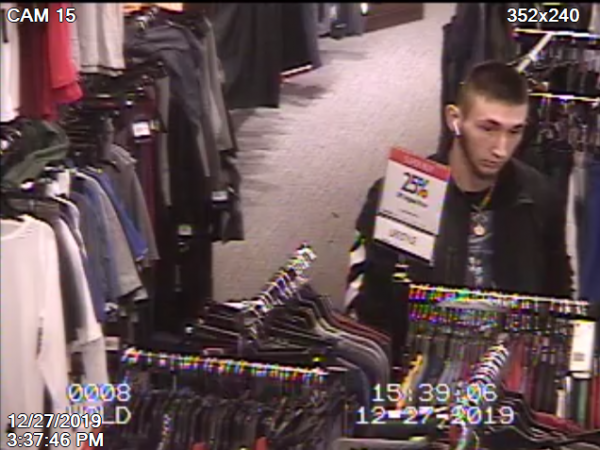 WARWICK, RI — Warwick Police are seeking information in two theft cases, one from the Macy's department store and a "porch pirate" theft from a home on Lincoln Avenue.
In a Facebook post on Jan. 6, the department posted two surveillance photos, dated Dec. 27 at about 3:30 p.m., of a white male who police say took about $550 in merchandise from the store. The man is shown wearing a black jacket and a necklace with a round gold-colored medallion, and is also shown with white cordless earbuds.
Video footage and the store's loss prevention staff confirmed the thefts, according to the department.
Anyone with information on this case is asked to contact Det. Matthew Smith at [email protected] or call (401) 468-4239.
Porch pirate strikes Lincoln Ave.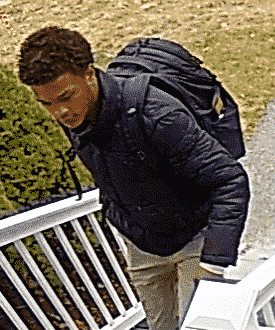 In a
Facebook post
on Jan. 3, police released video and still photos from a home on Lincoln Avenue showing a dark-skinned male taking an Amazon package that had been left on the front porch.
The male is shown in a dark jacket and tan pants, and wearing a black backpack. He approaches the porch and removes the package, then walks away from the scene.
If you have information on this case, please contact Det. John Zaborski at (401) 468-4248 or [email protected].