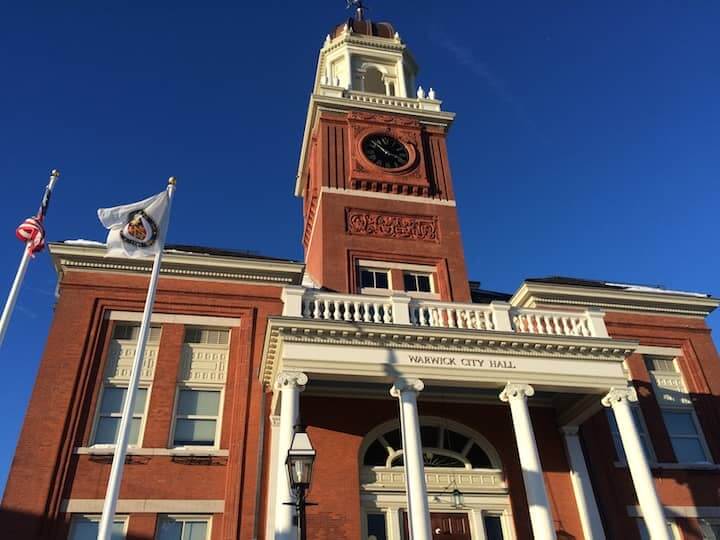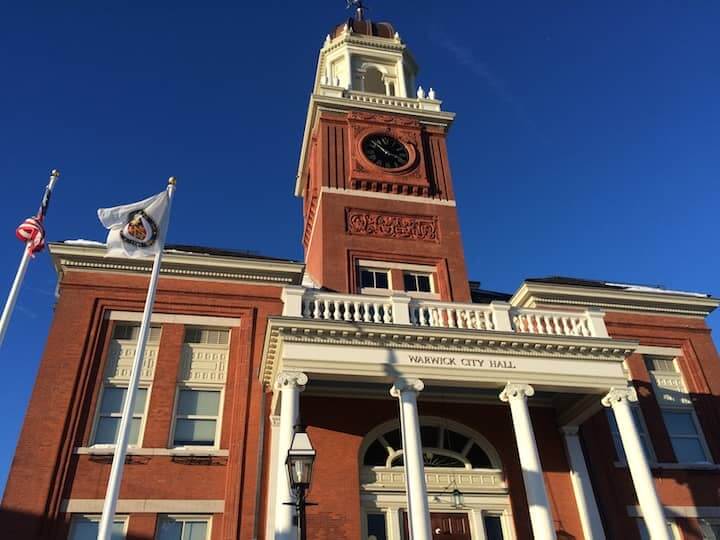 WARWICK, R.I. — The Warwick City Council meets at 7 p.m. in City hall fresh off a week of budget hearings to consider new noise monitoring near T.F. Green Airport and a no-confidence vote in Warwick School Finance Director Anthony Ferrucci among the items on their agenda.
The no-confidence resolution, sponsored by City Councilor Anthony Sinapi, was submitted several weeks ago and predates the councilman's remarks during the final budget hearing regarding Warwick School administrators' apparent lack of good will with the Council.
During that meeting, Sinapi remarked, "We don't have somebody giving us numbers from the School Department that we can trust," and ""I'm confident the School Committee will pay attention and clean house."
When questioned about the reasons for his bid at a no-confidence vote at the time he proposed it, Sinapi listed three reasons:
1) Unabashed defense of the over payments into the pensions in a time of severe financial need for the school department.
2) Consistent failure to properly handle situations where people and/or entities offer to assist the school department financially in some way (i.e. school lunch debt). Rather than trying to find a way to make it work, he instead stonewalls and simply shuts down efforts to help.
3) Misrepresentations made to City Council and School Committee.
The resolution criticizes Ferrucci for misleading, intentionally or unintentionally, the School Committee and the City Council regarding the alleged lack of funds, referring to Ferrucci's statement last year that the schools needed $8 million and no less, when in fact the district had been paying $800,000 in excess of what was required into the School's pension fund.
The resolution also calls attention to Ferrucci's role in denying financial help offered by Angelica Penta, owner of Mike & Gel's Pizza, who attempted to donate $4,000 to the Warwick Schools' lunch program to aid parents in arrears on lunch payments.
"Despite the well-publicized financial needs of the City and the School Department, Mr. Ferrucci turned away donations offered to the School Department on more than one occasion, and only recently the School Department ceased this practice after his actions helped draw negative national attention to the School Department, the resolution reads.
"The City Council, and the School Committee, must be able to rely on the representations of Mr. Ferrucci in his role as the School Department's Chief Budget Officer, and must be able to trust that his actions are in the best interests of the students," the resolution reads.
In other business on the agenda, proposed noise monitoring would apply to neighbors of the airport whose homes are not and have not been eligible for the Residential Sound Insulation Program. The ordinance stems from a Sept. 20, 2018 community meeting on the topic.
06-03-2019 - Regular Business Meeting Agenda Amended
PCO-11-19 No Parking north side Herff Jones Way.ord
pcr-82-19_no_confidence_ferrucci