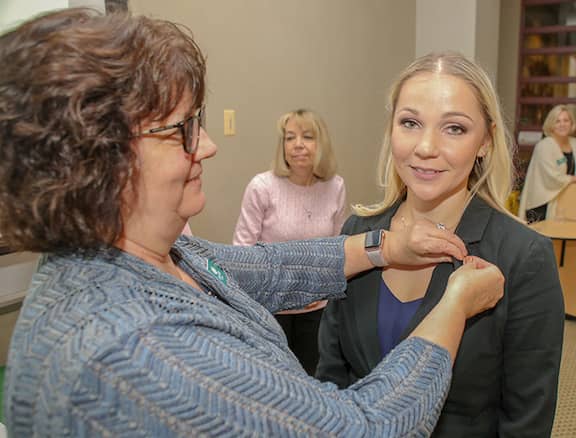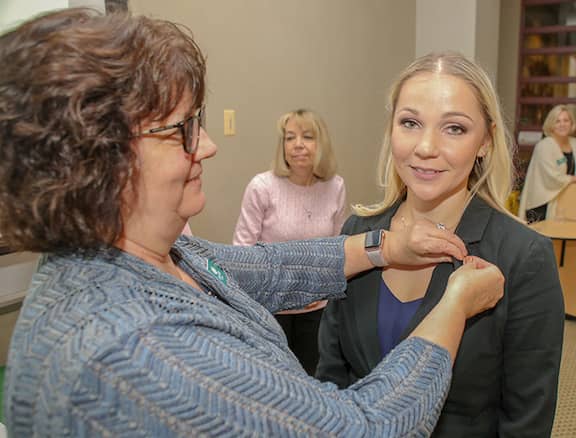 WARWICK, RI — The Gamma Lambda Chapter of Alpha Delta Nu nursing honor society inducted 22 new members, including one Warwick resident, at the Community College of Rhode Island on Jan. 15.
Family members were invited to see the candidates receive their pins, honor cords and certificates. Membership in this honor society requires that the student maintain a high GPA as well as plan and implement a group project.
The Alpha Delta Nu Nursing Honor Society recognizes the academic excellence of students, encourage the pursuit of advanced degrees in the profession of nursing as well as continuing education as a lifelong professional responsibility, and participate in the recruitment of qualified individuals into the nursing profession.
The inductees are:
Jennifer H. Crowley of Woonsocket
Diane M. Devine of Lincoln
Irina V. Diffley of Warwick
Kristie L. Knox of Coventry
Amanda L. Krivacs of Jamestown
Blair A. Mailloux of Tiverton
Lindsay E. Marton of West Kingston
Meaghan K. McMahon of West Warwick
Michele Middleton of Barrington
Katherine M. Miller of Cranston
Helene T. Moulherat of North Kingstown
Alycia T. Nadeau of West Warwick
Alicia A. Philippe of Providence
Stefanie L. Roberge of North Providence
Jennifer R. Santiago of Riverside
Briana L. Sheldon of Pascoag
Alicia M. Souza of Bristol
Brianah S. Torrens of Johnston
Heather Uriot of Pawtucket
Kristen J. Verducci of Hope
Kathryn Willard of Greenville
Tatiana Zarate of Central Falls