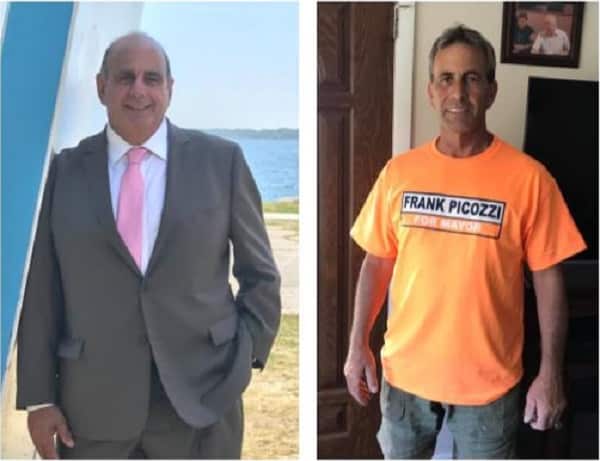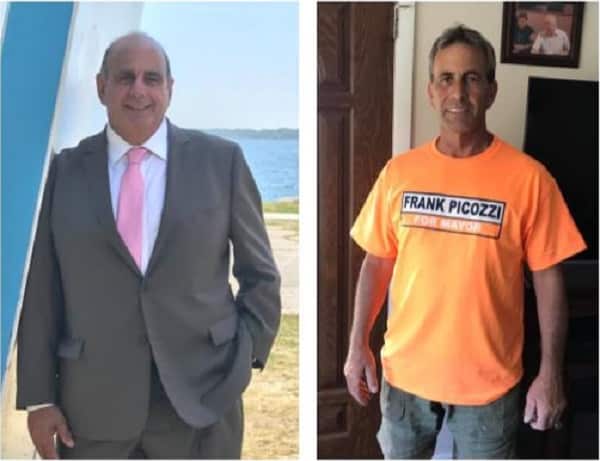 WARWICK, RI — In a repeat of the 2018 election, incumbent Mayor Joseph Solomon holds a significant cash advantage over his opponent, in this case Independent Frank Picozzi.
According to records filed by each candidate with the Rhode Island Campaign Finance Division, Solomon reported just under $97,000 in cash on hand as of Oct. 5, while Picozzi listed about $2,600 in available funds.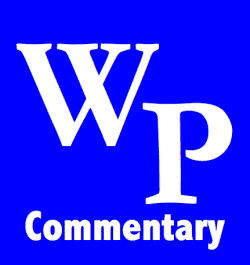 The issue of campaign finance arose during the recent mayoral debate, with Picozzi vowing not to accept contributions from interest groups or city contractors and Solomon saying that he will take their donations "as long as it didn't result in any type of conflict of interest."
And indeed, the candidates' campaign finance reports reflect their respective philosophies: Solomon reported $250 from Hope RI PAC (which supports Democratic candidates), $500 from RI Carpenters PAC, and $200 from the Warwick Firefighters PAC among the $14,000 he raised from Sept. 1 through Oct. 5, while Picozzi listed $23,000 in contributions from individuals via his GoFundMe page and mailed checks along with a $3,300 personal loan to the campaign.
The candidates are required by state law to file their last reports seven days before the election, Oct. 27.
One major contrast to 2018 is that Picozzi is arguably a far more popular figure than Solomon's previous challengers, particularly for his annual holiday lights display and charity work, which includes collecting donations for the Tomorrow Fund at Hasbro Children's Hospital and bringing a mobile display to Providence for Hasbro patients to see from their rooms.
Solomon also wasn't running against an incumbent in 2016 as is Picozzi, who served on the school committee in the early 2000s.
"I just strongly feel that the residents of this city want change," Picozzi said in his campaign announcement.
Is 'more of the same' actually better?
Solomon has served a full mayoral term, which he holds up as evidence that he should get the nod from voters again this year, but depicting this year's race as a referendum on his record is potentially a double-edged sword for Solomon, as his penchant for selectively portraying facts could count against him.
Solomon's central argument is that he will continue what he's already done, claiming on his campaign website that "Warwick's economy has been significantly strengthened" as evidenced by two years of "AA" bond ratings, "setting up Warwick's finances to be the strongest they have been in a long time."
His use of the phrase "Warwick's economy" is notable (and misleading) because it's used in the context of the city budget; obviously, the city's economy is more than the municipal budget, and Warwick's ability to borrow money at lower interest rates will never have an effect on the local economy in the same way that wider trends (like a stock market meltdown or a pandemic) do.
Solomon is also ignoring the fact that Standard and Poor's upgraded the city's bond rating in 2017 from "AA-" to "AA" under former Mayor Scott Avedisian, nor does Solomon mention that his first two budgets as mayor, in FY19 and FY20, included huge tax increases that added millions of dollars in new revenue — something that bond rating agencies love to see, but which poses difficulty for taxpayers.
As far as Warwick's current finances, the city laid off 50 workers to reach a no-tax-increase budget in FY21. That's not something that the city can repeat every year, and it ignores the relative impossibility of reducing the costs of police, fire, and teacher contracts.
The FY21 budget is also based on a 99-percent tax collection rate, which may be impossible in light of COVID-19-related job losses that have driven the city's unemployment rate to 11.6 percent in September (up from 3.1 percent in August, 2019), according to the R.I. Department of Labor and Training.
It's no surprise if this looks familiar: Solomon has been saying that he inherited a financial mess from Avedisian starting with his state of the city address in 2019, and that he rescued the city since shortly after that.
These statements were based on (at best) shaky and (at worst) false claims, with Solomon seemingly asking people to forget his vote on the city council to reject a tax increase in FY18 that would have raised $7.1 million, and his refusal to work on the FY19 budget before Avedisian's departure.
Conclusion: Solomon is likely to win a second full term as mayor, thanks to his status as the incumbent and comparatively large campaign war chest — and despite lingering issues with how he portrays his management of the city.