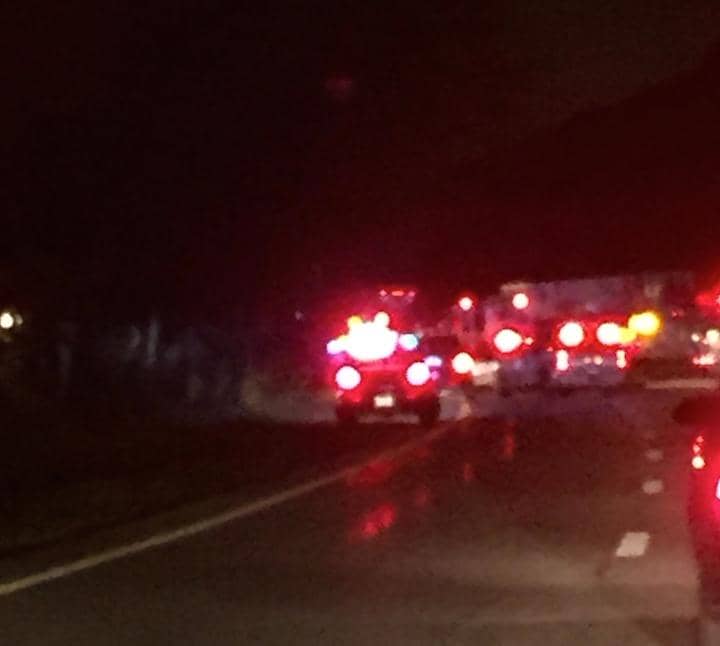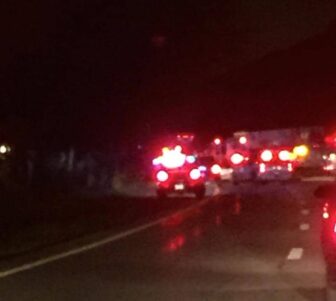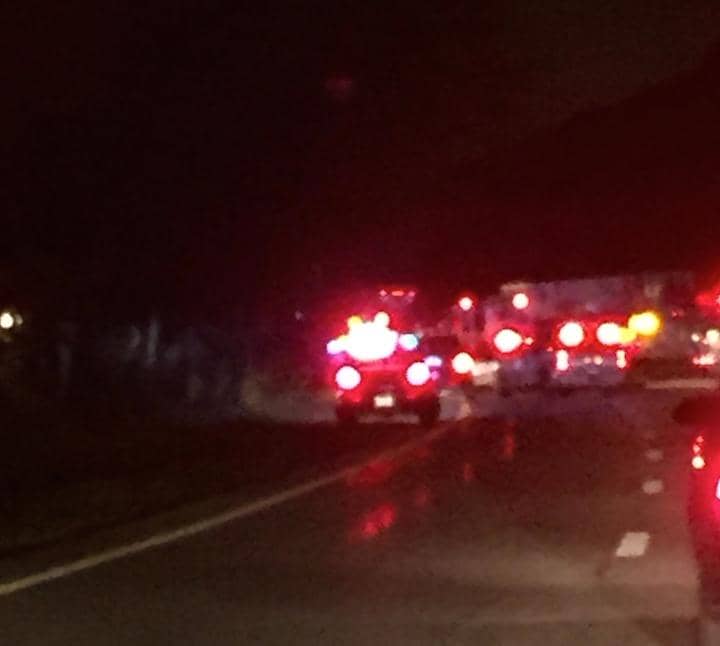 UPDATED 3:08 p.m.: Warwick, RI – A rollover car crash and fire at 9:10 p.m. Monday night on Rte. 95 South, just before the Rte. 4 Exit, killed a three-year-old boy, according to RI State Police.
Warwick Fire Department crews responded to the scene of the crash, extinguishing the fire within minutes, according to state police.
According to State Police, Robert Souza, 34, of North Kingstown, the front seat passenger, Lindsey Clark, 25, of the same address, and Savannah Clark, 5, from the rear seat, were pulled from the car by a group of good samaritans, according to police.
Despite entering the burning vehicle several times to extricate a second child seated in the rear of the vehicle, the first arriving Trooper and a good Samaritan were driven back by the severe heat, smoke and flames.
Adonis Clark, 3, was pronounced deceased at the scene. The child was seated in a child restraint.
Savannah Clark was transported to Hasbro Children's Hospital with non-life threatening injuries. Both adults were transported to Rhode Island Hospital with serious injuries and remain in critical condition at this time.
An investigation into the cause of the crash is continuing.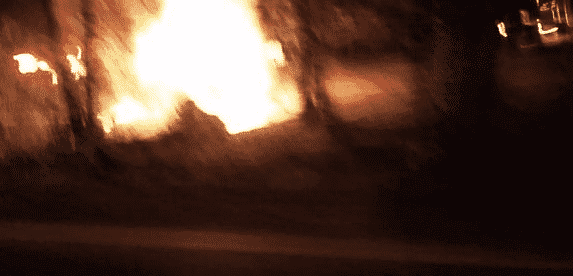 According to State Police, the car was traveling south in the first lane headed for Rte. 4, then veered left into the median, rolled over, struck a tree and caught fire.
Motorists reported snarled traffic on the section of highway, as well as several police cruisers in the area of the crash, as emergency crews responded to the scene.