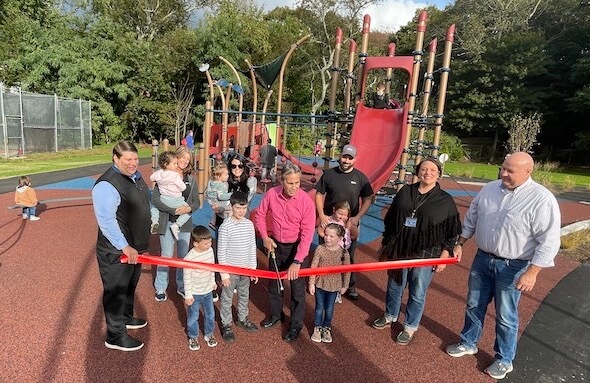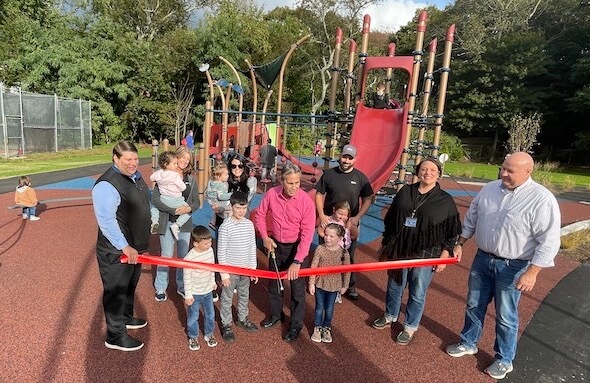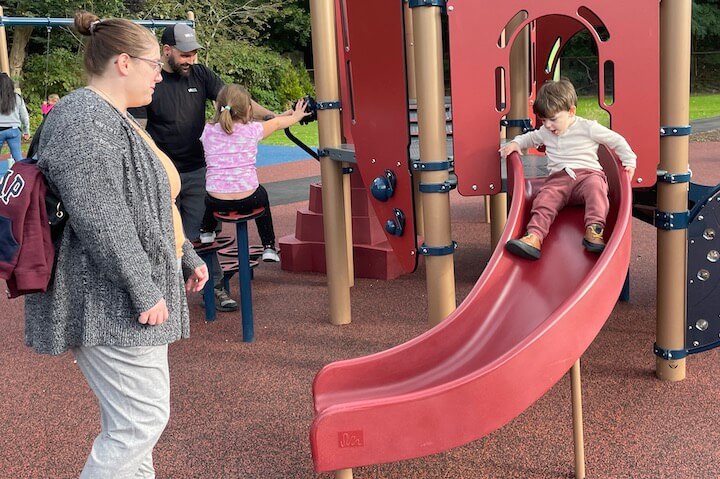 WARWICK, RI — Apponaug Playground has become a hit with parents and kids in the week since its $789,000 refurbishment wrapped. 
The upgrades at the playground behind City Hall at 3257 Post Road, paid for with a combination of grants from DEM and federal (CDBG) grants received in January, Warwick Post reported at the time. The improvements include new equipment, accessible surfacing, improved loop paths from the City Hall lots, accessible parking, new stair handrails, bleachers, benches, tables, shade trees, interpretive signage, Little League safety netting to keep baseballs in the adjacent ball field, and a new basketball court.
"That one needed a lot of work," said Warwick City Council President Steve McAllister, pointing out the basketball court prior to the ribbon cutting ceremony for the playground. 
Local families have been enjoying the improvements. In fact, a group of about 12 children were already playing at the site, with their parents nearby, when officials arrived for the ribbon cutting. 
Some of the play was run of the mill fun, including two girls running together between the slide and jungle gym. 
"Hey, will you be my friend?" one asked the other.
"Yes," the girl answered. 
"Follow me!" her new friend called as she ran.
Melinda Crispy appreciated the moveable, touchable elements of the park. Those are good for her son Roman, 22 months, who'll be two in December. 
"Roman has sensory issues so this good for him," Crispy said. She said she was also impressed that the playground was designed for both younger and older children, which isn't common at playgrounds.