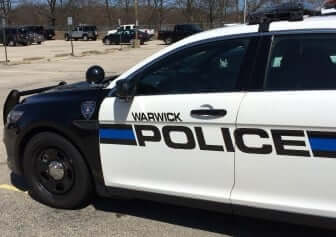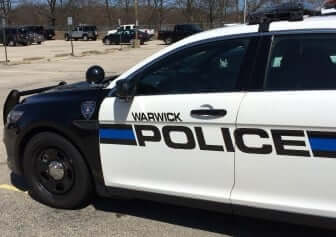 WARWICK, RI — Warwick Police stopped an Airport Connector wrong-way driver of a white 2019 Dodge Ram  Aug. 21 at 11:46 p.m., charging him with DUI.
When Officer Charles Vella arrived at the Jefferson Boulevard overpass on the Airport Connector, he spoke with detail officers on the scene. Lt. Randy Francis told him that the driver of the white pickup had attempted to enter the connector using the off ramp, then pulled a U-turn onto the Airport Connector. He said the driver, Joshua Collins, 33, of 17 Cherry Ave., Mt. Pleasant, PA, appeared intoxicated and also had a suspended driver's license.
Vella spoke with Collins, noting a strong odor from his cigarette, which he was still smoking. Collins told him he had drank two Fireball whisky shots at about 8 p.m. that night, and that he was coming from Chick Fil-A.
Vella asked him to step from the truck for sobriety tests, which he agreed to. The officer noticed he stumbled as he did so. During the tests, Collins demonstrated a lack of smooth pursuit and involuntary movement in his vision, was unable to walk a straight line, heel to toe, as instructed and used his arms for balance, then was unable to keep one foot off the ground long enough during a one-leg stand test.
Vella arrested Collins on suspicion of DUI, and transported him to Warwick Police Headquarters, 99 Veterans Memorial Drive, Warwick, RI, where he refused to submit to a breath test of his blood alcohol content.
Vella charged him with DUI, blood alcohol content unknown, first offense, and also cited for driving the wrong way, and driving with a suspended license. The next day, in Third District Courte, Collins pled no contest to the DUI charge, and was sentenced to the following:
Community Service, 

10H 

08/22/2023

, 

Active 08/22/2023

DWI School, 

08/22/2023

, 

Active 08/22/2023

Court Costs, 

08/22/2023

, 

Active 08/22/2023

Loss of License, 

90D 

08/22/2023

, 

Active 08/22/2023

Fine, 

08/22/2023

, 

Active 08/22/2023 ($783.75)