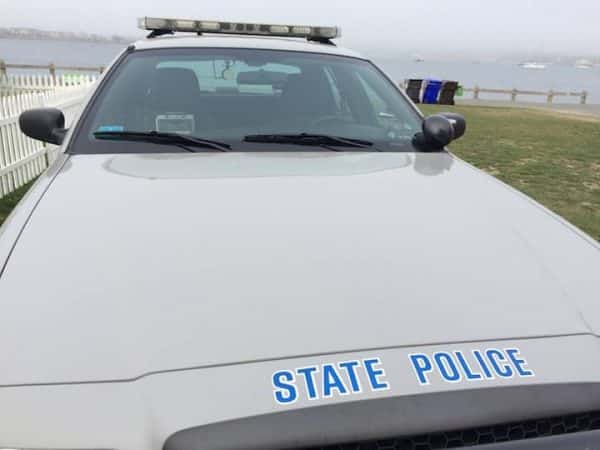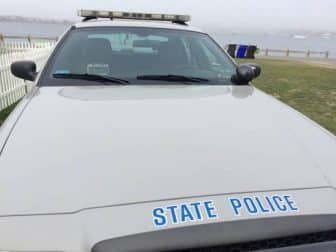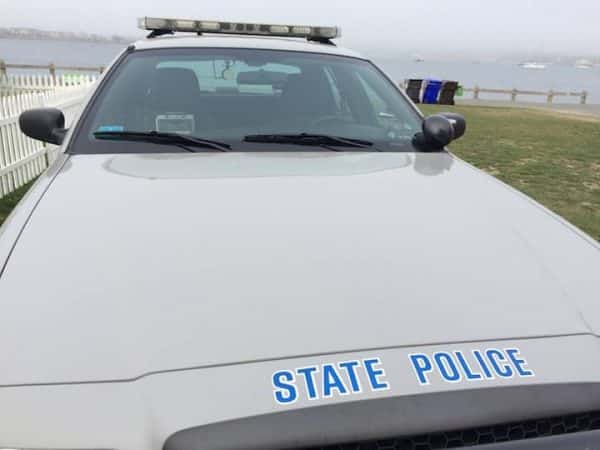 PROVIDENCE, RI — Loosed granite blocked Rte. 95 North – all but one lane – at Thurbers Avenue this a.m. after a flatbed's straps broke, State Police report.
Troopers from the Lincoln Woods Barracks blocked all but the high speed of Rte. 95 North  early this morning after 6,000 lbs of granite slabs broke from a flatbed, shattering across the highway.
All lanes were clear for travel at 7:40 a.m. Though several vehicles were damaged after striking the spilled granite, there were no injuries reported.
Troopers received calls about the debris on the highway at about 1:05 a.m.
An Investigation revealed a five-axle flat bed tractor trailer, carrying 46,000 lbs of granite counter slabs, was traveling in the fourth lane of Rte. 95 North. As it began traveling through the curve in the highway at Thurbers Avenue, the granite shifted and straps that were securing the slabs consequently snapped, according to RI State Police. The granite then slid off of the flat bed, broke into pieces, and scattered across the three right lanes of travel as well as the Thurbers Avenue off ramp.
Rhode Island Department of Transportation personnel and heavy equipment arrived on scene and began clearing debris. The falling granite slabs created deep gouges in the road that required asphalt patching.
The State Police Commercial Enforcement Unit also responded and cited the operator of the truck, identified as Carlos Pena Rondon,of Philadelphia, PA for violation of several US DOT Motor Carrier safety rules and regulations.