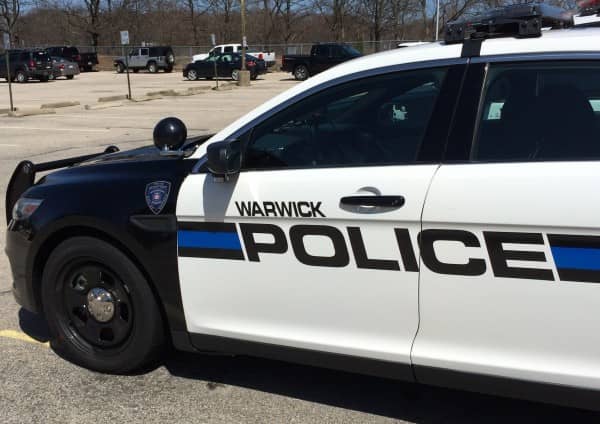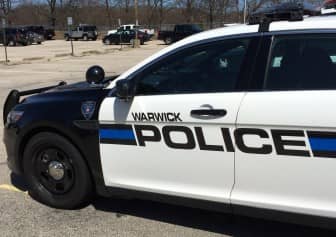 Warwick, RI — Officer Ryan Lancaster was patrolling on Warwick Avenue at 1:17 a.m. Jan. 17 when he saw a gray Honda CR-V turn onto the road heading south from Sandy Lane, with no lights, swerving, and stopped the driver, arresting him on a DUI charge.
Lancaster followed the car past Hendricken High School, as it continued without lights.  As the officer followed, the Honda began swerving to the left, its tires touching the center line of the road, and Lancaster pulled the car over at 2175 West Shore Road, where the car pulled into a parking lot, according to his report.
Lancaster identified the driver as Raymond Ross, 29, of 165 Freeman St., Warwick. Ross said he was coming from a friend's house. Lancaster stepped away to run Ross's information, and Ross got out of the car, and was unsteady on his feet. When Lancaster asked him why he'd gotten out, Ross said a friend was going to pick him up, according to the officer's report. When asked why he needed a friend to pick him up, Ross refused to answer, Lancaster reported.
Lancaster noted that during his conversation with Ross, his breath smelled of alcohol. Ross refused to perform any sobriety tests, and the officer arrested him on suspicion of driving under the influence of alcohol. The officer arranged for Dave's Towing to pick up the Honda.
At Warwick Police Headquarters, Ross also refused to take a blood alcohol test. Lancaster charged him with DUI, first offense, blood alcohol content unknown, and refusal to submit to a chemical test. He was scheduled to answer the DUI charge in Third District Court on Feb. 23.
After checking on Ross in his cell, Lancaster discovered the man had urinated on himself while standing next to the toilet. Ross remained unsteady on his feet and continued to slur his words, according to the report. Lancaster transported him to Kent County Memorial Hospital for treatment.