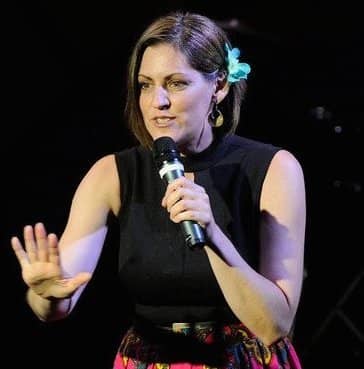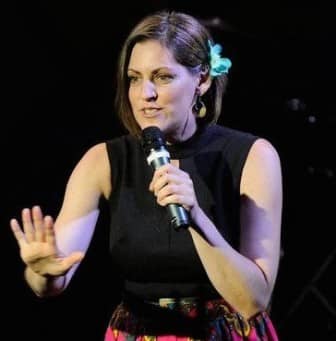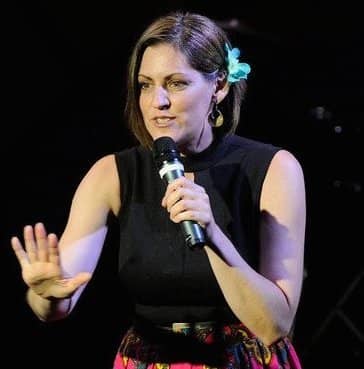 Warwick, RI — Amiee Turner, Ocean State Theater Company's producing artistic director, takes a musical look at the many parts of the love throughout a lifetime; romantic, thoughtful, uplifting and resourceful, in the Valentines Day concert, 'Once in Love, with Amiee:  Puppy Love, Heartbreak and Ever After'.
Directed by NYC choreographer MK Lawson (The Winter Wonderettes and RENT for OSTC) and music directed by concert pianist Tamra Stephenson, currently on staff at the French American School of New York, the concert will feature music from the standard songbook to contemporary artists, including country to pop to Broadway, representing composers such as Harold Arlen, Marvin Hamlisch, Jim Brickman, Carole King, Rodgers & Hart and more.
The proceeds from the concert will benefit Ocean State Theatre Company's Annual Fund for Artistic Excellence, which ensures that programming and casting choices are made based on the highest artistic standards, rather than being influenced by economic factors. Although OSTC prides itself in hiring approximately 60 percent of its performers and creative team from the greater Rhode Island area, the Fund for Artistic Excellence allows OSTC to combine the local talent with talent from across the country, which benefits the production quality, the local economy, and the local talent.
"Once in Love, with Amiee: Puppy Love, Heartbreak and Ever After," will be presented at Ocean State Theatre on Sunday, Feb. 14 at 7:30 p.m. The theatre is located at 1245 Jefferson Boulevard, Warwick, RI. All tickets are $39. A Valentine's Day package, which includes chocolates, a rose and champagne is also available for $114 per couple. (The Valentine's Day package is available at the box office or via telephone only – not online.) Tickets are on sale at the box office Monday through Friday from 12 noon – 6 p.m., Saturdays from noon – 4 p.m, and from noon until curtain on performance days. Tickets are also available online 24 hours a day at www.OceanStateTheatre.org and via telephone during normal box office hours by calling (401) 921-6800. Additional donations to OSTC's Live Music Initiative are always welcome.