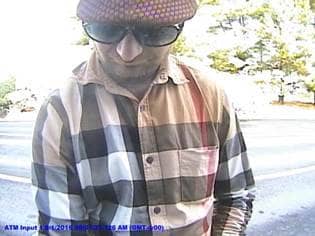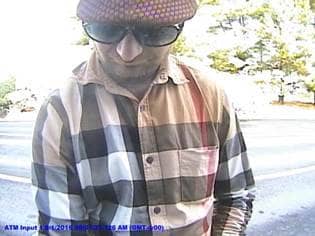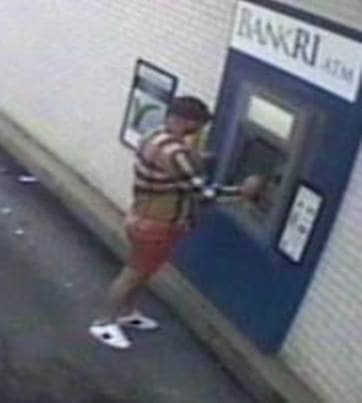 WARWICK, RI — Warwick Police are warning the public about an ATM skimmer striking at banks in Providence and Warwick this week, asking folks to keep an eye peeled for an unusually fashion averse man last seen skimming from a Warwick Bank RI ATM Tuesday morning.
Warwick Police posted a few photos of the man they say is responsible, asking anyone who sees him to take note of his transportation and direction of travel.
"Besides his eccentric dress code we are hoping our FB friends might be able to spot this fella as he is driving a white Ford sedan with New York plates GFF-1637 (unregistered)," Warwick Police wrote on their Facebook page.
Police ask anyone with information about the man to call them at 401-468-4200 to report the location and/or direction of travel. Tipsters can also IM Warwick Police at their Facebook page or call Lt. Joe Hopkins at 401-468-4232.