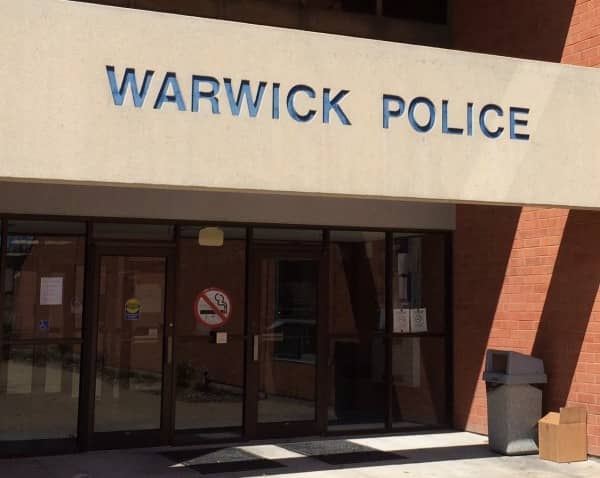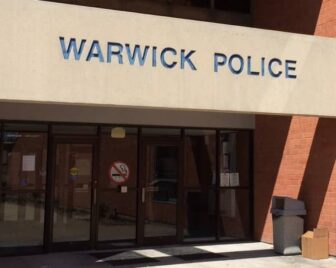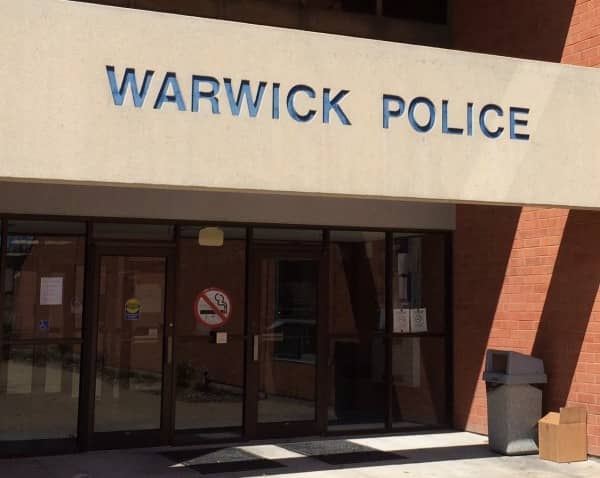 WARWICK, RI  — Warwick Police responded to several calls reporting larcenies and vandalism between Dec. 5 and Dec. 14, including auto and auto-parts theft and malicious damage to cars and yard decorations.
Here are the details of those calls:
Tires stolen from Balise dealership On Dec. 5 at 1:09 p.m., Warwick Police officer Kevin Warren was called to Balise Auto Annex at 340 Jefferson Boulevard to take the report of the lot manager, who had found a black 2020 Toyota Camry and a gray 2020 RAV4 on blocks, with all the tires removed.
Discarded lug nuts were scattered around the vehicles, Warren noted in his report. Warren collected the lug nuts and the jack used in the theft.
Tires stolen, window smashed On Dec. 4 at about 5 p.m., officer Sara Goes was called to Metropolitan Property & Casualty at 700 Quaker Lane where a blue 2018 Honda CR-V that had its driver's side front and rear tires had been stolen, and its front passenger side window smashed.
Goes collected the discarded lug nuts from the theft left near the car, which had been left on cinder blocks.
Infinity left at Firestone loses wheels On Dec. 7 at 11:30 p.m., Officer Cody Wild was called to the lot next to Firestone Complete Auto Care at the Warwick Mall, 400 Bald Hill Road, for a report of stolen wheels.
Wild spoke with a woman who said she had left her 2018 Infinity QS50 to take a bus to New York City earlier in the day, returning to find her front passenger window smashed, and the bag containing the locking lug nut for her car was missing, along with the tires and rims of her car.
Mailboxes vandalized on Blackstone Avenue Officer Robert Canis-Langlais was called to 29 Blackstone Ave. Dec. 9 at 11:30 a.m. for a report of a vandalized mailbox. The homeowner complained of recent vandalism in the neighborhood, starting with is $500 mailbox in mid-October, which vandals had attempted to destroy, damaging the box, pole and fasteners. He said vandals had also overturned a decorative urn on his property.
The man also noted his neighbor's mailbox had been recently vandalized. Canis-Langlais spoke to that homeowner, who reported her $120 antique mailbox had been damaged Dec. 7, along with a $15 easel she had been using to advertise a yard sale, a family possession with sentimental value. She said she had since taken the damaged easel to the dump.
CR-V left at airport: Stolen wheels, interior pilfered Officer Michael Isherwood was called to the Park & Ride at 520 Airport Road Dec. 10 at 11:10 a.m. for a report of a Honda CR-V robbed of its wheels, its front passenger window smashed and several hundred dollars of property stolen from it including an $800 11-inch MacBook Air, an $180 Garmin GPS and and two pairs of Costa sunglasses worth $380, according to the officer's report.
The SUV was left on the ground, its lug nuts left nearby, and rain had damaged the interior thanks to the damaged window, according to the report. The owner reported he often leaves the SUV at the Park and Ride during business trips, which he had done Dec. 4, leaving it in excellent condition, according to the report.
Paycheck stolen from Honda at LA Fitness Officer Sara Goes was called to LA Fitness at 1500 Bald Hill Road Dec. 10 at 8:44 p.m. for a report of a window-smash and theft from a 2019 Honda Accord.
The car's owner said he had parked his car and entered the gym at 7:15 p.m., returning at about 8 p.m. to find the front passenger window smashed, his $250 paycheck and some clothes missing from the vehicle.
Car stolen from Rutheford Court home Officer Brian Holleran was called to a Rutherford Court home Dec. 11 at 10:16 a.m. for a report of a stolen gray 2007 Nissan Sentra.
The woman said she had left the keys inside the car, unlocked. She told Holleran that she discovered it was missing that morning after going outside intending to clear snow off the car. She said the steering wheel has a knob installed to assist with steering, which could help identify the car.
Wallet stolen at TJMaxx Officer E van Johnson was called to TJMaxx at 1245 Bald Hill Road for a report of a lost wallet at 9:50 p.m. Dec. 14.
The woman reporting the theft said her black Guess wallet, worth about $20, went missing while she was in the home goods section of the store. The woman said she also had $140 in the wallet.
She said the wallet had gone missing sometime between 6:30 p.m. and 6:48 p.m., and that she had noticed it was gone while at the store's register.